The Delhi-Mumbai Expressway was inaugurated by Prime Minister Narendra Modi on 12 February. It was specifically the 246-kilometre Delhi-Dausa-Lalsot segment that was opened by the government official.
The Delhi-Mumbai Expressway is a landmark project in India's infrastructure development and will significantly cut down travel time from Delhi to Jaipur.
The expressway aims to benefit the Sariska National Park, Keoladeo National Park, Ranthambore National Park as well as cities such as Jaipur and Ajmer according to the Prime Minister. He added the fact that Rajasthan is already known for its tourist attraction and this prestigious project will increase it further
Other leaders that were present on the stage during the event were the Union Road Transport and Highways Minister Nitin Gadkari, Union MoS VK Singh, and Union minister Gajendra Singh Shekhawat. Some addressed the program through a video link including Rajasthan Chief Minister Ashok Gehlot and his Haryana counterpart Manohar Lal Khattar.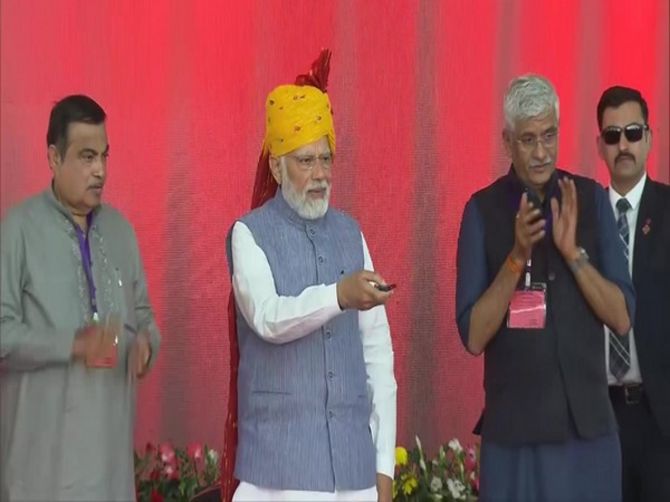 Source: ANI
Delhi-Mumbai Expressway: Key Features
The Delhi-Mumbai Expressway will be the longest expressway in India. It will be stretching to 1,386 km.

The travel time will be significantly shortened from 24 to 12 hours. It will be cutting the traveling distance by 12%.

The expressway will pass over six states. Delhi, Haryana, Rajasthan, Madhya Pradesh, Gujarat, and Maharashtra will be some of them.

It will also be connecting major cities such as Kota, Indore, Jaipur, Bhopal, Vadodara, and Surat.
The expressway will also administer 93 PM Gati Shakti Economic Nodes, 13 ports, eight major airports, and 8 multi-modal logistics parks (MMLPs).
Upcoming greenfield airports like Jewar, Navi Mumbai, and JNPT port would also be a part of this route.
This is a $13bn (£10.8bn) project.
A sign over one of the new four-lane carriageways proclaimed "Welcome to Delhi-Vadodara-Mumbai expressway.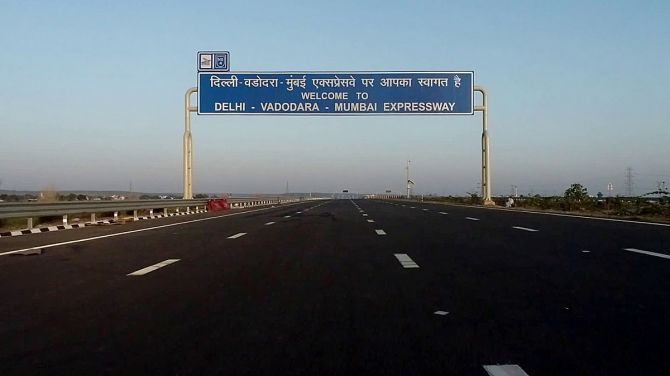 Source: ANI
Delhi-Mumbai Expressway: Prime Minister's Role
India's Prime Minister Narendra Modi inaugurated the first stage of its longest expressway.
The expressway connecting the capital to Mumbai opened the 246 km first stage on Sunday, 12 February 2023.
He pressed the button of a remote to mark the foundation laying/inauguration of a total of four projects.
The Delhi-Mumbai Expressway is worth more than Rs 18,000 crore.
He said it was a "sign of developing India", adding that "such investments in railways, highways, subway lines, and airports are a key to pushing the country's growth rate, attracting more investments and creating fresh jobs".
Not only that but Modi's government announced an unprecedented 33% increase in infrastructure spending.
Modi is expected to open many more major railways, highways, expressways, and port projects in the next few months
Railways and Infrastructures of India
Delhi and Mumbai make a concerted infrastructure push to catch up with their geopolitical rival China.

India has one of the world's largest rail networks, employing 1.3 million people though it needs to catch up even more as time demands.

This is India's first high-speed rail line, a $13bn Japanese-funded project.
More Projects to come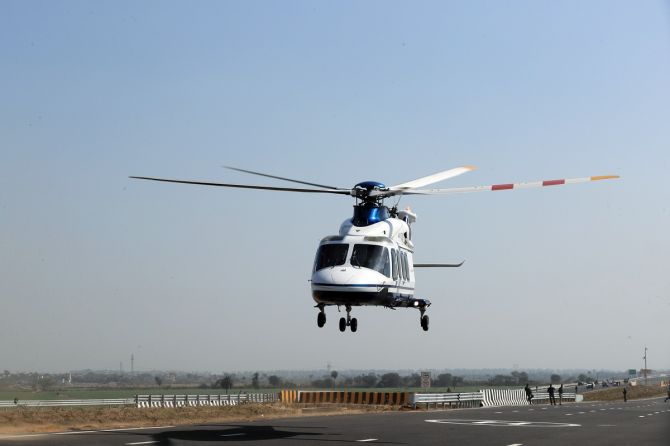 Source: ANI
Upon completion of the first section of the expressway, PM Narendra Modi will launch road development projects worth over Rs 18,100 crore from Dausa, contributing to the economic development of the region.

The Prime Minister will also lay the foundation stone for 247 km of national highways to be built at over Rs 5,940 crores during the launch.

Modi expressed that the government investing in highway projects, ports, railways, and optical fiber, and opening medical colleges, gives strength to traders, small shopkeepers, and industries.
ALSO READ|List of Vande Bharat Trains in India