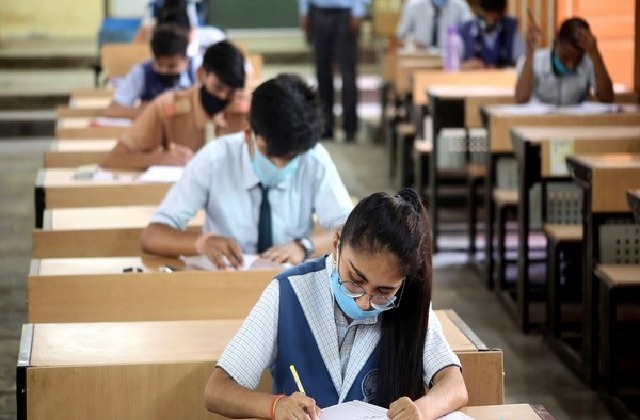 Delhi School, College Reopening Guidelines: Following the decision to allow reopening of educational institutions in the state from 1st September, the Arvind Kejriwal led Delhi Government has also issued COVID-19 SOPs and Guidelines for the same. As per the earlier decision announced by the state government, Schools for Class 9 to 12 students are going to reopen for physical or offline classes from 1st September 2021. Along with this, the state government has also permitted reopening of colleges and coaching institutions as well across the state looking at the rapidly falling COVID-19 case numbers.
DDMA issues COVID-19 Guidelines, SOPs
In line with the decision to reopen schools, colleges and other educational institutions, the Delhi Disaster Management Authority, DDMA has also issued detailed guidelines and SOPs to keep students and staff members safe following the reopening. According to the SOPs, classes would be filled only upto 50% seating capacity and every classroom will have to follow a different way to ensure that social distancing is maintained. Some other important guidelines and SOPs issued by Delhi DDMA are discussed below:
Operations at 50% Capacity: Schools, Colleges and Coaching Classes allowed to reopen in the national capital will be allowed to operate only at 50% of the total capacity.
Spaced Seating Arrangements: To ensure that the guidelines regarding social distancing are followed in letter and spirit, schools have been asked to prepare alternative and spaced seating plans for the students.
Voluntary Attendance: Similar to the formula followed by many other state governments, Delhi Government has also kept attendance voluntary for now and students have the option to either attend physical / offline classes or continue to attend offline classes.
1 Hour Gap Between Shifts: Schools which run two shifts i.e. morning and afternoon shifts, have been asked to have at least 1 hour gap between both the shifts.
No Sharing of Personal Items: Students attending classes on campus have been asked to refrain from sharing food, water, books, stationary items or anything else.
Staggered Lunch Breaks: School authorities have been asked to follow staggered lunch break timings to avoid overcrowding of students in cafeteria or any one location.
Parental Consent Mandatory: All students who want to attend physical or offline classes at school are required to carry parental consent form.
Mandatory Quarantine Facilities: All schools and educational institutions have been asked to create a quarantine facility which may be used in case any student or staff-member exhibits symptoms of COVID-19.
Thermal Scanning and Masks: Educational Institutes must have thermal scanners at the entry gate. Masks will be necessary for children as well as staff. Sanitisation of hands has to be done at the entry gate.
Vaccination for School Staff members: All staff members, both teaching and non-teaching are required to get vaccinated before they are allowed to resume duty on campus.