10 ways to build a Winning Personality
Personality plays a very important role as far as your success is concerned. This article talks about different ways in which one can develop a successful and winning personality suited to current times.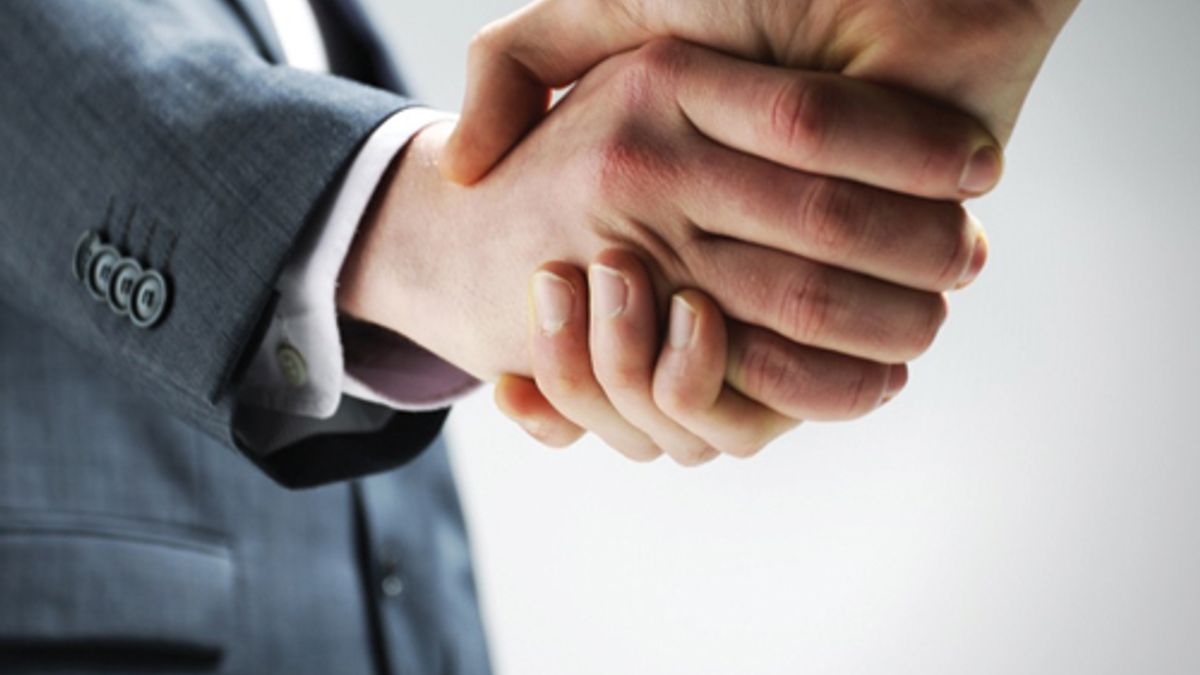 10 ways to build a Winning Personality
Since our childhood, we have been told that your personality plays a very important role as far as your success is concerned. In fact, right from school level we have been told to focus on 'Personality Development' in a way that it becomes an infallible tool in your arsenal for both academic as well as professional success. While it is common knowledge that personality and success go hand in hand, not many are actually aware what it really means let alone talk about different ways in which they can develop a successful and winning personality suited to current times.
Below, we shall try to discuss and decipher both these mysteries
What is Personality?
The proverbial 'zero-mile' mark when we talk about developing a winning personality starts with actually understanding what personality is and what are the different traits that form a successful personality?
As per the definition; Personality is a mosaic portrayal of your emotions, behaviour, traits and innate qualities. Put in simple words, personality is the combination of traits, characteristics, thinking patterns, feelings and overall behaviour that a person follows naturally during their day-to-day life.
When put across like that, it seems that personality as a concept is static and unchanging or something that you are born with. In fact, many academics actually believed and propagated that though until recently, when it was dubbed that with hard work and commitment you can mould your personality to suit your academic and professional needs.
Developing a Winning Personality
Today, the personality of a person has become a vital ingredient in the recipe of success; therefore it is very important that you also start working on your personality right now. The tips given below will surely help you get started on the right path to developing a winning and successful personality.
1. Confidence
As defined earlier, personality is an integral part of you and therefore until you have and show confidence in the way you think, believe and do things, it won't really matter to others. Therefore, it is very important that you have faith in your abilities and capabilities to overcome the obstacles being thrown at you.
8 tips for engineering students to ace their first-year studies
Source: www.skipprichard.com
If you are not sure about completing a task, go back to a drawing board, chart out a plan, consider all the possible outcomes (both positive and negatives) and take the plunge. In 90% of the cases, if you are confident about your efforts, there is very little left to luck or chance.
2. Be Yourself
We have been often told that we are a unique creation and that there is nothing in this world that can match up to us. While it does sound like a cliché, it is indeed true. It is our unique nature, opinions and behaviour that make us interesting to others, which is an essential part of your personality. Therefore, never try to be someone who you are not, just to fit into a group or for approval from others.
A Guide to College Life as a First-Year Engineering Student
Source: www.keyword-suggestions.com
In most cases, people trying to develop a winning personality end up copying the traits and behaviour pattern of others. While such things can prove to be beneficial in the short term, it is bound to backfire later on. Therefore, it is important to realise your strengths, weaknesses and work on your personality in accordance with them.
3. Attire
Many experts believe that personality is primarily about the skills and abilities of the person, but attire or the clothes you wear are an exception to this rule. While, external appearances are often ignored by people, your attire surely does affect the way you present yourself before others. Therefore, you should also focus on the clothes that you wear and consider if they suit your body type, structure and even the event or occasion that you are headed to.
Source: www.fwmails.com
The old adage 'your first impression is your last one' holds very much true even today and what better way to leave a lasting and pleasing impression than your attire.
4. Body Language
In today's world, your body language conveys more things about you to the other person, compared to your verbal communication or actual knowledge or skills. Therefore, the minute gestures and regular behaviour that you might choose to ignore otherwise, plays an important role when it comes to your personality. Be it the way you sit, talk, shake hands, greet your guests or any even maintain eye contact during a conversation forms a part of personality and therefore needs to be groomed very carefully.
Source: www.linkedin.com
Another thing to keep in mind is that the habits and common gestures that form your body language are very difficult to change once they are ingrained in your behaviour; therefore it requires some real hard work and effort to change and mould them.
5. Conversationalist Nature
Apart from your body language, conversation skills; both written and verbal; form a very vital part of your personality. Contrary to the popular belief, the conversation is an art and therefore needs exhibit elegance, nuanced nature and requires creative execution in order to be effective. While in majority of the cases, people exhibit excellent communication when it comes to formal written communication, but it is verbal communication that needs work as far as your personality is concerned.
JEE Advanced Solved Practice Paper Complete Package
Source: personalexcellence.co
The way you express your ideas, the choice of words, the tone of conversation, pleasant body language and contribution to the topic being discussed; all form a very important part of a good communication. Apart from this, conversation is not a one-way train, thus listening is also a very important part of being a conversationalist. To make sure that you come across as a pleasant and disciplined person, listen to the points being put forth by others, irrespective of the fact that you agree with them or not. In case of disagreement, it is important to keep present your points in the form of logical arguments.
6. Courteous and humble nature
Personality includes the habits and behaviour patterns that become a natural part of your day-today life. Therefore, your nature is also something that deeply impacts how you develop and present a winning personality before others. Being courteous and having a humble and down to earth nature never goes out of fashion. Therefore, these are some of the things you should try to inculcate as part of your personality.
7. Develop new interests
As the old saying goes, 'you are only as interesting as the total sum of all your experiences'. Therefore, in order to be interesting and contribute something real to others, it is necessary to expand your knowledge base and enrich your life with experiences. The more you read, learn and experience, the more you will learn about yourself and others; which in turn will help you build a personality that can rival the best.
JEE Advanced Solved Practice Paper Set: IX
Source: tarunrawat.net
Be it interesting casual conversations or formal business discussions, your knowledge and experiences will help stay ahead of others. There is abundant knowledge and experiences out there for you to explore; so get hunting!
8. Meet New People
It is often said that people personality is the best kind of personality to have; and I completely agree with this statement. So, it is quite important to be self-confident and believe in your abilities, but that doesn't stop you from meeting other people and learning from them. Therefore, meeting new people is a must for anyone wishing for a good personality.
Physics e-Book for JEE & other Engineering Entrance Exams
Source: www.alau.ca
Meeting new people will not only help you realize things about your own strengths and limitations but also help you learn a new thing or two. Remember, just like you, everyone on this planet is unique and has one or another new and interesting thing to offer you. So, meet new people, engage with them, and learn about their lifestyles, cultures and opinions. Doing so will go a long way in enriching your own personality in ways you can't even imagine. In today's time of social networks, it is not really difficult to find people with similar interests; so go going right now!
9. Adopt a positive outlook
Have you ever met a person and felt that the person was quite negative. Would you like to meet such a person again? The answer is quite obvious. People always want to be surrounded by others who have a positive outlook towards life, are upbeat and who fill the room with their positive energy. In most of the cases, these are also the people that are termed as the ones having a winning personality. Therefore, like all the points listed above, positivity and personality go hand in hand.
Source: www.pinterest.com
Although we all know that being positive goes a long way in helping us be successful, not many are able to develop a positive outlook in their life. In order to do so, one has to start looking at things in a different light and it will also be reflected in their actions. Irrespective of the circumstances and challenges that you are faced with, always try to find the bright side in them. Try to look at the good parts and figure out the best possible way to solve them. This will help you cultivate positive outlook in your life.
10. Have Fun – Explore your humorous side
While, skills and abilities do form the crux of your personality; they are very important to impress someone during your first encounter. These same things will not appeal to people you meet and interact with daily. In order to keep things interesting over the period of time, try to bring out the fun element in your personality. Everyone likes and wants to be around people who can make laugh, smile and in general have fun.
Source: orlandoespinosa.wordpress.com
At times, when things get too intense or serious, someone needs to step in with a dose of comic relief or a fun activity to break the monotony. Therefore, try to develop your sense of humour and also explore your humorous side. Adding a bit of fun to your personality and using humour creatively will surely go a long way in helping you stay ahead of others.