5 Mobile Apps for part-time job seekers
Looking for a part-time job that can help you earn money while studying? Here are 5 Mobile Apps for part-time job seekers!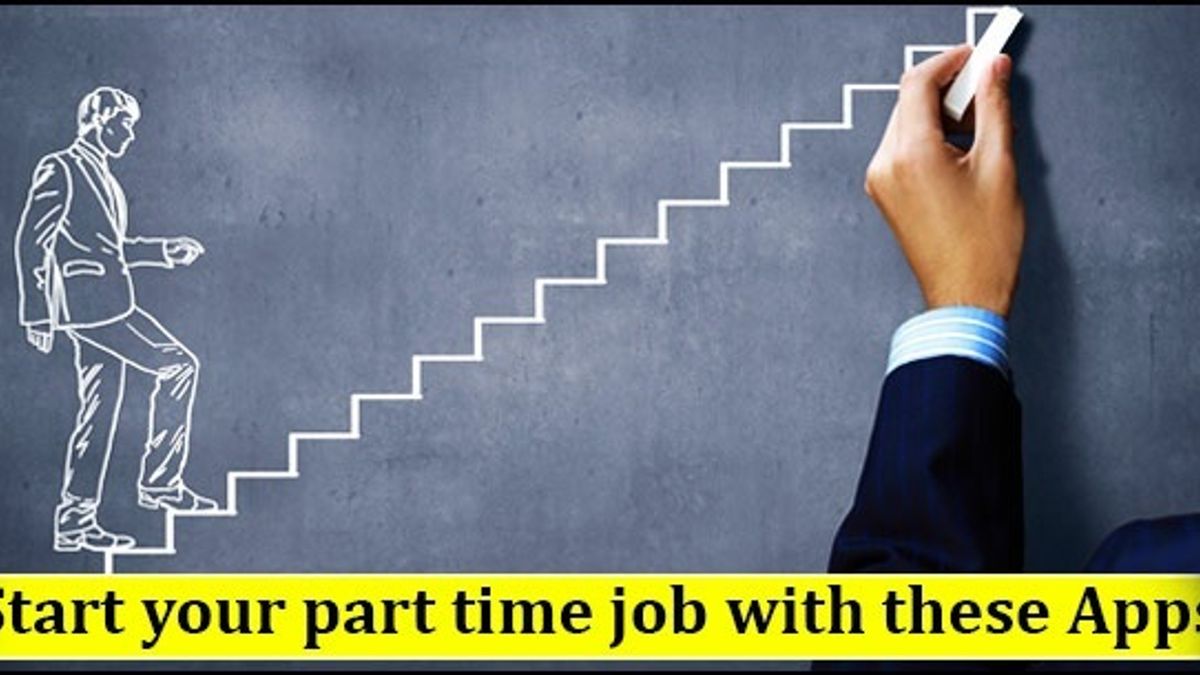 5 Mobile Apps that can get your find your dream Part-time jobs
Gone are the days when one had to rely on pocket money sent by parent to run the expenses of the month during college days. It's time to reverse the order by taking the responsibility of your study expenses. But, you must be wondering how to do that? Yes, it will be not that to easy to manage your studies and do a part-time job at the same, but that's the challenge you need to accept to groom yourself for the future.
This is a fact that you love spending time on internet, and can't live without your smartphone. So, why not use the thing you love to turn into a process of earning money, and pay your hostel rent, tuition fee and other miscellaneous expenses.
Let's find out how these following Apps can help you to earn money by simply doing what you love to do:
1. UrbanClap – Your passion, your money
UrbanClap is one of India's largest online marketplace, which provides reliable services across multiple categories such as photography, yoga, electronics, home cleaning & repairing and music courses.
This is a platform that gives college students to pick a category according to their passion, start offering services to clients, and charge them an amount for that. Now, that's cool to turn your passion to a part-time job, and UrbanClap is giving you the space to earn by living your passion.
2. OLA Cab services – Drive your way to success
Today, OLA has become India's top cab aggregator company that provides cab services. Importantly, they also have the option for young students above 18 years of age with a driving license to apply for the job a cab driver.
So, if you love driving, you can think to apply here and earn some money by living your passion in your pass time.
3. Notesgen – Help and earn through your knowledge
If you haven't installed this App, install it now! Notesgen is the best educational App when it comes to gathering information and notes on respective academic courses. The App provides a platform where students from various academic fields can upload handwritten notes related to topic mentioned in the website and get paid every time a user downloads those particular notes.
This App typically accepts study notes, projects, assignments and presentations related to competitive exams such as CAT, IAS, GMAT and JEE.
4. OLX – Buy and Sell
OLX has become the fastest growing online marketplace for buying and selling secondhand products from anywhere and at anytime. You just need to the upload the picture of the product that you need to sell and write a catchy tagline for advertising it. If you have something with you that is not important for you anymore but can help someone, sell it on OLX and earn money from it.
5. Roposo – An opportunity for fashion designing students
Roposo is a fashion social networking platform for men and women where users can share their fashion lifestyle videos and links and discover DIYs. It gives young fashion graduates and students studying fashion designing the option to display their creative designs on the platform, and earn from it.
6. Canvera – Capture a precious moment and get paid
Canvera is India's trusted online photography company, providing a platform for professional and budding photographers to meet their photography business needs. This App is specifically built for photographers and videographers.
If you love photography or videography, here's your chance to earn money by uploading and showcasing the portfolio of photography projects
There you go! Install these Apps in your smartphone, and start earning and living your passion at the same time. In case, you have something to say, please feel free to give your views by writing in the comment box below. You can also share this article across your circle to spread the news about part time earning through Apps. And, don't forget to subscribe to our newsletter at jagranjosh.com to stay update with similar stories.