SSC CGL notification 2017: finally out check@ssc.nic.in
In this article, we have given all important dates about SSC CGL 2017-18 exams for its tier-1,2,3 & 4 with the detailed notification. find it here.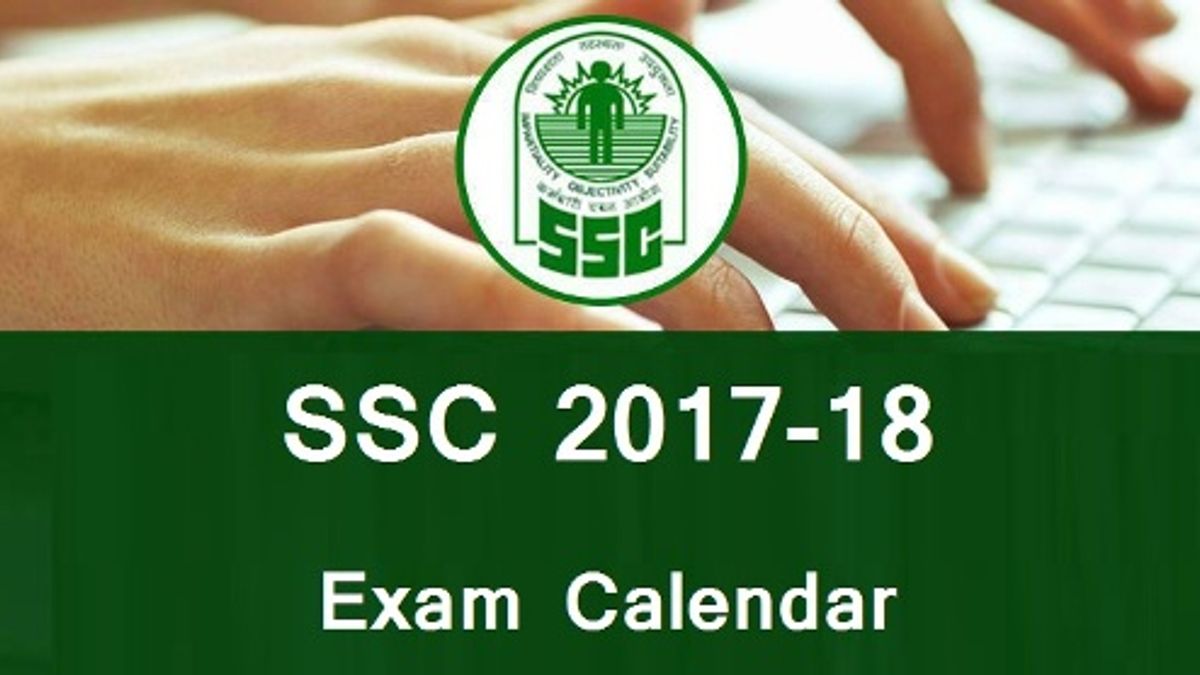 SSC CGL Exam Calendar 2017-18
Dear aspirants, SSC has lately announced its notification for the most sought examination SSC CGL after the delay. SSC is responsible for recruiting Grade 'B' & 'C' officers in various government departments/ministries. SSC has previously notified it as well but for some official reasons, it was delayed. The reason behind this delay is assumed that SSC is facing problems in organizing SSC CGL 2016 exam & other SSC exams i.e. CHSL/MTS/Stenographer. Major exams are not completed though. However, finally SSC has announced its exam & notification calendar. Let us check it out.
SSC CGL 2017: Preparation tips and topics for verbal reasoning
SSC CGL 2017: Previous calendar
SSC had previously decided to organize its prime exam combined graduate level 2017 Tier-1 as per the following schedule: -
a. Date of SSC CGL 2017 advertisement:- 11thMarch, 2017
b. Last date of applying online: - 15th April, 2017
c. Date of computer based examination for CGL tier-1: - 19thJune,2017 to 2ndJuly, 2017
SSC CGL exam 2017-18: Preparation tips and topics for Non-verbal reasoning
SSC CGL 2017: Selection procedure
SSC has revised its selection procedure by introducing the computer-based examinations effective from last year. Selection process includes four stages as indicated below -
a. Tier-1: Computer based examination (Objective type-200 marks)
b. Tier-2: - Computer based examination(Objective type- each paper carry 200marks)
c. Tier-3: -Written examination (Descriptive type- 100 marks)
d. Tier-4: - Computer test/ Skill test (Wherever applicable)
SSC exam topper strategy and advice to excel in exams
SSC CGL 2017-18: Examination calendar
SSC has recently updated the calendar for the SSC CGL 2017-18 exams on dated 11thApril, 2017.
a. SSC CGL 2017 Online application dates: - 16thMay, 2017 to 16thJune, 2017
b. SSC CGL computer based tier-1 exam 2017: - 1stAugust, 2017 to 20thAugust, 2017
c. SSC CGL computer based tier-2 exam 2017:- 10thNovember, 2017 to 11thNovember, 2017
d. SSC CGL tier-3 descriptive paper 2017:- 21stJanuary, 2018
e. SSC CGL tier-4 2017 (if applicable): - Feb, 2018
Absolute tips for SSC exams that you normally avoid
We @jagranjosh.com, have prompted you about the recent changes made by SSC for its CGL entry. For more detailed information, you can visit SSC official website i.e. ssc.nic.in and to get all recent updates, keep on visiting our SSC official webpage.
Read full notification- here
Good Luck!