Why you need to have these things in your laptop bag this summer?
Why you need to have these things in your laptop bag this summer? This pack of a super cool T-Shirt, Sporty Water-bottle and Sony Earphones will help you beat the summer and study with a calm mind.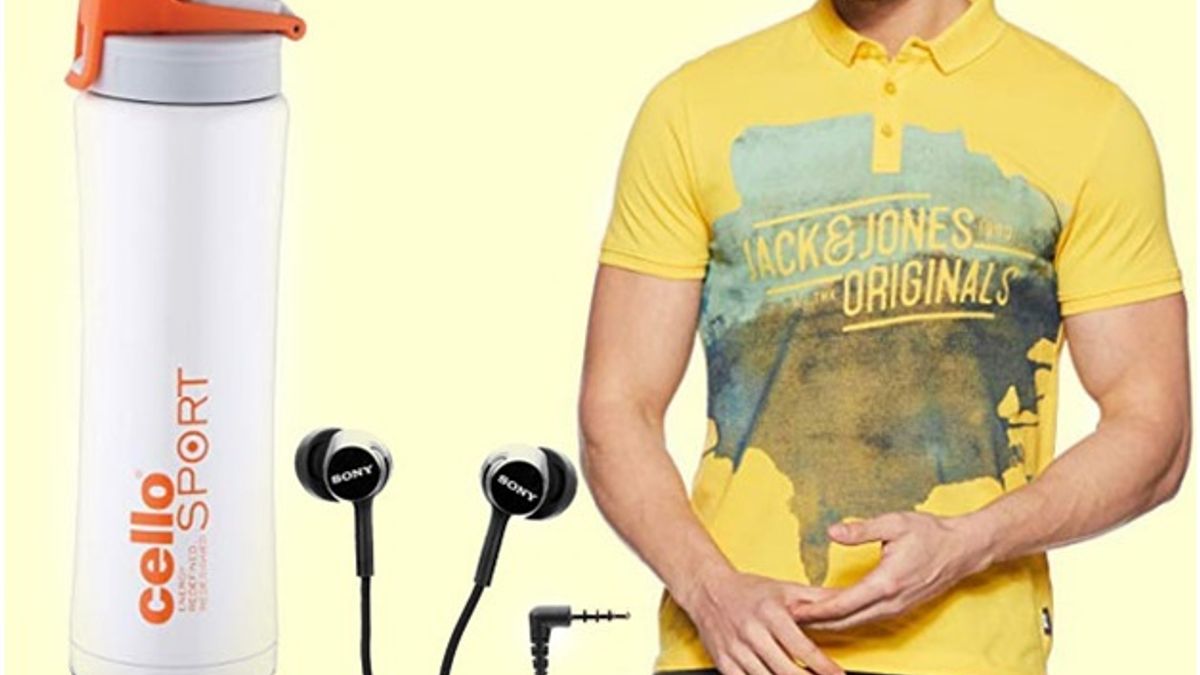 This summer combo pack under Rs. 3,000 will help you study better
It's that time of the year when the summer is at its peak and the heat is getting too frustrating to handle. The million dollar question is how to lead a calm and composed life amidst all the heat of competitions and exam pressure, which constantly lets you down?
Well, for the first time, we have come up with a combo under Rs. 3000 that will help you to beat the stress quickly this summer.
Before, we list them down for you; remember that good clothes, lots of drinking water and mild music are some of the key things to look out for this summer.
"In many psychological research surveys, it was found that water and music help in keeping mind calm and joyful, activating the cells of body big time".
Having said that lets list the three surprises for you:
Whether you are feeling gloomy or inactive due to stress and exam pressure, get this funky looking yet comfortable T-shirt that will keep you cool and calm all day long. The T-shirt is weaved with quality fabric that is resistant to moisture and allows the air to pass through it. No sweat, no stress and all style are some of the features that make this Men's Cotton T-Shirt ideal summer apparel for students.
Hurray! The wearers of this t-shirt are giving also giving it thumbs up, and have got 4 star ratings!
You got to believe this! Get it now at its discounted price of Rs. Rs. 277.
The fact that music is the latent medicine for stress and anxiety is not hidden anymore. This summer, try this Sony Earphones to listen and get drenched in the some cool yet mild music. The earphone has in-line Mic for hands-free handling and promises balanced and quality sound, which is soothing to ears. Besides, the silicon-fitted earbuds enable you to listen to music in a comfortable way for long hours.
Whenever you feel the stress and heat is getting over you, take a break and wear the earphone for some pleasing music.
Almost 5000 users have got benefitted with this earphone, why not you?
Grab the earphones at its lowest price of Rs. 849.00, and save Rs. Rs 641.00
Are you keeping yourself hydrated this summer? It's one of the important questions that you must ask yourself as less water leads to stress, anxiety and inactiveness. Increase your urge of drinking lots of water this summer with the all-new Cello Stainless Sport Bottle. The bottle is not only stylish in looks but also perfect to carry outdoors and keeps the water fresh and safe for long period of time. Importantly, the original temperature of the water is maintained in this bottle.
So, what's the wait for? Buy this bottle now and keep yourself chilled and fresh all day long this summer.
For more updates on such articles, visit us at jagranjosh.com