NITI Aayog Designates BVR Subrahmanyam as New CEO, Iyer Joins World Bank
NITI Aayog has announced his next CEO as Parameswaran Iyer is relocated to World Bank. While Iyer will be replacing Haryana cadre IAS officer Rajesh Khullar, BVR Subrahmanyam has been appointed as the new head of the NITI Aayog organization. Read more about the responsibilities of the new CEO.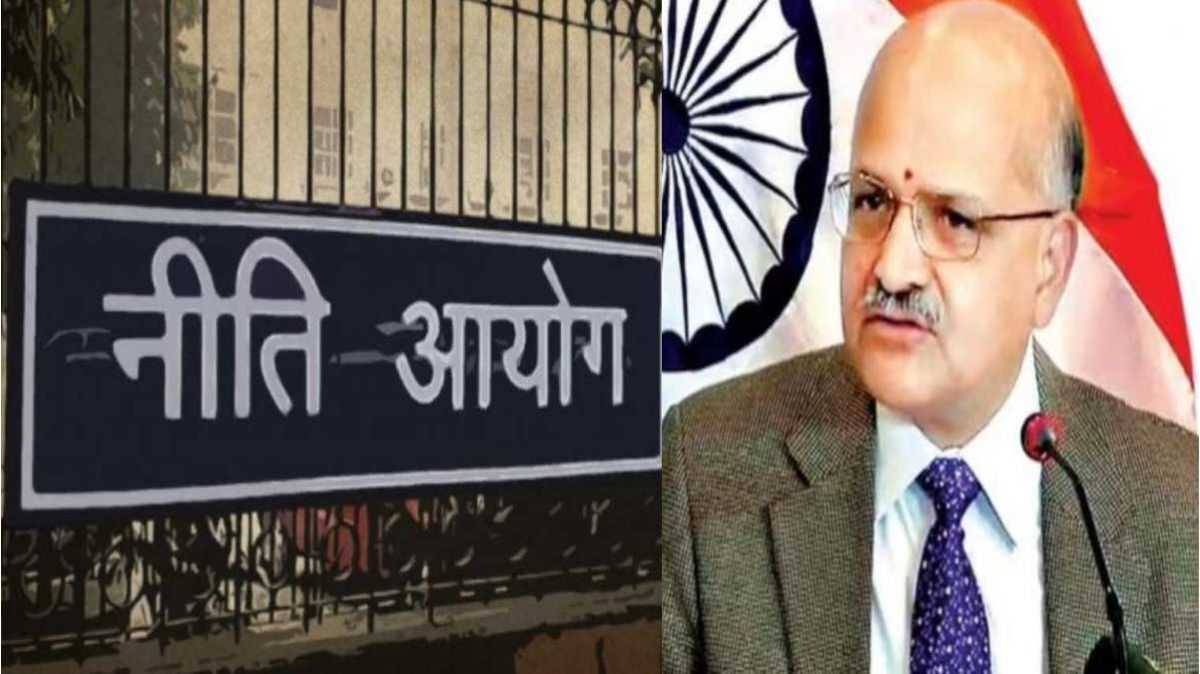 BVR Subramanyam as next CEO of NITI Aayog
Who is NITI Aayog's New CEO?
On February 20, 2023 (Monday), BVR Subrahmanyam was appointed as the new CEO of NITI Ayog. The former head Parmeswaran Iyer now leaves the role and has shifted to World Bank. Iyer has served as the Chief Executive Officer (CEO) of the NITI Ayog Institution for a period of around 2 continuous years.
However, he recently announced his drop out from this position. Also, the government appointed BVR Subrahmanyam as the next CEO of the government nodal agency. Talking about the newly appointed CEO BVR Subrahmanyam has also served in the Prime Minister's office. According to his background, he is a 1987-batch IAS officer who retired as the Commerce Secretary.
About NITI Aayog Agency
The National Institution for Transforming India (NITI) Aayog is an apex government body that operates to mobilize economic development. This institution is working towards becoming the 'State of the Art Resource Centre'.
This organization was established in the year 2015 by the NDA government. The first official meeting of the council was directed by PM Narendra Modi on February 8, 2015. A new initiative called 'NITI Lectures' has also been implemented. There are several other entrepreneurship and learning programmes instigated by NITI Aayog.
Furthermore, there are various members of this agency. It includes a governing council, regional councils, the PM as Chairperson, Vice Chairperson, Ex-Officio members, the CEO, etc.
BVR Subrahmanyam appointed as new CEO of NITI Aayoghttps://t.co/62chbnRxQ9

— All India Radio News (@airnewsalerts) February 20, 2023
BVR Subrahmanyam's Past Accomplishments
BVR Subrahmanyam was elected by the Prime Minister of India and sent to Jammu and Kashmir. He is a Chattisgarh cadre IAS Officer who holds an engineering as well as a management degree. He has extensively served under both PM Manmohan Singh and the current PM Narendra Modi.
He is well known for his administrative role in the conflict zone. In the early phase, he was made the principal secretary and later appointed as Additional Chief Secretary. Throughout his career, he has seen a transformational phase such as Article 370 getting nullified and the state getting bifurcated into two Union Territories. He served as the chief secretary for about three years before relocating to the central government as the commerce secretary.
Former Head Parmeswaram Iyer
Parmeswaram Iyer who administered the position of NITI Aayog's CEO is a retired 1981-batch IAS officer. He has now been appointed as the Executive Director of the World Bank and will be posted at the multilateral agency's headquarters in Washington DC.
His tenure will be for a fixed period of three years and he repaces 1988 Haryana cadre IAS officer Rajesh Khullar, as per an official announcement. Rajesh Khullar has been sent to his parent cadre at the request of the Haryana government after an order was released by the Appointments Committee of Cabinet on February 20.
Iyer's term ended as the Niti Aayog CEO and his new role at the World Bank has baffled everyone in the bureaucratic circle. Just before his retirement last September, BVR Subrahmanyam was given additional charge of Chairman and Managing Director of the India Trade Promotion Organisation (ITPO) after the incumbent of CMD LC Goyal completed.
Also Read: India's Moon Mission, Chandrayaan-3 clears a crucial Test of Space Capability, Expected to set off in 2023
Take Weekly Tests on app for exam prep and compete with others. Download Current Affairs and GK app
एग्जाम की तैयारी के लिए ऐप पर वीकली टेस्ट लें और दूसरों के साथ प्रतिस्पर्धा करें। डाउनलोड करें करेंट अफेयर्स ऐप
Android
IOS