CBI court pronounces 20-year jail term for Dera chief Ram Rahim Singh
The CBI court, which convicted the Dera chief, has pronounced the quantum of punishment in Sunaira Jail on the outskirts of Rohtak.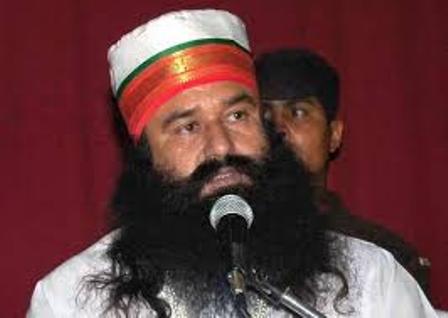 CBI court pronounces 10-year jail term for Dera chief Ram Rahim Singh
Dera Sacha Sauda chief Gurmeet Ram Rahim Singh has been jailed for 20-years by a special CBI court. He was jailed in a 15-year-old rape and sexual exploitation case. The sentence was delivered by special CBI Judge Jagdeep Singh.
The judge pronounced two sentences of 10 years rigorous imprisonment in each of the two cases that date back to 2002. In addition, a fine of Rs 15 lakh was also slapped in each case. For their rehabilitation, the rape victims, on whose plea the Dera Chief was convicted, will get Rs 14 lakh each from the fine amount.
The quantum punishment against the rape convict Gurmeet Ram Rahim Singh was announced on 28 August 2017 in Sunaira Jail on the outskirts of Rohtak, where the Dera chief was kept in judicial custody.
The verdict of the court was pronounced amid tight security arrangements in Haryana, Punjab and Delhi. In addition, the area around 10 kilometres near the jail on all sides was sealed. Only persons bearing the pass were allowed to enter there.
Security was tightened to foil any attempt by anyone to disturb the peace.
Sections under which Dera chief was charged

Dera Chief Gurmeet Ram Rahim Singh was charged under Section 376 (rape) and Section 506 (criminal intimidation) of the Indian Penal Code (IPC).
What under Section 376?

Sentences under Section 376 say that the IPC shall run consecutively, the order said, holding that Gurmeet Singh would have to undergo a total of 20 years imprisonment.
What under Section 506?

Under Section 506 of the IPC, the judge awarded two years rigorous imprisonment, for each victim, with a fine of Rs 10000. Reports suggest that in case of default of payment of the fine, further rigorous imprisonment of three months will have to be served.
Why were security arrangements made?

The security arrangements were made after his conviction led to violence in parts of Haryana, Punjab and Delhi. Total casualties due to the violence after the conviction of the Dera Sacha Sauda chief in a rape case is 35 and a total 204 people were injured.
On 25 August 2017, the CBI court held the Dera chief guilty of rape and criminal intimidation of the two female disciples in 2002.