Coronavirus Live Update: All Delhi markets to be shut for three days as India's COVID-19 cases rise to 223
Coronavirus Live Update: Popular Indian singer, Kanika Kapoor confirmed today that she has been tested positive for COVID-19 virus.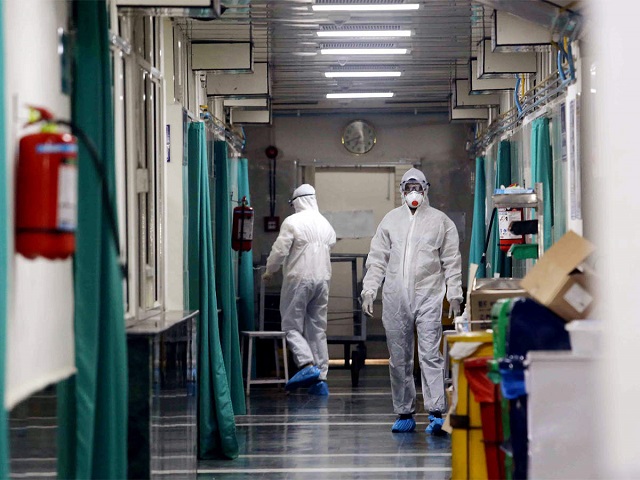 Coronavirus
Coronavirus Live Update: India's confirmed COVID-19 cases has risen to 223 as of March 20, 2020. The Delhi CM Arvind Kejriwal has announced the closure of all malls in the national capital. Only the grocery, vegetable and pharmacy shops will remain open in the malls. Delhi Metro has also announced closure of its service on March 22 in line with Prime Minister Narendra Modi's call to observe 'Janata Curfew'. India has banned the entry of all international commercial flights for one week from March 22.
Live Update @ 7:45 PM: Lucknow's Taj Hotel to remain shut
The District Magistrate of Lucknow announced recently that Lucknow's Taj Hotel will remain shut till further orders. Kanika Kapoor, who was tested positive for Coronavirus earlier today, had attended a party in the Taj premises.
Live Update @ 7:30 PM: Bengaluru/ Jaipur metro to shut services on March 22
Besides Delhi, the metro rail services in Jaipur and Rajasthan will also remain shut on March 22, 2020 to observe the 'Janata Curfew' to stop the spread of coronavirus outbreak.
Live Update @ 7:15 PM: Army Advisory: Key Highlights
• Staggered timings for all personnel in Army Headquarters- 9-5:30 pm and 9:45-6:15 pm - to avoid crowding at entry and exit points.
• Postings and transfers of personnel has been postponed. The temporary duty of all ranks of personnel has been either rescheduled or cancelled till April 15. Those on leave, their leave has been extended to April 15 at the discretion of the competent authority.
• Reduction in attendance in offices from March 23 except for personnel engaged in emergency or essential services involved directly in controlling the spread of COVID-19 virus.
Live Update @ 7:00 PM: Army Chief reviews COVID-19 preparedness
The Army Chief General MM Naravane reviewed the preparations of the force to combat coronavirus today on March 20, 2020. As per the new advisory issued by the Indian Army, 35 percent officers and 50 percent Jawans will work from home, in line with PM Modi's call for every citizen to self isolate themselves as much as possible, till March 30. After March 30th, a second group will home quarantine themselves.
Live Update @ 6:40 PM: Maharashtra to provide 3 months ration to BPL families
The Maharashtra Deputy Chief Minister, Ajit Pawar announced today that the state will provide three months of ration to all people who fall in the Below Poverty Line (BPL) category.
Live Update @ 6:30 PM: All Delhi markets to be closed between March 21-23
The Confederation of All India Traders (CAIT) held a meeting today, in which it was decided that all the markets in the national capital will remain closed from March 21-23 in the wake of coronavirus outbreak.
Live Update @ 6:15 PM: UP Health Minister self-isolates himself
The Uttar Pradesh Health Minister, Jai Pratap Singh has self-isolated himself. Singh was present in the party that was attended by Bollywood singer Kanika Kapoor, who tested positive for COVID-19 virus earlier today. Senior BJP leader and former Rajasthan CM Vasundhara Raje and her son, Dushyant Singh were also present in the party. They have both isolated themselves.
Live Update @ 6:00 PM: All people with international travel history to undergo home quarantine
According to the guidelines issued by the Indian Council of Medical Research (ICMR) on quarantines - all asymptomatic people who have international travel history and contacts with confirmed COVID-19 cases should remain in home quarantine for 14 days.
Live Update @ 5:50 PM: UP to sanitize Noida, Lucknow and Kanpur
The Uttar Pradesh state government has decided to sanitize the cities of Lucknow, Kanpur and Noida as a preventive measure to stop the further spread of coronavirus.
Live Update @ 5:40 PM: India's COVID-19 cases rise to 223
India's total number of confirmed COVID-19 cases has risen to 223 including 32 foreigners. There have been a total of 4 deaths in the nation. Following is the state-wise list of confirmed coronavirus cases.
Live Update @ 5:30 PM: Delhi closes Delhi Haats, HoHo Bus service
The Deputy CM of Delhi, Manish Sisodia has announced that the government is closing all 3 Delhi Haats at INA, Pitam Pura and Janakpuri. The national capital's HoHo bus services will also remain closed until further notice.
Live Update @ 5:10 PM: Lok Sabha Speaker inspects Parliament
The Lok Sabha speaker, Om Birla inspected the Parliament building on March 20, 2020 amidst the coronavirus outbreak in the nation.
Live Update @ 5:00 PM: USPC postpones Main Interviews
The Union Public Service Commission has postponed the Personality Tests (Interviews) of civil services (main) exam candidates of 2019 from March 23 till April 3, 2020 till further notice. The commission will be informing the selected candidates about the new dates soon.
Live Update @ 4:50 PM: CCB seizes duplicate hand sanitizers
The Economic Offences wing of the Central Crime Branch (CCB) has confiscated duplicate hand sanitizers worth Rs 56 lakh during raids conducted at two factories in Bengaluru. A case has been registered and two accused have been taken into custody.
Live Update @ 4:40 PM: All restaurants to be closed in Lucknow
The Lucknow District Magistrate announced today that all the hotels, restaurants, food stalls, cafes, sweet shops and other eateries will be closed in Lucknow till March 31st.
Live Update @ 4:30 PM: Coronavirus cases update in India
As of March 20, a total of 206 cases of coronavirus have been confirmed in India. The Health Ministry stated that contact tracing is their immediate identified protocol, which begins as soon as they get to know about a case. Over 6700 contacts are being monitored currently. Further, four deaths have taken place in total due to COVID-19.
Live Update @ 4:15 PM: PM Modi to hold video conference with all state CMs
The Join Secretary of Health Ministry also shared that the Prime Minister will be holding a video conference today with all the state Chief Ministers to discuss the preparedness to combat COVID-19.
Live Update @ 4:10 PM: Health Ministry briefing
The Joint Secretary of the Union Health Ministry, Lav Agarwal urged all citizens to use toll-free number: 1075 to clarify any information related to COVID-19 virus to prevent fake news and misinformation. He also revealed that currently, 160 countries have been affected by novel coronavirus outbreak.
Live Update @ 4:10 PM: Govt prohibits export of masks, ventilators
The Directorate General of Foreign Trade has issued a notification prohibiting the export of surgical and disposable masks, ventilators and textile raw materials that are used for making masks and coveralls with immediate effect. The amendments have been made in the export policy.
Live Update @ 4:00 PM: Delhi Metro to shut its service on March 22
The Delhi Metro Rail Corporation (DRMC) has announced that its services will remain shut on March 22, 2020 to observe the 'Janata Curfew' announced by Prime Minister Narendra Modi on March 19. The move is aimed at encouraging the public also to remain indoors and maintain social distancing to stop the spread of COVID-19 virus.
Live Update @ 3:45 PM: Avoid Panic Buying: PM Modi
Prime Minister Narendra Modi has urged citizens to stop panic buying. He has assured that there is no shortage of essential commodities such as groceries, milk and medicines.
Live Update @ 3:30 PM: Lucknow orders closure of offices in Khurram Nagar
Lucknow administration has ordered closure of all offices and institutions except medical stores, pharmacists, hospitals and essential services in the Khurram Nagar area till March 23rd. Four positive cases of Coronavirus were reported in the area including Bollywood singer Kanika Kapoor.
Live Update @ 3:15 PM: Washing hands most effective protection: Health Ministry
The Ministry of Health busted the myth that hand sanitizers are the only solution to protect oneself from coronavirus infection and stated that frequent washing of hands with soap and water is the most effective way of protecting oneself from COVID-19 virus infection.
Live Update @ 3:05 PM: What is Social Distancing?
The Health Ministry has advised people to practice social distancing, which means to maintain at least 1 metre distance from others, avoid handshakes and hugs, work from home and avoid stepping out and avoid social events or keep guests to minimum if unavoidable.
Live Update @ 2:50 PM: Ladakh bars outsiders
The Ladakh administration has barred commercial flights landing in Leh from bringing passengers other than residents of the place or civilian officers and officers of other uniformed forces currently serving in Ladakh.
Live Update @ 2:40 PM: COVID19 helpline numbers in Karnataka
The Karnataka Government has launched two new COVID19 helpline numbers. The two numbers 080-46848600 and 080-66692000 are now functional. The previous helpline number -104- will also continue to operate. The state government has also formed 100 teams comprising one doctor, one nurse and one medico social worker each for contact tracing in Bruhat Bengaluru Mahanagara Palike area in Karnataka.
Live Update @ 2:30 PM: Kanika Kapoor tests positive for COVID-19
Popular Indian singer, Kanika Kapoor confirmed on March 20, 2020 that she has been tested positive for Coronavirus. The 41-year-old has travel history to London. She reportedly did not inform the authorities about her travel history and threw a lavish party at a five-star hotel in Lucknow for her friends and family. She is currently being treated in isolation at King George's Medical University (KGMU) hospital in Lucknow. Her family is also under quarantine and contact tracing of those who came in touch with her is currently underway.
Live Update @ 2:10 PM: Malls in Delhi to be Closed
Delhi CM Arvind Kejriwal announced another measure to stop the march of COVID-19 in the National Capital. CM Kejriwal sent out a tweet from his official twitter handle which said "In view of the prevailing situation, we are closing down all Malls (except grocery, pharmacy and vegtable shops in them)".
Live Update @ 2:00 PM: Sri Lanka imposes Nation-wide Curfew
Sri Lankan government has decided to impose a nation-wide curfew starting from today i.e. 20th March 2020 to Monday – 23rd March 2020 as part of its measures to combat the spread of COVID-19. The decision was announced by Sri Lankan President Gotabaya Rajapaksa's office after the country's election commission postponed the Parliamentary Elections due to Coronavirus outbreak. New dates for Sri Lankan Parliamentary Elections will be announced after 25th March 2020.
Live Update @ 1:30 PM: Thackeray announces lockdown in Mumbai, MMR region
Maharashtra CM Uddhav Thackeray on Friday announced complete lockdown of Mumbai, MMR region, Pune, Pimpri Chinchwad and Nagpur after the number of positive cases of COVID-19 rose to 52. While briefing media persons, he also said that the government is not planning to shutdown public transport in the city but will bring down staff strength at government offices now to 25% from 50% (decided last week). Maha CM also said that while several private offices, restaurants, etc. have taken their own precautions, his government has asked offices to ask employees to work from home. Lockdown to be applicable from mid-night until 31st March 2020.
Live Updates @ 12:30 am: Coronavirus Global Toll
Coronavirus has affected over 2,45,000 people across the globe and the current death toll reads over 10,000 deaths. Italy with over 3000 deaths has overtaken China in terms of the people who have succumbed to the virus.
Live Updates @ 12:15 am: Four new cases in Delhi
Four new confirmed coronavirus cases were reported in Delhi on March 19, taking the total number to 14. Two among them have travel history to Italy. Overall three people have recovered in the national capital.
Live Updates @ 12:00 am: Delhi Metro to skip crowded stations
The Delhi metro issued an advisory on COVID-19 on March 19 urging people to use metro only for essential travel, maintain social distancing, avoid crowding of stations and follow the advisory of the Health Ministry. The DMRC announced that the trains will stop at crowded stations or where people are not maintaining the directed 1m distance.
Following is the DMRC advisory on coronavirus:
Live Updates @ 11:45 am: Government creates Whatsapp Chatbot
The centre has created a whatsapp chatbot to answer all queries related to COVID-19 virus. The government whatsapp chatbot is called MyGov Corona Helpdesk. People can get their answers by sending their query on - 9013151515 whatsapp number. They will be receiving an automated response.
Live Updates @ 11:40 am: Allow Work from Home to Employees: Delhi Govt to Pvt Organizations
Delhi Government in its latest advisory has urged private organizations including private sector offices, multinational companies, IT firms, industries, corporate offices to allow their employees the option to 'Work from Home' as a precautionary measure to counter Coronavirus. The advisory has asked private organizations to implement Work From Home Policy until 31st March 2020.
Live Updates @ 11:30 am:Masks, Fake Hand sanitizers worth Rs 7 lakh seized
Despite warning from state government to not hoard health essentials, Masks and Hand Sanitizers worth Rs 7 lakh were seized from Jalna District in Maharashtra. As per PTI report, officials from the Food Supply Office, Food and Drug Administration and the Local Crime Branch conducted a joint operation to recover 730 bottles of fake hand sanitisers and 18,900 masks worth Rs Rs 7 lakh. According to the statement of crime branch chief Rajendra Singh Gour, a case has been registered against shop owner Hastimal Bamb for hoarding.
Live Updates @ 11:15 am: 3 Test Positive in Gujarat
Gujarat, which had so far not reported any cases of COVID-19, has now said that 3 people with travel history have tested positive for Coronavirus infection. According to the details provided by Jayanti Ravi, Principal Secretary, Health & Family Welfare, Govt of Gujarat; 2 people from Ahmedebad with travel history to Finland and New York; and 1 person from Vadodara with travel history to Spain, have tested positive.
Live Updates @ 11:00 am: India's confirmed COVID-19 cases cross 200
The total number of confirmed COVID-19 cases crossed 200 on March 20, after 25 fresh cases were reported across India including in West Bengal, Punjab, Uttar Pradesh and Andhra Pradesh.
Live Updates @ 10:40 am: Suspension of Concessional Travel
The Indian Railways and Civil Aviation have decided to suspend all concessional travel with the exemption of patients, students and divyang category individuals.
Live Updates @ 10:30 am: Government urges Work From Home for Private Sector Employees
The centre has requested the states to enforce work from home for the private sector employees who are working in emergency or essential services. The Group B and C central government employees have also been asked to attend office on alternate week to reduce crowding.
Live Updates @ 10:15 am: All Citizens above 65 years of age directed to self isolate
The Prime Minister in his live television address on March 19 had directed all citizens above the age of 65 years to remain at home and avoid going out at all costs. The state government is expected to issue appropriate directions to the senior citizens. advising them to stay at home. The directive exempts government servants, public representatives and medical professionals. The children below the age of 10 years have also been requested to stay at home.
Live Updates @ 10:00 am: India bans entry of International commercial flights from March 22
India has banned the entry all international commercial passenger flights for one week from March 22, 2020. The effort is aimed at controlling the coronavirus outbreak in the nation and review the country's preparedness to deal with the outbreak.