Current Affairs in Short: 07 January 2020
Ravindra Nath Mahto, Jharkhand Mukti Morcha's (JMM) legislator, has been elected as the Jharkhand assembly speaker.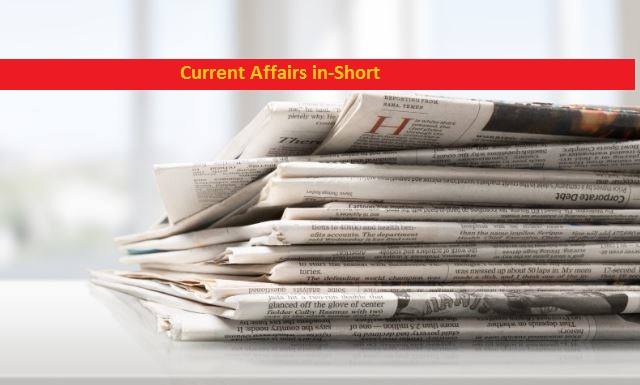 Current Affairs in-short
Ravindra Nath Mahto becomes Jharkhand Assembly Speaker
• Ravindra Nath Mahto, Jharkhand Mukti Morcha's (JMM) legislator, has been elected as the Jharkhand assembly speaker.
• Protem Speaker Stephen Marandi administered the oath of office and secrecy to the newly elected Speaker.
• Apart from that, a supplementary budget of 4,210 crore rupees was also presented in the assembly session by the Hemant Soren Government.
171 Hospitals de-listed from PM-JAY
• Government has de-listed 171 hospitals from Ayushman Bharat Health Insurance Scheme on charges of forgery. A fine of over Rs. 45 crore has also imposed on these hospitals.
• FIRs have been registered against six hospitals of Uttarakhand and Jharkhand.
• The Ayushman Bharat scheme aims to provide affordable medical treatment to lower-middle-class families of India.
Finland PM proposes a four-day working week
• Finland's Prime Minister Sanna Marin recently proposed that now people in the country have to work for 6 hours only for 4 days a week.
• She expressed that people will be able to spend more time with their families that can increase productivity in workplaces.
• A policy to work for 6 hours was brought in Sweden in 2015. Since then, positive changes have been observed among employees there.
Bangladesh High Court bans single-use plastic in coastal areas
• A ban on single-use plastic was recently imposed by Bangladesh. This ban will be imposed in coastal areas restaurants across the country within the next year.
• As per the HC order, food containers, drinking straws, plastic cutlery, plastic bags, etc will be banned in coastal areas.
• Bangladesh Environment Conservation Act came into existence in Bangladesh in 2002 that banned the use of polythene. However, its use is continuing across Bangladesh
Piyush Goyal inaugurates NSE Knowledge Hub
• Union Minister for Commerce and Industries Piyush Goyal recently inaugurated NSE Knowledge Hub in New Delhi.
• On this occasion, he said that machine learning and artificial Intelligence will contribute one trillion dollars by the year 2035.
• Artificial intelligence will help banking, commerce sector and financial institutions.