Current Affairs in Short: 11 December 2019
Suniel Shetty has been appointed the brand ambassador of the National Anti Doping Agency (NADA).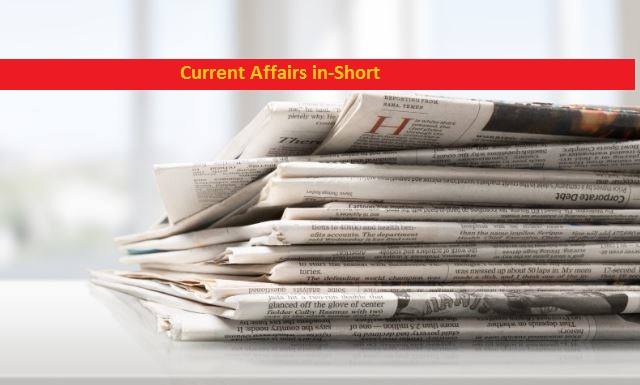 Current Affairs inshort
Suniel Shetty becomes Brand Ambassador of NADA
• Actor Suniel Shetty has been appointed the brand ambassador of the National Anti Doping Agency (NADA).
• In the last one year more than 150 players of the country have failed in the dope test.
• The National Anti-Doping Agency monitors the doping control program in the country. It is the national organization in India for monitoring the doping control program in sports in India.
International Mountains Day observed
• This day is celebrated to raise awareness about the importance of mountains, opportunities and emphasize the development of mountains.
• The theme of International Mountains Day 2019 is "Mountains matter for Youth".
• The first International Mountains Day was observed on 11 December 2003. Every year it is celebrated with a special theme.
"Duchifat-3" satellite launched from Sriharikota
• Duchifat-3 satellite has been jointly developed by students from Israel's Herzliya Science Center and Shar Hanegev High School.
• It is a remote sensing satellite. It will help all school students in the country to experiment through earth observation.
• It is the third such satellite made by Israel's school students. Its weight is 2.3 kilograms.
India tops the 13th South Asian Games tally
• India won 312 medals in the 13th Asian Games played in Nepal, including 173 gold medals, 93 silver medals and 44 bronze medals.
• India tops the medal tally with the most number of golds. It is a biennial sports competition organized in South Asia.
• On the last day of these games, India won a total of 18 medals with 15 gold including two silver and one bronze medal.
Iron Union-12 Joint Military Exercise held
• A joint military exercise between UAE and the USA, Iron Union-12 recently commenced. It will emphasize to develop joint military cooperation to combat terrorism.
• The UAE Armed Forces with fraternal and friendly countries take place in a manner consistent with the latest developments.
• The Commander of US Army Central, Lieutenant General Terry Ferrell and UAE Commander of Land Forces, Major General Saleh Mohamed Saleh Al Amiri was also present.