Current Affairs in Short: 11 February 2020
National Institute of Financial Management (NIFM), Faridabad will be known as Arun Jaitley National Institute of Financial Management.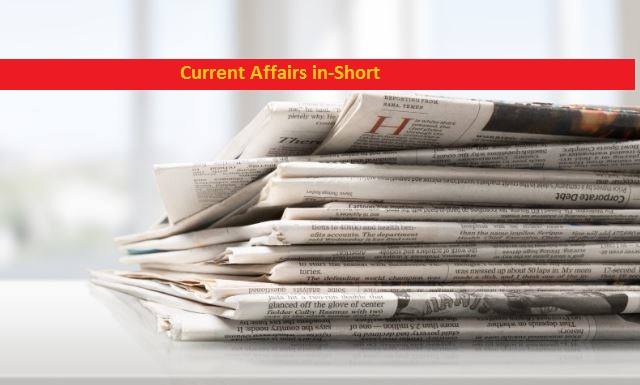 Current Affairs inshort
NIFM to be renamed as Arun Jaitley NIFM
• National Institute of Financial Management (NIFM), Faridabad will be known as Arun Jaitley National Institute of Financial Management (AJNIFM) as the Government of India has decided to rename the institute.
• NIFM facilitates state governments, defense establishments, banks, other financial institutions and PSUs. It does not only provide training but also management education.
• He introduced the historic Goods and Services Tax (GST), which brought the country under a single tax system. Under his leadership, the railway budget was merged with the general budget.
State of the World's Children Report UNICEF
• The United Nations Children's Fund (UNICEF) recently released State of the World's Children Report 2019. The report informed that India's under-5 mortality rate is 37 per 1000 live births.
• According to UNICEF, more than 8 lakh children below 5 years died under five years of age. UNICEF identified some major reasons for child mortality in India.
• UNICEF report said that major causes of child mortality are - Pneumonia (17.1%), Prematurity & low weight (29.8%), Other non-communicable diseases (8.3%), Birth asphyxia & birth trauma (8.2%), Injuries (4.6%), Diarrheal diseases (8.6%) among others.
Aditya Mehta wins National Snooker Championship
• Aditya Mehta, an Indian snooker player, won National Snooker Championship held in Pune recently. He defeated world champion, Pankaj Advani, in the final match. Madhya Pradesh's Vidya Pillai won the title in the women's category.
• Snooker is played on a billiard board. It was started by the officers of the British Army working in India. The World Snooker Championship has been organized since 1927.
• Aditya Mehta is ranked 49th in the global ranking. He has won gold medals in world and Asia level competitions so far.
India to include elephant in global conservation list
• A special list of endangered species of migratory birds and animals has been prepared. The list will have ten endangered species that will include three from India.
• India has decided to include Asian Elephant, Great Indian Bustard and Bengal Florican in the list. The list has been prepared under the Convention on Conservation of Migratory Species.
• At present, about 173 species around the world have been included in the list. India has been participating in the convention since 1983.
Lalremsiami becomes FIH Women's Rising Star of Year
• Lalremsiami is a forward player in India's women's hockey team. She has been selected as the FIH women's rising star of the year.
• The voting was conducted by the International Hockey Federation. Argentina's Julieta Jankunas and Netherlands' Frederique Matla secured second and third places respectively.
• Lalremsiyami received 47.7 percent votes from national associations, 28.4 percent from media and 36.4 percent votes from fans and sportspersons.