Current Affairs in Short: 16 March 2020
The Enforcement Directorate has issued summon to Reliance Group chairman Anil Ambani in connection with Yes Bank CEO Rana Kapoor.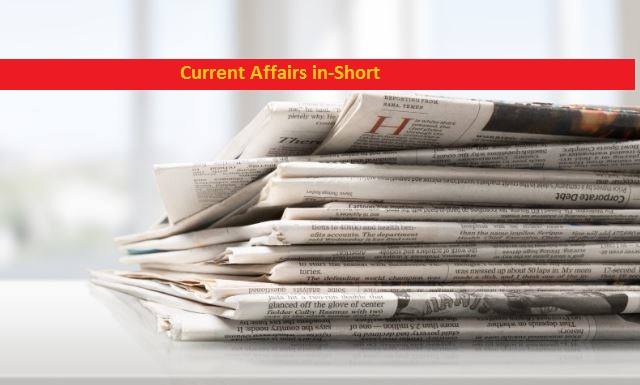 Current Affairs inshort
ED summons Anil Ambani in Yes Bank case
• The Enforcement Directorate has issued summon to Reliance Group chairman Anil Ambani in connection with Yes Bank CEO Rana Kapoor's money laundering case. There are several companies associated among crisis-hit Yes Bank.
• Reliance Group companies are also among the large borrowers from the crisis-hit Yes Bank. The group is headed by Anil Ambani. Anil Ambani has refused to appear citing health reasons.
• Reliance Group owes more than Rs 12,000 crore to Yes Bank. Anil Ambani-led Reliance Group had said that we will repay the loan by selling the property. As per the media reports, Anil Ambani's statement will be officially recorded.
Road accidents decreased in country: Nitin Gadkari
• Road and Highways Minister Nitin Gadkari minister recently said in the parliament that India has registered a 10 percent decrease in road accidents due to the amended Motor Vehicle Act.
• According to the Nitin Gadkari, Tamil Nadu has decreased the most number of accidents in the country in one year. Tamil Nadu has registered a 24 percent decrease in accidents.
• Nitin Gadkari said that except for two states, all states have registered good growth and a decline in the number of road accidents.
IOC to hold crisis talks with sports bodies
• The President of International Olympic Committee (IOC) Thomas Bach recently said that IOC will follow guidelines and recommendations of WHO regarding Coronavirus (COVID-19) threat and games postponement.
• Now, less than five months have been left for the Tokyo Olympics but the international community is under the grip of Coronavirus threat. IOC may also postpone games as various international sporting events have been canceled or postponed.
• WHO and center for disease control has recommended that events of mass gatherings should be canceled or postponed for at least eight weeks. More than 5700 people have been died due to Coronavirus in the world.
All England Championship 2020
• Viktor Axelsen of Denmark won the All England Open Badminton Championship for the first time. A Danish player has become a champion after 21 years. Axelsen has raised his career record to 10-2 against Chen with this victory.
• The women's singles title was won by Tai Tzu Ying of Taiwan. She defeated China's Chen Yufei (21–19 21–15) in the final. It took her 44 minutes to win the title match. Indian badminton player PV Sindhu lost her match in the quarterfinals.
• The women's doubles title was won by Yuki Fukushima and Sayaka Hirota of Japan. Sayaka and Yuki defeated China's Yui Du and Yin Hui Li (21-13, 21-15) in 46 minutes to win the title.
First-ever Indore - Kishangarh flight commenced under UDAN
• The Ministry of Civil Aviation flagged off first-ever flight between Indore to Kishangarh. This flight will connect Madhya Pradesh and Rajasthan thrice in a week. This flight has been started under UDAN scheme.
• Now, 268 routes have been dedicated under UDAN scheme by the Ministry of Civil Aviation. Thousands of people will be benefitted as it will cover a distance of 550 kilometer.
• It will be almost an hour travel between Indore to Kishangarh while it takes more than 10 hours by road. According to an estimate, now more tourists can visit Ajmer Sharif Dargah, Pushkar Lake, Roopangarh Fort in Rajasthan.