Hand in Hand 2019: India-China Joint Military Exercise Begins in Meghalaya
Hand in Hand 2019 is a bilateral military exercise that will increase mutual coordination between the armies of both countries.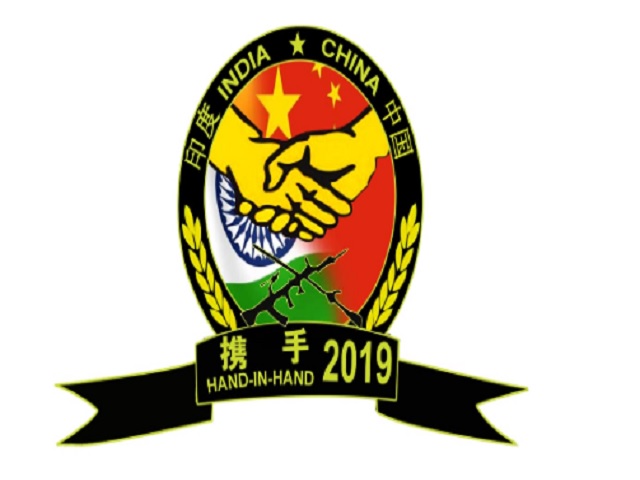 Image: PIB
Hand in Hand 2019: A joint military exercise between India and China began at Umroi Cantonment, Meghalaya. It is an annual military exercise held under a United Nations mandate. It will be conducted between December 7 to December 20, 2019, with a theme against terrorism.
About 130 soldiers of the Tibet Military Command (on behalf of China) and an equal number of Indian military personnel will participate. The exercise is planned at the company level, with the respective battalion headquarters.
Key Points
• There will be numerous activities during 'Hand-in-Hand' military exercise like training, classes and military tools information, etc.
• This military exercise will increase mutual coordination between the armies of both countries.
• There will be special training for anti-terrorism operations during this military exercise. Two strategic exercises will be conducted during the training.
• The first exercise will be focused on the anti-terrorism mechanism and the second on humanitarian and disaster relief (HADR) operations.
• China has deployed its Tibetan troops for this exercise
• This exercise will not only increase the capacity of the joint command commander but also troops of both countries can work under one command after this training.
Also Read | Saudi Aramco announces world's largest-ever IPO
Objectives
The major objective of the joint military exercise is to promote mutual cooperation in the fight against terrorism. The purpose of this exercise is to build and promote strong relations between the armies of India and China. Another objective is to develop joint operational capability, share useful experiences of counter-terrorism operations and foster friendly relations between India and China.
Background
The joint military exercise "Hand-in-Hand" was started in the year 2007 in Kunming (China), its second edition was held in Belgaum, Karnataka in India. But it was stopped for the next few years. Later, in 2013, the practice resumed after five years.
Also Read | Miss Universe 2019: South Africa's Zozibini Tunzi crowned winner, India crashes out early
Also Read | Saudi Arabia abolishes rules mandating separate entrances for men, women in restaurants