India's most advanced Electronic Interlocking System installed on Grand Chord Route
The most advanced Electronic Interlocking System will increase the speed of various trains and reduce the travel time between Delhi and Howrah.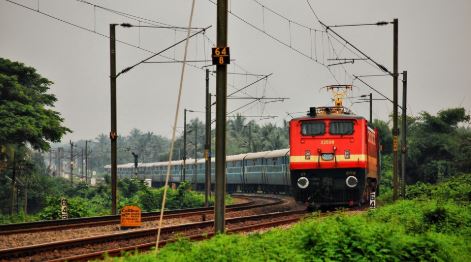 Representative Image
The most advanced electronic interlocking system of India has mounted on the Grand Cord Route (GCR). Indian Railways hope to increase the speed of various trains and reduce the travel time between Delhi and Howrah from the present 17-19 hours to about 12 hours only.
Indian railways has made possible this achievement by replacing the 65 years old obsolete mechanical signalling system at Tundla station in Uttar Pradesh with the most advanced and secure electronic interlocking system. It will become fully functional from November 17, 2019.
Benefits
• Train running time at the station will be reduced from the current 05-07 minutes to 30-60 seconds because of centralized power cabin.
• It will increase the train handling capacity of Tundla Junction to 250 trains per day from the existing maximum of 200 trains.
• Trains outside Tundla will have to stop for a relatively short time and schedule of trains will be improved.
• All the yard lines in the direction of Uttar Pradesh have now become fully suitable for the movement of passenger trains, making the orderly operation of more coaching trains possible.
• The length of the yard lines has increased, making it possible to operate relatively longer passenger trains and freight trains.
• Medical evacuation train (ARME) facility has provided with double evacuation capacity for immediate movement from both sides during accidents or emergencies.
Also Read | Buddhist Circuit Special Train: Know Route, Features and Packages
About Grand Chord Route
The Grand Chord is actually a part of the Howrah-Gaya-Delhi line and the Howrah-Allahabad-Mumbai line. This route connects Sitarampur (West Bengal) and Pandit Deendayal Upadhyaya Junction, Uttar Pradesh. It covers 450 km long section of North Central Railway (NCR) zone of Indian Railways. It operates along with 53 per cent of this New Delhi-Howrah route. It is also called the lifeline of the country because important goods like coal, steel are moved from Eastern India to Western and Northern parts of India. The Grand Chord route was first opened by Lord Minto in December 1906 at Gujhandi, Jharkhand. The distance between Delhi and Calcutta was reduced by 80 kilometres with the opening of the Grand Chord Route.
Also Read | Govt launches PRAKASH Portal for tracking coal supply to power plants
Also Read | NASA Launches ICON Mission to Study Earth's Ionosphere
Take Weekly Tests on app for exam prep and compete with others. Download Current Affairs and GK app
एग्जाम की तैयारी के लिए ऐप पर वीकली टेस्ट लें और दूसरों के साथ प्रतिस्पर्धा करें। डाउनलोड करें करेंट अफेयर्स ऐप
Android
IOS