IRCTC IPO: 10 things to know
IRCTC IPO has hit the primary market today via a Rs 645-crore initial public offer. The IRCTC IPO closes on October 3.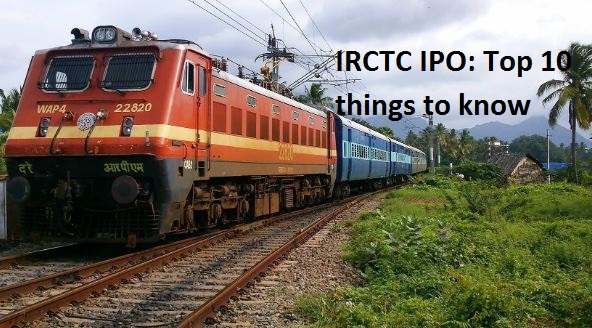 Representative Image
The Initial Public Offer (IPO) of the Indian Railway Catering and Tourism Corporation (IRCTC) has hit the primary market today. IRCTC has entered into the market via Rs. 645 cr initial IPO. This is the largest IPO issued by all the subsidiaries of Indian Railways. Investments can be made for this by 3 October. IRCTC will be listed on NSE and BSE on October 14.
This offer will be closed on October 03 and its price band has been kept between Rs. 315 to 320. There are some positive points and some risks. Let's see the major aspects of this offer and the company.
10 Things to Know
1. IRCTC's IPO has opened at a price band of Rs 315-320 per share. The government is going to launch 2,01,60,000 shares priced at Rs 10 under the offer in the market.
2. As per the offer, 1,60,000 shares have been reserved for railway employees. It means the public will have the opportunity to buy 2 crore shares of IRCTC.
3. The amount of this IPO will not go to the IRCTC's account but directly to the government.
4. Its minimum bid size is 40 shares; it means one person can invest at least in 40 shares.
5. Currently, the government holds 100% stake in this company, but after the sale of shares, the government's stake will be reduced to 87.4 percent.
6. Under this IPO, 50% of the shares will be allocated to Qualified Institutional Buyers (QIBs), out of which 2 lakh equity shares will be given to mutual funds.
7. Similarly, 15% shares will be given to the High Networth Individuals (HNIs) and small investors will have 35% of total IPO.
8. SBI Capital Markets Limited, IDBI Capital Markets & Securities Limited and Yes Securities Limited are the lead managers of this IPO.
9. IRCTC, the state-owned Mini Ratna company, derives most of its revenue from four business segments. These include catering (selling food to passengers in rail), travel and tourism (providing tour and destination packages), internet ticketing service and sale of packaged drinking water of the Rail Neer brand.
10. The catering services account for 55% of the company's total revenue, while travel and tourism come in second place with 23.3%.
What is IPO?
Whenever a company proposes to sell its shares to outside people and institutions for the first time, this process is called an Initial Public Offer or IPO. When you buy these shares, you are given a stake in the company. After this, these shares are traded on the stock exchange. IPOs are issued after approval from SEBI.
What are the Risks?
Its business is completely dependent on the Indian Railways. Any adverse policy of Ministry of Indian Railways can hurt the IPO and its profits. Apart from this, the food supply industry in the country is much unorganized, so that the business of IRCTC can also be affected. The company may use PET bottles and other plastic items for packaged water. These days regulatory authority is tightening the norms about plastic and it can hit the business.
How to invest in IPO?
A Demat account is required to invest in an IPO. Only a Demat account offers an option to invest in the IPO. When you select this option it shows you some information related to the pricing of the IPO. As per the application, that particular amount is blocked from IPO to the listing.
Download our Current Affairs & GK app for Competitive exam preparation. Click here for latest Current Affairs: Android|IOS