Legendary Pakistan leg-spinner Abdul Qadir dies
Abdul Qadir had represented Pakistan in 67 Tests and 104 ODIs between 1977 and 1993.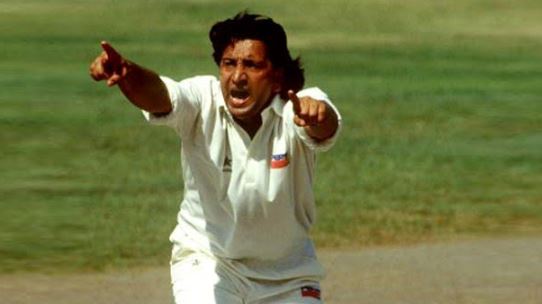 Abdul Qadir
Veteran leg-spinner of Pakistan's cricket team Abdul Qadir passed away after suffering a cardiac arrest in Lahore on September 6, 2019. He was 63. According to the media reports, he was rushed to the hospital but doctors could not save his life.
Sachin Tendulkar took to Twitter to express his condolences, he wrote, "Remember playing against Abdul Qadir, one of the best spinners of his times. My heartfelt condolences to his family. RIP," Abdul Qadir was always an important player in the India-Pakistan contests. The Pakistan Cricket Board mourned the death of Abdul Qadir and tweeted that they are shocked at the death of Abdul Qadir.
About Abdul Qadir
• Abdul Qadir was born on 15 September 1955 in Lahore, Pakistan.
• He played 67 Test matches and 104 ODIs for Pakistan.
• He took 236 wickets in Test matches and 132 wickets in ODIs.
• He was counted as the world's leading leg-spinner between 1977 and 1993.
• He retired from international cricket in the year 1993.
• He started doing cricket commentary after retirement from international cricket and was also the chief selector of Pakistan team.
• He took 368 wickets in his international cricket career.
• He played his first cricket Test against England on 14 December 1977 in Lahore.
• He played his first ODI against New Zealand on 11 June 1983 in Birmingham, England.
• He played his last Test match against West Indies on 06 December 1990 in Lahore. He played the last ODI International against Sri Lanka in Sharjah on 02 November 1993.
Download our Current Affairs & GK app for Competitive exam preparation. Click here for latest Current Affairs: Android|IOS