Mayors of Srinagar and Jammu get 'Minister of State' Status
Mayors of Jammu and Srinagar have been granted the status of Minister of State.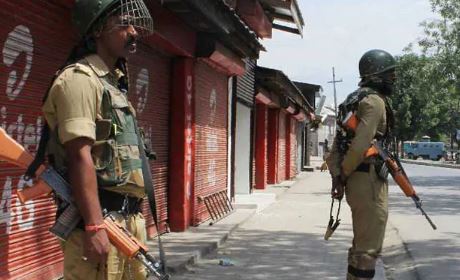 Representative Image
The government has granted Minister of State (MoS) status to the mayors of Srinagar and Jammu civic bodies. Additional secretary of the state Subash Chhibber said that the hospitality and protocol department shall make necessary insertion in the J&K State Warrant of Precedence with the approval of the competent authority.
According to the order, "Sanction is hereby accorded to the grant of status equivalent to Minister of State (MoS) to the Mayors of SMC (Srinagar Municipal Corporation) and JMC (Jammu Municipal Corporation) within their territorial jurisdiction."
Municipal Corporations of Jammu and Kashmir held the elections in four phases in October last year after a gap of 13 years. BJP leader Chander Mohan Gupta and People's Conference leader Junaid Maattu are the mayors of JMC and SMC respectively.
Background
On August 6, 2019, Government of India (GoI) revoked Article 370 and the special status of Jammu and Kashmir. Union Government split the state into two Union Territories - Jammu and Kashmir, and Ladakh. Amit Shah has announced in Rajya Sabha that the government has repealed Article 370 of the Constitution which grants special status to Jammu and Kashmir. Ladakh region will be a Union Territory (UT), without legislature. And, Jammu and Kashmir will be a Union Territory with the legislature.
About Article 370
Article 370 was providing a special status to the state of Jammu and Kashmir. When Article 370 was active in the state, the central government had to get approval from the state government to implement all other laws except defence, foreign affairs and communication in the state. Now, all the provisions of article 370 are null and void except clause 1 of article 370. Jammu and Kashmir seats would reduce to 83 because four seats of Ladakh region would be slashed.
Download our Current Affairs & GK app for Competitive exam preparation. Click here for latest Current Affairs: Android|IOS