Morning Current Affairs: 5 September 2017
The petitioners claimed that Rohingya immigrants had taken refuge in India after escaping from Myanmar due to widespread discrimination, violence, and bloodshed against the community there.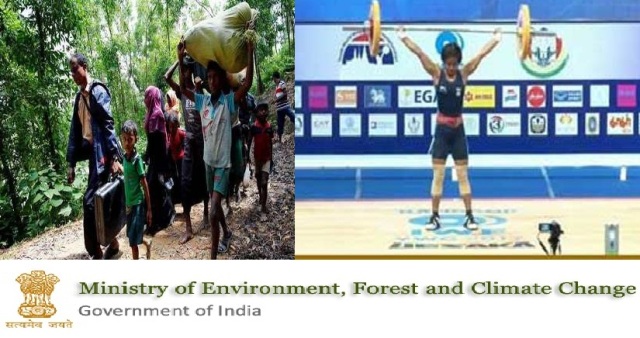 Morning Current Affairs: 5 September 2017
Konsam Ormila Devi bags gold at Commonwealth Youth Weightlifting Championship
India's Konsam Ormila Devi on 4 September 2017 bagged a gold medal in 44kg weight category on the opening day of the Commonwealth Youth (boys & girls) weightlifting championships, held at Gold Coast, Australia.
Ormila lifted 57kg in snatch and 76kg in clean and jerk for an overall effort of 133kg, to finish on the top of the podium. With this effort, Ormila has registered her best lift so far.

SC seeks government stand on plea challenging Rohingyas' deportation
The Supreme Court has sought the stand of the government on a petition challenging its decision to deport illegal Rohingya Muslim immigrants back to Myanmar.
The matter came up before a bench of Chief Justice Dipak Misra and Justices AM Khanwilkar and DY Chandrachud.
The bench asked Additional Solicitor General Tushar Mehta to take instruction from the Centre for its response. The petition has challenged the decision on various grounds including that it violated international human right conventions.
Advocate Prashant Bhushan appeared for the two Rohingya immigrants who claimed that they are registered refugees under the UNHCR.

Environment Ministry to launch environment awareness initiative on Teachers' Day
Environment Ministry will today launch an environmental awareness initiative on the occasion of Teachers' Day, i.e. 5 September 2017.
Under the initiative, an online environmental quiz competition will be conducted at the national level. An official release said the objective of the quiz is to generate interest among school children about the science related to the environment. The initiative is to motivate children towards environment conservation-oriented lifestyles.