NITI Ayog's report on Business Conditions in India
Here, we have briefed the report of NITI Ayog which talks about the present businesses situation in India. We have analysed and concluded the key points of the reports.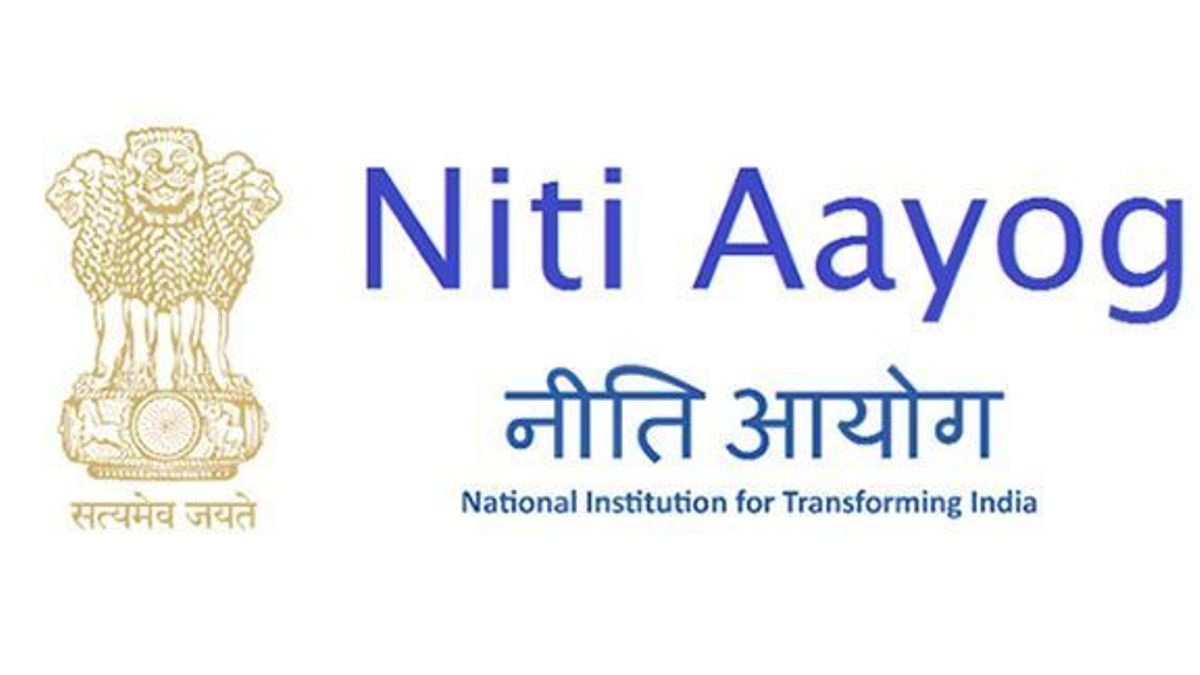 NITI Ayog's report on Business Conditions in India
The NITI Aayog and IDFC Institute made a unique effort to document and analyse the experience and perceptions of manufacturing firms on doing business in India.
This report differs from the World Bank's Doing Business Surveys and the Department of Industrial Policy and Promotion's (DIPP).
The report focuses on how organised manufacturing firms are. The present survey also covers all states and Union Territories (UTs), except Mizoram, Arunachal Pradesh, Lakshadweep, and Andaman and Nicobar.
So it can be said that its scope is much wider than the World Bank Doing Business Surveys which currently focus only on Delhi and Mumbai.
The key points of the reports are given below:

1. Business Environment in India
The first NITI Aayog and IDFC Institute Enterprise Survey was conducted in 2016 and it was intended to take an in-depth look at the "Ease of Doing Business" (EoDB) environment from the vantage point of firms.
The main objective behind this exercise is to help better understand how enterprises view the changes being brought about by joint efforts of the central and state governments to improve the business environment. If states are to effectively compete and set off a virtuous cycle of economic activity, they need to know whether enterprises are successfully taking advantage of the changes they are making to improve the environment. They also need to better understand the relationship of the business environment to growth and job creation.
The World Bank, which popularised the exercise of ranking countries according to the Ease of Doing Business, relies in its surveys on responses from experts, chartered accountants and lawyers. India's Department of Industrial Policy and Promotion (DIPP) likewise bases its rankings of states on the responses by state governments on whether or not they have implemented the DIPP-recommended best practices in different areas. The approach taken by the World Bank largely tells us the story from the viewpoint of experts who closely follow the developments in business environment and that by DIPP from the viewpoint of the implementing agencies.

2.Reports on Business Condition in India
Several reports assess the business environment through interviews with experts or government officials. These capture the de jure processes of compliances and regulations. However, the de jure processes may differ vastly from the de facto reality due to issues of implementation and understanding of systems by user enterprises.
Hallward-Driermeier and Pritchett (2015) compare the World Bank's Doing Business Reports and Enterprise Surveys to illustrate this fact. While the Doing Business reports interview experts on the time taken and costs involved for various business processes, the Enterprise Surveys interview enterprises about their experience and time taken in getting approvals.
The study by Hallward-Driermeier and Pritchett finds that, for comparable questions such as time taken to start a business or to get construction permits, the responses from the Doing Business surveys and the Enterprise Survey are very poorly correlated.
There is a large gap between the de jure and de facto situations. Reports such as the World Bank and DIPP's "Assessment of State Implementation of Business Reforms" capture the de jure processes for regulatory compliance in India. This report takes stock of the de facto reality by asking enterprises about their experiences in using the processes. While the focus is on enterprises, this report also interviews industry associations and experts such as lawyers, chartered accountants, and company secretaries in the larger states.
3. Single Window Facility
In India, single window systems have been introduced in many states in recent years. This system was part of the checklist of 98 reforms agreed upon by state governments under the "Make in India" initiative in 2014. This process mandates that all approvals required by an enterprise to set up a business be routed under one common application window.
Enterprises that began business prior to 2014 would not be in a position to provide information on processes put in place in or after 2014. To ensure that we focus on the responses of enterprises likely to have set up businesses concurrently with or after the single window processes were put in place, we consider responses of enterprises that were set up during or after 2014 in this sub-section. Figure 4.1 and Figure 4.2 (using appropriate weights associated with enterprises) summarise the responses with respect to the use and knowledge of single window systems among enterprises and experts, respectively.
Obstacles in Doing Business in India
The Report has noted several obstacles which have been hampering the smooth development of businesses in India. We compare the situation of young firms and old firms in terms of the severity of obstacles they faced while getting necessary approvals.
The report demonstrates that in all areas of doing business, the share of young firms reporting that they faced no obstacles for getting approvals is nearly the same as the share of old firms reporting that they faced no obstacles. The share of firms reporting that they faced very severe obstacles in getting approvals was the lowest for both young and old firms.
Overall, young enterprises are less likely than their older counterparts to cite most issues as being major or very severe barriers. Environment is the exception.
In particular, young enterprises are 15.6% less likely to report setting up a business to be a major or very severe obstacle compared to old enterprises 21% less likely to report land and construction to be a major or very severe obstacle.
And old enterprises are 14% less likely to report labour to be a major or very severe obstacle compared to old enterprise's 29% less likely to report water and sanitation as being a major or very severe obstacle.

Conclusion
The report points out vast gap between what the enterprises know and what the government officials say they have done to improve procedures relating to various permits and clearances.
It also points that enterprises are often unaware of the single window facilities for clearances and permissions that many states have created in recent years.
For example, among start-ups, which are of recent origin, only 20% report using single window systems for setting up a business. Even among experts, only 41% report having the knowledge of the existence of the facility.