NITI Ayog's report on Business Reforms in India
The NITI Ayog has done a survey and created a report which talks about the present scenario of businesses in India. Here, for the convenience of the students, we have briefed the suggested reforms by the NITI Ayog.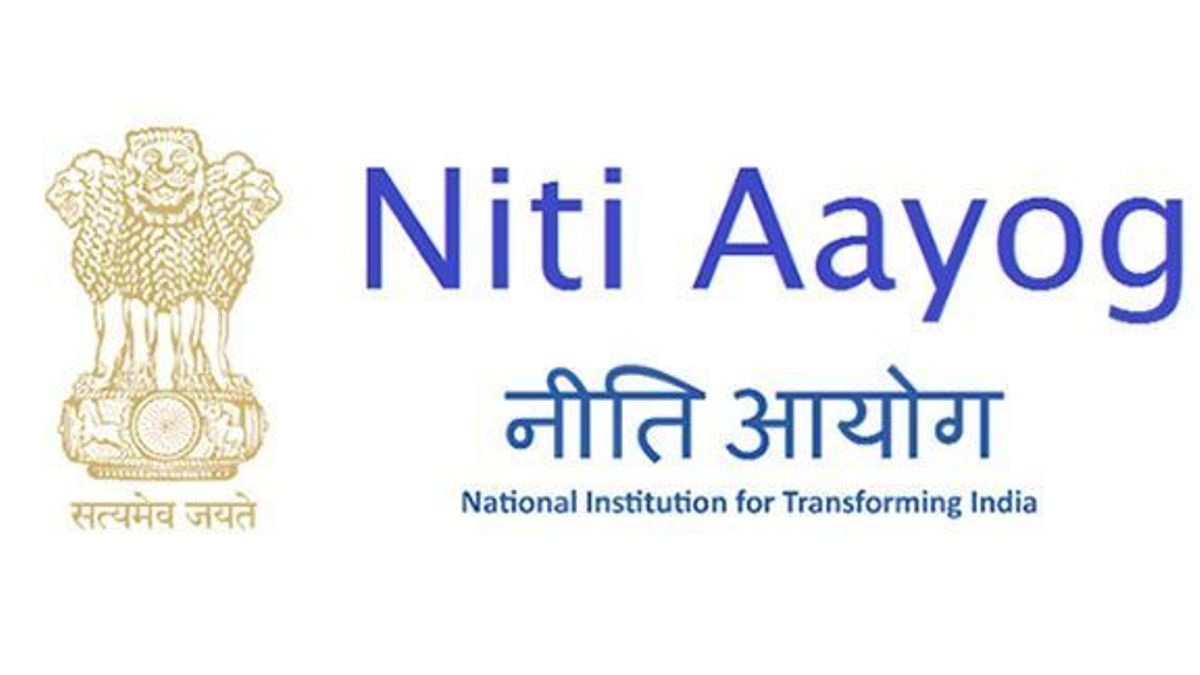 NITI Ayog's report on Business Reforms in India
The NITI Ayog has released a report about the conditions and restrictions on doing business in India. The national-level findings of a survey of more than 3,000 enterprises it conducted to assess the ease of doing business.
The survey questions asked enterprises to report factual information as well as their perceptions with respect to regulatory requirements in areas such as setting up business, environmental and labour regulations and electricity and water shortages.
In this report, the NITI Ayog has suggested many points which are important to reform business conditions in India. The points are elaborated below:
1. Greater Ease of Doing Business is Essential to Faster Growth
In Chapter 8, we have found very strong association between greater ease of doing business and higher rates of growth. We divided the states into those that have experienced faster growth and those that have experienced slower growth during the decade spanning from 2004-05 to 2013-14. We found that fast growing states systematically exhibited fewer delays in the grant of permits and clearances in various areas as also greater flexibility in the implementation of labour and environmental laws. While our analysis does not establish a causal relationship flowing from greater ease of doing business to faster growth, it does strongly suggest that growth and ease of doing business form a virtuous cycle such that one reinforces the other
2. Enterprises Need to be Better Informed About Improvements in the Ease of Doing Business
Our survey findings point to vast gap between what the enterprises know and what the government officials say they have done to improve procedures relating to various permits and clearances. Enterprises are often unaware of the single window facilities for clearances and permissions that many states have created in recent years. For instance, among start-ups, which are of recent origin, only 20% report using single window systems for setting up a business. Even among experts, only 41% report having the knowledge of the existence of the facility. Information dissemination so that enterprises are aware of ways to ease the compliance burden of regulation, such as access to single clearance windows, can yield substantial gains in productivity at relatively low costs.

3. Enhance Flexibility of Labour Laws
Reforming labour laws and achieving greater flexibility in their implementation can greatly help enhance the ease of doing business. Our survey findings greatly reinforce the existing body of research pointing to the need for a more flexible labour market. According to our survey findings, firms in labour-intensive sectors find compliance with labour-related regulations particularly onerous. This fact translates into enterprises avoiding the labour-intensive sectors. A larger number of firms in labour-intensive sectors report that finding skilled workers, hiring contract labour, and firing employees was a major obstacle. Labour-intensive firms also reported significantly higher average time taken for environmental approvals and more days lost due to strikes and lockouts. The fact that enterprises in labour-intensive sectors experience greater difficulty than those in capital-intensive sectors points to the need for further reform in this area. In addition, more flexible labour laws will also allow enterprises to grow larger and reap economies of scale, generating Chapter 10. Recommendations for Future Reforms I 76 productivity improvements, job creation, and higher growth.
4. Accelerate Power Sector Reforms

Facilitating power sector reforms will help ensure that power-intensive enterprises have access to steady and uninterrupted power without undue delays or regulatory burdens. Our study shows that enterprises in high-growth states on average report monthly power shortages that are ten hours less than those reported by low-growth states. Further, enterprises in high-growth states are 60% less likely to report that electricity is a major or very severe obstacle compared to enterprises in low-growth rate states. Our results have also shown that power-intensive enterprises are most likely to be hobbled by access to power issues, and addressing this bottleneck will enhance effi ciency, productivity, and job creation in crucial power-intensive sectors. Action on this aspect is very much under the domain of the states. As India is increasingly achieving a state of surplus power capacities, states have the opportunity to use this to their advantage for lowering the electricity costs and making electricity available faster and more reliably through opening up the electricity distribution sector for competition and improving the regulatory capacity in their states.
5. Facilitate Firm Entry and Exit
We must reduce sclerosis in the structure of industry by encouraging the entry of new enterprises and expediting the timely and least costly exit for sick enterprises, which wish to exit. The research and our survey clearly indicate that greater dynamism in Indian industry, in the form of more churn among existing enterprises, will boost productivity, job creation, and boost economic growth in the medium-to-long term. For instance, our survey shows that younger firms take less time and incur lower costs in regulatory compliance than older firms. They are also to be found preponderantly in high-growth states. This suggests that, other things being equal, an increased pace of "creative destruction" which allows more rapid entry and exit should lead to an increase in productivity. The new bankruptcy code is an important start in improving the exit process; a comparable effort must be made to stimulate entry of new enterprises, which are often deterred from entering at all by the regulatory burden and compliance costs, and therefore do not figure in the survey at all.
6. Level playing field for small and large firms
Although our survey does not show uniformly adverse regulatory environment for large firms (by employees), it does show that in many specific areas, larger firms are at a disadvantage compared to smaller fi rms. While administrative convenience and differences in capacity of firms to adhere to regulations imply that some differences would exist in regulations for larger firms vis-à-vis smaller ones, the regulations that place disproportionately large compliance burden on large firms in particular need to be addressed. The survey has shown that in several instances larger firms perceive greater regulatory obstacles compared to smaller firms despite them likely to have greater capacity to absorb the compliance costs. This state of aff airs discourages smaller firms from growing larger.
7. Improving Access to Finance

The survey shows about half of the enterprises do not borrow from financial institutions , and about a third consider (lack of) access to finance as a major or very severe obstacle for business in the country. There is a large variation in the experiences of enterprises in different states regarding the access to finance. This suggests that enhancing the access to low-cost capital to businesses could be an important vehicle to improve business environment, especially in poorer states such as Bihar. Our survey strongly complements the findings of existing research: there is a significant and robust correlation between a favourable business regulatory environment and greater economic activity. The report clearly demonstrates that faster growing states have, for the most part, a more conducive business climate than slower growing states. These results should provide the impetus to press ahead with the economic reforms agenda.
Conclusion
Our report reinforces the existing evidence supporting the presence of a virtuous circle between a favourable business environment and greater economic activity, higher productivity, and creation of high-wage jobs. Therefore, India needs to reform with alacrity because the ability to do business, create wealth as a consequence, and redistribute in a sensible, well-designed manner remains the best way to give millions of Indians a chance for a better life and to make their way out of poverty.