Palau becomes first country to ban 'reef-toxic' sunscreen
Palau is famous for its marine life and renowned for the best diving destinations.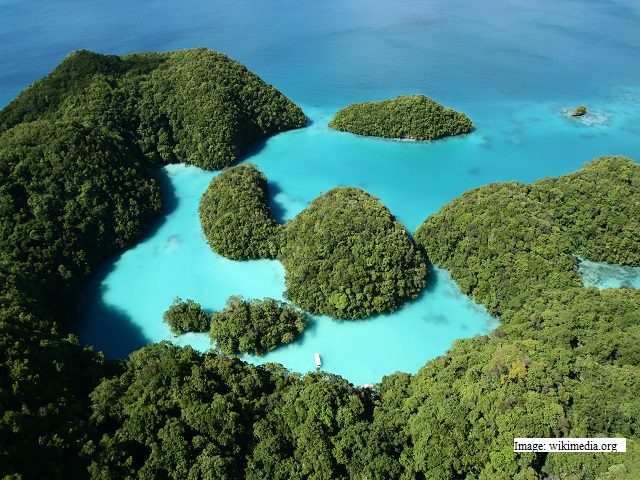 Representative Image
Palau, the western Pacific Ocean country, has become the first country in the world to ban various types of sunscreen to protect coral reefs. The country has announced this step as strict environmental measures. This ban has been imposed on 'reef toxic' or coral toxic sunscreens.
Palau is famous for its marine life and renowned for its best diving destinations. As per the government orders, any reef-toxic sold or imported in Palau will be confiscated and fines will be imposed on the owner.
Key Highlights
• According to the orders, any tourist entering a country with banned sunscreen will have to face fines up to USD 1,000.
• Scientists have found that chemicals contained in sunscreen, which enters the ocean through different means, causes great harm to coral reefs.
• According to the President of Palau, Tommy Esang Remengesau, Jr. this decision has taken on the basis of a report published in 2017 that informed sunscreen products have harmful chemicals for coral reefs.
Also Read | Jalasathi: Odisha CM Naveen Patnaik launches programme to supply safe drinking water
Sunscreen and Coral Reefs
• As per the report published by The Ocean Foundation, about 14,000 tons of sunscreen is absorbed into the oceans every year.
• According to researchers at the University of Queensland in Australia, low concentrations of sunscreen in water can also reduce the growth of young coral.
• Various studies have shown that chemicals in sunscreen can harm coral reefs and also inhibit fish reproduction by interfering with their hormonal system.
• A 2015 study found that the oxybenzone present in sunscreen inhibits coral growth. It was also found toxic to algae living within the coral reefs.
About Palau
• Palau is a part of the Micronesia region with over 500 islands. It is located in the western Pacific Ocean region.
• Its capital is – Babeldaob however, Koros is the former capital of Palau which is also the commercial center of the country.
• It is known for its coral reefs, marine life and clean beaches with diving destinations.
Also Read | Global Climate Risk Index 2020: India fifth most affected country in 2018
Also Read | COP25: UN Climate change conference fails to address key climate issues, all you need to know!