Philippines formally withdraws from International Criminal Court
The withdrawal came a month after ICC announced an investigation into thousands of extrajudicial killings that occurred under President Duterte's campaign against illegal drugs.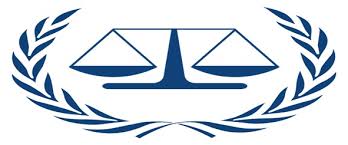 Philippines formally withdraws from International Criminal Court
The Philippines on March 16, 2018 formally submitted the Letter of Withdrawal from the Rome Statute of the International Criminal Court (ICC).

The Letter, dated March 15, 2018, was submitted by Philippine Ambassador to the United Nations Teodoro Locsin Jr. to UN Cabinet Chief Maria Luiza Ribeiro Viotti, a Representative to Secretary General Antonio Guterres.

Letter of Withdrawal

In its letter, the Philippines mentioned its withdrawal from the treaty that established that the ICC was a righteous stand against those who politicise and weaponise human rights.

However, the country assured the UN that the Philippines Government will continue to be guided by the rule of law mentioned in its Constitution and will continue to fight against the crimes despite its withdrawal from the Rome Statute.

What led to the withdrawal?

The move came following the announcement made by President Rodrigo Duterte to withdraw from the ICC.

Duterte was accused before the Court for instigating killings of thousands of drug suspects in his war on drugs. However, it was alleged that this anti-drug campaign was carried out by elements who seek to undermine the government.

Thousands of extrajudicial killings occurred under Duterte's campaign against illegal drugs since July 1, 2016.

Rome Statute

• The Rome Statute, adopted at a diplomatic conference in Rome on July 17, 1998, is the treaty that established the Hague-headquartered ICC.

• The Philippines signed the Rome Statute on December 28, 2000 and ratified and endorsed it in August 2011.

• As per Article 127 of the Rome Statute, a state party may withdraw from the treaty through a written notification, addressed to the UN Secretary-General.

• The withdrawal will take effect a year after the date of receipt of the notification.