RISAT-2BR1 Launch: All you need to know!
RISAT2-BR1 is the second satellite in the RISAT-2B series and is expected to be followed by two more satellites.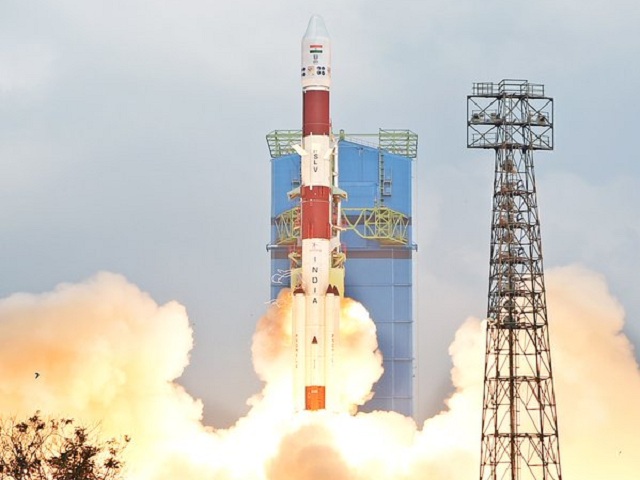 RISAT-2BR1
RISAT-2BR1 Launch: ISRO launched earth observation satellite RISAT-2BR1 along with nine foreign satellites aboard PSLV-C48 from the first launch pad of the Satish Dhawan Space Centre at Sriharikota, Andhra Pradesh on December 11, 2019.
The nine satellites belong to different countries including one each from Japan, Italy and Israel and six from the United States. All nine customer satellites were successfully placed in their designated orbit by the launch vehicle.
RISAT-2BR1 was also successfully placed in its designated orbit by PSLV-C48. RISAT-2BR1 is a remote imaging satellite. With its high-resolution imaging capability, the satellite is expected to be used for disaster management, agriculture and forestry.
RISAT2-BR1
• RISAT2-BR1 is the second satellite in the RISAT-2B series and is expected to be followed by two more satellites.
• The satellite, with a mission life of five years, follows the successful launch of RISAT-2B in May 2019.
• RISAT2-BR1 weighs about 628 kg and it would be used in various fields such as forestry, agriculture and disaster management support.
• The current domestic remote sensing satellite is not equipped to capture images of the earth during cloud cover and hence, India had to rely on the images provided by Canadian satellites to obtain information regarding the same.
• ISRO will be launching the remaining two satellites in the series in the coming days to complete the quartet of the so-called 'spy satellites'.
RISAT-2BR1 will boost India's space-based surveillance, removing its dependence on other countries for key information. With its launch, India has joined a select group of nations that are capable of gathering advance intelligence from outer space.
ISRO's major milestones:
The launch of RISAT-2BR1 marked major milestones for ISRO such as:
1. This was the 50th flight of Polar Satellite Launch Vehicle (PSLV) and the second flight of PSLV-QL.
2. It was also the 75th Launch Vehicle Mission from Satish Dhawan Space Centre in Andhra Pradesh.
Background
RISAT2-BR1 and the nine satellites have been launched as a part of a commercial arrangement with NewSpace India Ltd.
This was ISRO's sixth launch mission in 2019, the last one being the successful launch of Cartosat-3 on November 27, 2019 aboard PSLV-C47.
ISRO plans to launch 13 space missions by March 2020. The space agency is also set to undertake its most ambitious space mission- Gaganyaan, which will be a manned mission to space.
Also read: Cartosat 3 launch: All you need to know about India's earth observation satellite