Things to know about General Elections 2019: FAQs
The Lok Sabha elections 2019 are underway to elect people's representatives for the 17th Lok Sabha. The election results will be declared on May 23, 2019. Have a look at some Frequently Asked Questions about ongoing elections.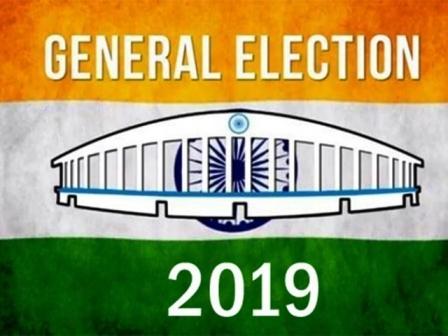 Lok Sabha Elections 2019
The Indian General Elections 2019 are drawing to a close with the final round of voting on May 19, 2019. The 7-phased elections began on April 11, 2019 to elect people's representatives in all Parliamentary constituencies across the country for the 17th Lok Sabha. The election results will be declared on May 23, 2019.

Here is a list of Frequently Asked Questions (FAQs) about the ongoing general elections:

1. When was the Lok Sabha Election schedule announced?

Answer: The schedule of the Lok Sabha Elections 2019 was announced by the Election Commission on March 10, 2019.

2. How many parliamentary constituencies will go to polls in 2019 elections?

Answer: The elections will be held for 543 Parliamentary constituencies across 29 States and 7 Union Territories.

3. In how many phases are the elections being held?

Answer: The elections are being held in seven phases. The voting dates are - April 11, April 18, April 23, April 29, May 6, May 12 and May 19

4. Which all states polled in all seven phases?

Answer: Uttar Pradesh, West Bengal and Bihar saw polling in all the seven phases.

5. Which States went to polls in single phase?

Answer: Telangana, Tamil Nadu, Gujarat, Kerala, Haryana, Delhi, Punjab and Himachal Pradesh held polls in a single phase.

6. Which States went for Assembly Elections along with the Lok Sabha Elections?

Answer: Andhra Pradesh, Odisha, Arunachal Pradesh, and Sikkim held elections to their respective state assemblies along with the Lok Sabha Elections.

7. How many people are eligible to vote in 2019 elections?

Answer: As of 2019, 900 million people, above 18 years of age, are registered as voters with the Election Commission.

8. Which polling station has been declared as the World's highest polling station?

Answer: Tashigang village of Himachal Pradesh is the highest polling station in the world. Tashigang is located at an altitude of 15,256 feet. It is located in the Spiti valley and is within 30 kilometres from the India-China border.

9. From which constituency is PM Modi contesting the Lok Sabha elections 2019?

Answer: Prime Minister Narendra Modi is contesting from Varanasi constituency of Uttar Pradesh for Lok Sabha polls 2019.

10. Which is the second seat that Congress President Rahul Gandhi is contesting from?

Answer: Rahul Gandhi is contesting Lok Sabha election from two seats - 'Amethi' constituency of Uttar Pradesh and Wayanad constituency of Kerala.