Union Cabinet approves amendment in National Council for Teacher Education Act, 1993
The NCTE Act, 1993 came into force on 1 July 1995 and is applicable throughout the country, except the State of Jammu and Kashmir. The main objective of the Act is to provide for the establishment of a NCTE to achieve planned and coordinated development of the teacher education system.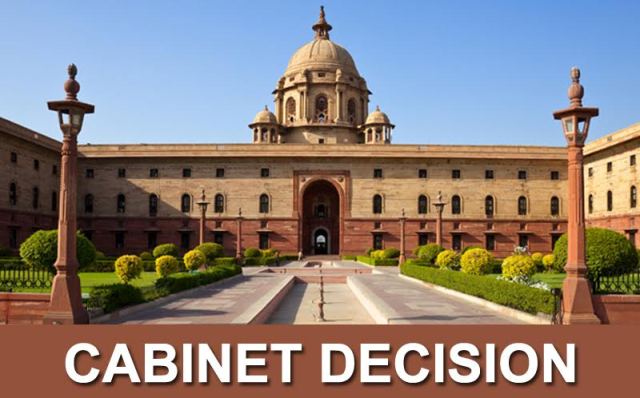 Union Cabinet Decisions
The Union Cabinet on 1 November 2017 approved the introduction of a Bill in Parliament to amend the National Council for Teacher Education (NCTE) Act, 1993.

The National Council for Teacher Education (Amendment) Act, 2017 seeks to grant retrospective recognition to the Central and State Institutions and Universities that conduct teacher education courses without NCTE permission recognition till the academic year 2017-2018.

Provisions of the amendment Act
• The retrospective recognition will be a onetime measure to ensure that the future of the students, passed out or enrolled in these institutions, is not at risk.
• It will make students studying in these Institutions and Universities or already passed out, eligible for employment as a teacher.
• All institutions running Teacher Education Courses such as B.Ed. and D.El.Ed. need to obtain recognition from the National Council for Teacher Education under section 14 of the NCTE Act.
• Further, the courses of such recognised Institutions and Universities have to be permitted under section 15 of the NCTE Act.
National Council for Teacher Education (NCTE) Act, 1993
• The NCTE Act, 1993 came into force on 1 July 1995 and is applicable throughout the country, except the State of Jammu and Kashmir.
• The main objective of the Act is to provide for the establishment of a NCTE to achieve planned and coordinated development of the teacher education system.
• In order to achieve the objectives of the Act, separate provisions have been made in the Act for recognising teacher education courses and to lay down guidelines for compliance by recognized Institutions/Universities.

Source: PIB