United States designates China a 'Currency Manipulator'
The United States had designated China as a currency manipulator in the year 1994.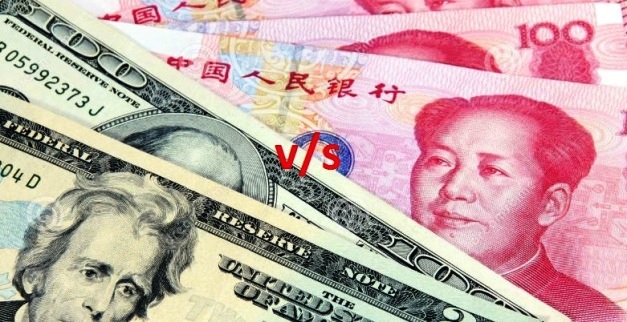 Representative Image

The latest move by the United State can escalate tense trade relations between China and the US because Donald Trump's administration labelled China as 'currency manipulator' for the first time since 1994. US Secretary Steven Mnuchin, under the leadership of President Donald Trump, has determined that China is a 'Currency Manipulator'.
US government has described in a statement that China has a long history of facilitating an undervalued currency through protracted, big-scale interference in the foreign exchange market. Steven Mnuchin will talk to the IMF to eliminate the unfair competitive advantage created by China's latest actions.
Key Points
• The United States designate China as a currency manipulator after China allowed its yuan to weaken past the key seven-per-dollar level for the first time in more than a decade.
• The Chinese government later announced that it would stop buying US agricultural products, inflaming a yearlong trade war with the United States.
• This sharp 1.4% drop in the Yuan comes few days after when US President Donald Trump stunned financial markets by vowing to impose 10% tariffs on the remaining USD 300 billion of Chinese imports from Sept. 1.
• US treasury department said in a statement that Chinese authorities had ample control over the Yuan exchange rate.
• With this move of China, the dollar breaks down and bolstered the price of gold.
What is Currency Manipulator?
"Currency manipulator" is a term which is generally used by United States Department of the Treasury to designate countries that engage in a certain degree of currency intervention. Currency intervention is basically a monetary policy operation when a government or central bank buy or sell foreign currency in exchange for their own domestic currency.
Background
It was not for the first time when the US government designated China a currency manipulator. In the year 1988, the US Treasury had designated Taiwan and South Korea as currency manipulators. It was the year when Congress enacted the currency review law. After that, China was the last country to get the currency manipulator designation in 1994.