What is Inner Line Permit: President Kovind signs order to extend ILP regime to Manipur
President Ram Nath Kovind has signed an order to extend Inner Line Permit (ILP) to Manipur.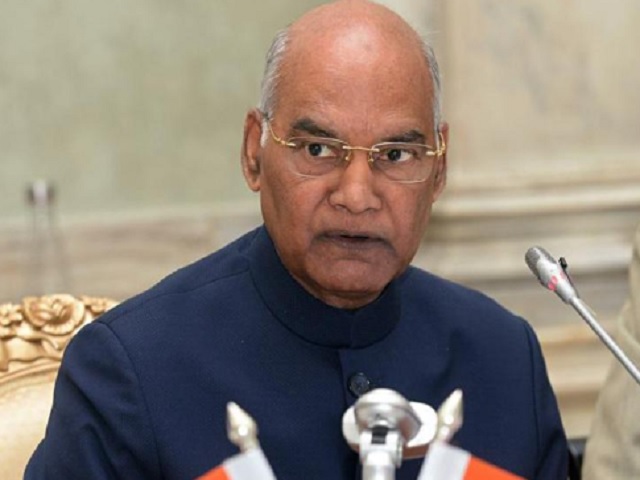 Representative Image
Inner Line Permit (ILP): The President of India Ram Nath Kovind has signed Citizen Amendment Bill 2019 (CAB). Now, it has become law but north-eastern states are protesting against this bill. Union Home Minister Amit Shah made it clear that this bill will not be applicable in Arunachal Pradesh, Mizoram, Nagaland, Tripura (about 70%) and almost entire Meghalaya because of Inner Line Permit in these states.
President Ram Nath Kovind signed an order to extend Inner Line Permit (ILP) to Manipur on December 12. In Assam, the Bodo, Karbi, and Dimasa areas fall under the Sixth Schedule of the Constitution, so this law will not apply there too.
What is Inner Line Permit (ILP)?
• The Inner Line Permit is a document that allows an Indian citizen to go or live in a protected state under the ILP system for a specific period of time.
• The Inner Line Permit is currently applicable in four northeastern states - Arunachal Pradesh, Nagaland, Manipur, and Mizoram. It is important to get an ILP to travel to these states.
• It has a fixed duration; outside citizens cannot live in these states after that period.
• The concept of an inner line permit was formulated during the British Government. An inner line permit is a travel document issued under the Eastern Frontier Regulations in 1873.
• Actually, the purpose of the British government was to protect their business interests by preventing Indians from doing business in these areas.
• The Government of India changed it in the year 1950. After independence, this rule was changed to a protective system to protect the local population from attacks of mass exodus.
• Now, those people need a permit who are not 'natives' in these states despite they are long-term residents. Such people have to renew their permits every six months.
Who Issues ILP?
The concerned state issues ILP. It can be obtained by applying online or directly from the government office. The ILP card indicates travel dates and also specifies the specific areas in the state that an ILP holder can travel.
ILP and CAB
Those states fall under ILP will not affect by Citizen Amendment Bill (CAB). The beneficiaries will become Indian citizens under the citizenship amendment bill but they will not be able to settle in these four states. Arunachal Pradesh and Nagaland are not much affected by illegal migrants. However, Mizoram shares its border with Bangladesh. The most affected states with illegal migration are – Assam, Tripura and Meghalaya.