International Day of Yoga 2019: Here is list of sages who promoted Yoga through ages
International Yoga Day 2019 will be celebrated on June 21. Main event of this day will be celebrated at Ranchi where PM Modi will also participate. This day is celebrated to raise global awareness about the benefits of the Yoga.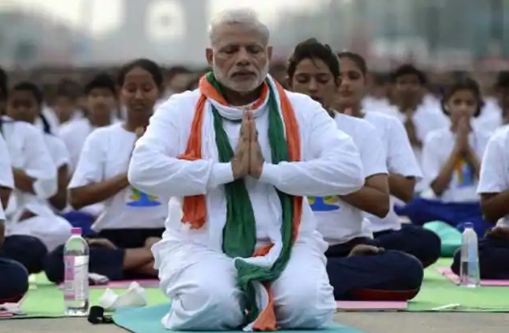 File Photo
International Day of Yoga 2019: Ranchi will host main event for International Day of Yoga 2019, Prime Minister Narendra Modi will perform Yoga along with 18,000 participants. This year's World Yoga Day will be observed at Prabhat Tara Ground at Ranchi.
Several events will be held around the World on this day. For example, in Abu Dhabi, the Yoga Day event will be held at Umm Al Emarat Park at 7 p.m. Similar events will be held in Sharjah and Ajman.
International Yoga Day 2019 Theme
The fifth annual International Day of Yoga will be celebrated at the United Nations on Thursday, 20 June 2019, with "Yoga with Gurus," followed by a panel discussion on 21 June.
Apart from all these preparations for this year's celebration it is also important to know the root of Yoga in India. Here is a list of Yoga Gurus who have contributed in promotion of yoga, an art or spiritual practice of India, across the world since ages. Some Yogaacharyas or Yoga gurus are
Maharishi Patanjali

Maharishi Patanjali, referred as the 'father of Yoga', is a person who compiled 195 Yoga Sutras. With time, these Yoga Sutras called as Bhasya become the foundation of Yoga philosophy.
The core essence of Patanjali thought is eightfold path of Yoga (Ashtanga Yoga) that focused upon healthy living through Yoga. The prominent defender of Patanjali Yoga sutras in the present time was B.K. S. Iyengar.
Sri Aurobindo

Sri Aurobindo Ghose, a great yogi, philosopher and poet, was one of the brilliant prolific spiritual personalities of India. He penned down about 68 books on different domains of spirituality, some of them were related to Yoga like The Life Divine and Synthesis of Yoga.
The Life Divine focuses upon theoretical aspects of Yoga, while 'Synthesis of Yoga' throws light on practical facets of Yoga.
Swami Vivekanand

Swami Vivekananda, a great socio-spiritual leader and an exponent of Yoga, was a social reformer of India. His lectures and discussion across the world contributed in uplifting Yoga in the western world.
Through his lectures, he stressed that how negative thoughts that arises out of physiological, psychological, emotional reasons can be balanced through Yoga.
His philosophical work's on Yoga includes Karma Yoga, Raja Yoga, Bhakti Yoga and Jnana Yoga.
Born Narendranath Datta, Vivekananda was an Indian Hindu monk and a chief disciple of the 19th-century Indian mystic Ramakrishna.
He was a key figure in the introduction of the Indian philosophies of Vedanta and Yoga to the Western world and is credited with raising interfaith awareness, bringing Hinduism to the status of a major world religion during the late 19th century.
Bellur Krishnamachar Sundararaja Iyengar

BKS Ayenger, a founder of the style of yoga known as "Iyengar Yoga", was considered one of the foremost yoga teachers in the world. He was one of the earliest students of Tirumalai Krishnamacharya, who is often referred to as "the father of modern yoga".
Besides being a prolific Yoga teacher, Iyenger has authored several books on Yoga practice and philosophy like Light on Pranayama, Light on Yoga, Light on the Yoga Sutras of Patanjali and Light on Life.
World-renowned yoga guru B K S Iyengar died
For his contribution, Iyengar was awarded with several awards including the Padma Shri (1991), the Padma Bhushan (2002) and the Padma Vibhushan (2014). In 2004, Iyengar was named one of the 100 most influential people in the world by Time magazine.
Swami Ramdev

Swami Ramdev also famous as Baba Ramdev is one of those Yoga Gurus of the modern-era who popularized yoga among common people both nationally and internationally. He has specialisation in different forms of pranayama (like Bhastrika Pranayama, Kapalbhati, Bahaya, Anulom-Vilom, Bhramri among others) and enables to cure many diseases and ailments including weight loss and lifestyle related disorders. His Pranayama modules are quite popular as yoga for weight loss. He is one of those, who influenced the Yoga programme on television.
Discovery to launch its first Hindi general entertainment channel in India
Ramdev, the founder of the Patanjali Group of institutions, is mainly known for his work in ayurveda. He makes several medicines and products related to Ayurveda.
In 2006, he was invited by Kofi Annan to deliver a lecture on poverty alleviation at a United Nations conference. He has delivered lectures on Yoga in different countries like Britain, the US and Japan.
Sri Sri Ravi Shankar

Ravi Shankar is a spiritual leader from India and founder of the Art of Living Foundation, which aims to relieve individual stress, societal problems, and violence.
Frequently referred as "Sri Sri" (honorific) or as Guruji or Gurudev, Ravi Shankar has helped in popularizing or promoting Yoga across the world. He has authored a book on Yoga titled Patanjali Yoga Sutras.
For his service, he has received highest awards of several countries including India, Peru, Colombia, and Paraguay. In January 2016, he was awarded the "Padma Vibhushan" by the Government of India.
Ahmedabad to host a mega-event to celebrate International Yoga Day