H-1B Visa: Process & Interview Questions
The H-1B Visa is a non immigrant Visa given by the USA government to foreign workers. The duration of H-1B is three years, extendable to six years. As per US Immigration Act, 1990;there are 65,000 foreign nationals can get H-1B visa each fiscal year. In addition to 20000 H-1Bs are available to those foreign students who have completed master's or higher degree from U.S. universities.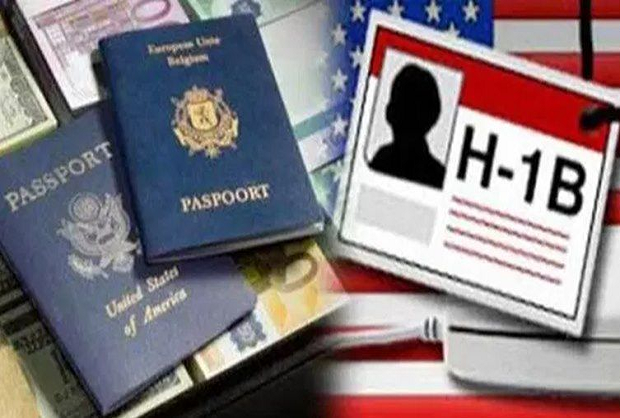 H1B Visa
H-1B Visa permits the American companies to provide temporary employment opportunities to immigrants in various professions.
The U.S. Citizenship and Immigration Service (USCIS) issues a total of 85,000 such visas — 65,000 for those applicants who have a bachelor degree or equivalent, and 20,000 for possesor of master's degree or higher education from American Universities.
Indians are the main beneficiries of this visa. This visa is granted for up to 3 years with the option to extend it to a maximum of 6 years.
There are select cases in which you may be granted a stay longer than 6 years. This is usually in conjunction with a pending I-140 petition so that you can maintain your status.
H-1B Visa Fees 2019-20
A bill passed in 2016 had increases the H-1B Visa fee 2019-20 by $4,000 by the U.S. Senate. These fees took effect on April 1st, 2017
a. Base Filing Fee: $460
b. USCIS Anti-Fraud Fee: $500
c. ACWIA Education and Training Fee: $750 for employers with less than 25
d. employees and $1500 for employers with greater than 25 employees
e. Public Law 114-113 Fee: $4,000
f. Premium Processing (optional): $1,410
g. Attorney fee: Attorney Fee: $2100 (does not include RFE responses, if applicable)
H-1B Visa is a kind of non immigrant Visa provided for immigration to United States of America under the Section 101 (15) of the Immigration and Nationality Act of the USA. USA has made a partcular process to grant H1B visa applicants so that only efficient individuals can get this visa.

Following questions and answers are usually asked while an applicant is interviewed for H-1B Visa.
1. If your manager throws you out of the job, what will you do?
2. Why your project can not be completed from your native country?
3. While in America, will you be working for a single company or for different companies?
4. What are your plans to return to India after work?
5. How your company is going to be benefitted if you get this visa?
6. Whether there are any relatives or known people of you in America?
7. Have you checked that your company is trustworthy?
8. Can I see your bank statement?
9. Why did you choose United States of America only?
10. What is special in America which you do not find in India?
What is 457 Visa and how will it affect the Indians
American employers can choose applicants for H-1B Visa in two ways:-
1. Normal procedure for H-1B Visa
2. Premium Procedure for H-1B Visa
The major difference between the two procedures is that the Premium procedure is faster as compared to the normal procedure though an extra fee of about $1225 is charged for premium visa application. Although the normal procedure to obtain an H-1B visa is cost efficient but it's a lengthy procedure.
No time limit has been declared by the United States Citizenship and Immigration Services (USCIS) in case of normal visa and it can take from one month to six months.
Following steps are involved in the Visa procedure:-


Image source:H1B wiki
1. Sponsoring company will make the application & further approval for the H-1B Visa. A Sponsoring company can be an individual, a partnership or a firm. The application for this Visa is related to Service.
If you are fired from your job or get transferred, the new employer will have to provide a New H-1B Visa. This Visa is valid for jobs only.
2. 'Prevalent wage' and offered real wage should be compared. H-1B Sponsoring company should have to pay more than the total of these two amounts. Prevalent wage is decided by the State Employment Security Agency on the basis of roles & responsibilities, skills and experience. Real wage is decided on the basis of wage offered to other workers working in the same conditions.
3. Application for Employment Certificate:-Through this procedure, information regarding the H-1B Visa sponsoring company is obtained.
4. When the employment certificate is accepted by the authorities, a copy of this is returned to the H-1B visa sponsoring company.
5. The sponsoring company has to give information about getting the visa approval to the group dealings representatives within ten days of approval.
6. Petition Approval:-After this, USCIS gives approval for the H-1B visa within stipulated time frame.
International Airports of India