International Women's Day 2023: Women Who were the 'Firsts' in their Field in 2022
International Women's Day 2023: The day is celebrated globally on the 8th of March. This year's theme is "DigitAll: Innovation and Technology for gender equality." To celebrate women all across the globe, let's take a look at women who were the firsts in their field in 2022.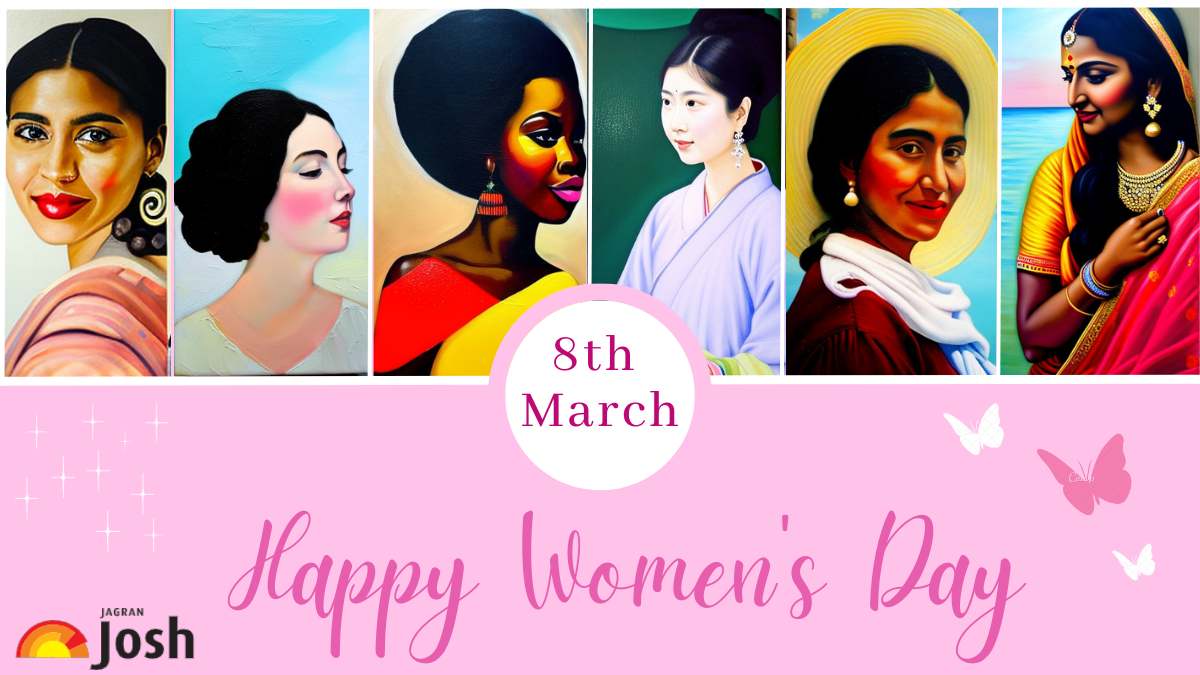 List of Women who were the 'Firsts' in their Field in 2022
International Women's Day (IWD) is a global celebration of women's social, economic, cultural, and political achievements. Observed annually on March 8th, it is a day to recognize the strides that women have made towards gender equality, as well as to highlight the ongoing challenges that women continue to face around the world. The theme for International Women's Day 2023 is "DigitALL: Technology and Innovation for Gender Equality." The campaign theme of IWD 2023 is #EmbraceEquity.
"Empowering women is not just a goal, it's a necessity."
Let's celebrate the achievements of women and work towards creating a world where every woman can thrive
.
.
.#NariShakti#InternationalWomensDay2023 #AmritMahotsav pic.twitter.com/O3xVIb8vXY

— Ministry of WCD (@MinistryWCD) March 7, 2023
To commemorate and celebrate the occasion, let's look at the women who were the first in their field in 2022.
List of Women who were the 'Firsts' in their Field in 2022
1. Dina Boluarte: 1st female President of Peru
After the former President of Peru, Pedro Castillo was impeached and detained by the police, Dina Boluarte took command of the helm. She is the first Female President of Peru. Before becoming the President of the South American nation, she was the Vice-President.
2. Claudine Gay: 1st Black President of Harvard University
Claudine Gay was announced as Harvard's 30th president earlier this month, making her the first black president of the university. She is also the second woman to be president of an Ivy League institution. Gay's role as president begins July 1st, 2023, replacing Lawrence Bacow in his role. She is currently a dean at the university and a democracy scholar.
3. Ariana DeBose: 1st Afro-Latino and Queer woman of color to win an Oscar
Ariana DeBose, who played the role of Anita in Steven Spielberg's latest remake of West Side Story, won an Academy Award for the part. She won an Oscar for Best Supporting Actress in 2022 and with that, became the first Afro-Latino and queer woman of color to win the prestigious award.
International Women's Day Speech In English For All Kinds of Students
4. Ketanji Brown Jackson: 1st Black woman to serve on the United States Supreme Court
In February 2022, Kentanji Brown Jackson replaced Justice Stephen Breyer. Jackson is the first Black woman in history to serve on the United States Supreme Court. She was appointed by the current President of the US, Joe Biden. Prior to this, she worked at the US Court of Appeals.
5. Captain Zoya Agarwal: 1st Indian female pilot to fly over the North Pole
Captain Zoya Agarwal, a senior Air India pilot, set a record in 2022 when she flew over the North Pole at a record-breaking distance of more than 16,000 kilometers. She commandeered an all-female crew of Air India and covered the world's longest air route, which stretches from San Francisco to Bengaluru. Agarwal says that she is the first human being to have cemented a spot at the San Francisco Aviation Luis A Turpen Aviation museum (SFO Aviation museum).
READ | 10 Powerful and Greatest Women in Indian History
These women have fought through all odds and cemented their names in history. Though the list is short, the work done by these exemplary women is extensive. Happy International Women's Day to all!