International Women's Day 2023 Theme - DigitALL: Innovation and Technology for Gender Equality
International Women's Day 2023: March 8th is International Women's Day, a day dedicated to honouring the social, economic, cultural, and political accomplishments of women. This year the event will be marked on the theme DigitALL: Innovation and Technology for Gender Equality.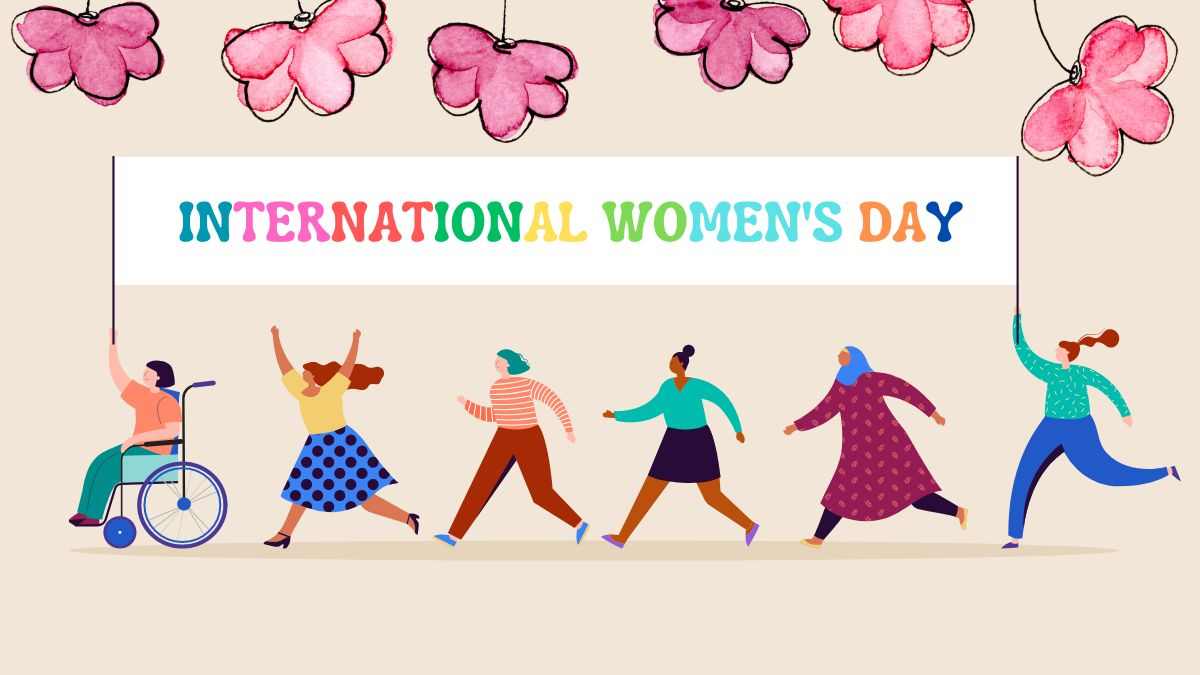 International Women's Day Theme 2023
International Women's Day 2023: International Women's Day is observed on March, 8 globally. The theme for International Women's Day 2023, "DigitALL: Innovation and technology for gender equality" is aligned with the priority theme for the upcoming 67th Session of the Commission on the Status of Women (CSW-67), "Innovation and technological change, and education in the digital age for achieving gender equality and the empowerment of all women and girls". And with this IWD 2023 will explore the impact of the digital gender gap on widening economic and social inequalities.
"Empowering women is not just a goal, it's a necessity."
Let's celebrate the achievements of women and work towards creating a world where every woman can thrive
.
.
.#NariShakti#InternationalWomensDay2023 #AmritMahotsav pic.twitter.com/O3xVIb8vXY

— Ministry of WCD (@MinistryWCD) March 7, 2023
⏰ SET YOUR ALARM ⏰#InternationalWomensDay is almost here!

Join us for the @UN Observance of #IWD2023!

⏰Wednesday 8 March from 10 AM EST
👇Livestream: https://t.co/Hbb03KHTUP

— UN Women (@UN_Women) March 7, 2023
What are the objectives of the IWD 2023 theme?
The potential for innovations that meet women's needs and advance gender equality is increased when women and other marginalized groups are involved in the development of technology. Contrarily, their exclusion has significant financial consequences. According to the UN Women's Gender Snapshot 2022 report, the absence of women from the digital world has reduced the gross domestic product of low- and middle-income countries by $1 trillion over the past ten years. If nothing is done, this loss will increase to $1.5 trillion by 2025.
Therefore, the IWD 2023 theme will highlight the significance of protecting women's and girls' rights in digital spaces and addressing online and ICT-facilitated gender-based violence under the theme DigitALL: Innovation and Technology for Gender Equality.
Devyani Jaipuria, Chairperson Dharav High School, Pro- Vice Chairperson- DPS International Gurugram, DPS 45 & DPS Jaipur says, " As an entrepreneur, I faced challenges that were not typical. Initially, my primary challenges were related to hiring the right people, selecting the best leaders, and training my team for growth. However, my mentor's wise strategic involvement enabled me to quickly resolve several of these challenges. In my opinion, confidence, awareness, and staying ahead of the game are key to succeeding in entrepreneurship.
Finding the right balance between my family and career was a significant hurdle in my journey. Nevertheless, with the support and determination of my family, I overcame these difficulties and focused my efforts in the right direction. As a woman entrepreneur, I believe that taking a stand and being vocal can bring about change over time.
My message to all women out there is to listen to your heart. We often have the desire to pursue our dreams, but fear holds us back. Even if we take the first step, continuing to take the second and third steps can be challenging. It is essential to keep listening to your heart and pursuing your goals, no matter what obstacles you face. The ultimate goal should be to create a business that adds value to society, brings about necessary changes, solves problems, and creates a supportive ecosystem for all women entrepreneurs."
International Women's Day Speech In English For All Kinds of Students
Also, another business leader CEO and Founder of Fixderma Shaily Mehrotra says, "Setting up a business is never easy. Apart from the effective allocation of resources, vision, and mission, it always requires undivided attention and dedication. One of the key factors of success which is also a key challenge I have come across as an entrepreneur is to find the right people to form the right team. The market is full of talented workforce but finding the right fit with the right attitude and approach is a challenge.
Being an entrepreneur also requires the practice of delegation of responsibility. One might try to look at every aspect but this is not humanly efficient and productive. Therefore, my advice to women entrepreneurs is to delegate the right set of responsibilities with apt resources and focus your attention strategically on decision-making areas instead of just operations. Multitasking is always our strength but it is always good to share responsibilities with your team."
International Women's Day 2023: 10 Powerful and Greatest Women in Indian History
What are the goals of the IWD 2023 theme?
This year's International Women's Day celebration at the UN will honour and celebrate the women and girls who are leading the charge for the development of transformative technology and digital education. Some other goals set to cater to the International Women's Day 2023 theme are:
The awareness of women and girls about their rights and civic engagement can be raised by using a gender-responsive approach to innovation, technology, and digital education.

To reduce the growing disparities between men and women in terms of access to and proficiency with digital technologies, with women falling behind as a result of this digital gender gap.

Digital technology advancements present enormous opportunities for tackling humanitarian and development issues and achieving the Sustainable Development Goals set forth in the 2030 Agenda.
As a sustainable future is dependent on the development of inclusive and transformative technology as well as digital education.
Also Check the International Women's Day 2023 Slogans, Quotes, Messages & More
An important event with the theme "DigitALL: Innovation and technology for gender equality" will be held to honor the United Nations observance of International Women's Day. The celebration will include a high-level panel discussion and musical performances that will bring together technologists, innovators, business owners, and advocates for gender equality to highlight the role that all stakeholders play in enhancing access to digital tools.
Source: unwomen.org
FAQ
Who decides International Women's Day 2023 Theme?
The theme for International Women's Day is usually decided by United Nations Women's Organisation.
What is the theme of International Women's Day in 2023?
International Women's Day 2023: "DigitALL: Innovation and technology for gender equality"