Complete list of Scientific Instruments, Uses and Inventors
Scientific instruments are the devices used to measure position, temperature, pressure, direction, speed etc. Various scientific instruments are used for different purposes. So, here we are providing list of important scientific instruments, uses and inventors which will be helpful in the preparation of various competitive examinations.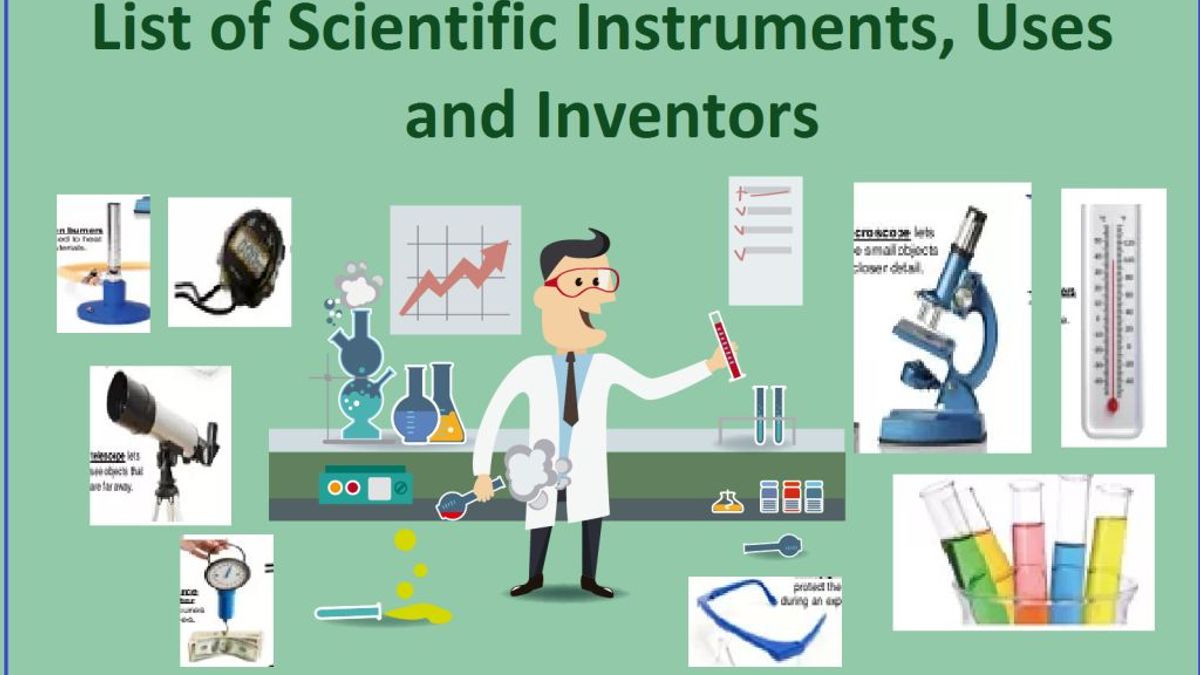 List of Scientific Instruments, Uses and Inventors
Scientific instruments are devices used for scientific purposes that are for indicating, measuring and recording physical quantities. They are used for both natural phenomena and theoretical research. Let us tell you that instruments in the digital era mainly depends upon the integration with computers to improve and simplify control and extend instrumental functions, conditions, adjusting parameters, data sampling, etc. Here we are giving list of various scientific instruments, their uses and name of the inventors which will be helpful in several competitive examination preparations.
List of Scientific Instruments, Uses and Inventors
Scientific Instrument

Inventor

Uses

Accumulator

Waldemar Jungner

Used to store electrical energy

Altimeter

Louis Paul Cailletet

Used in aircrafts for measuring altitudes.

Ammeter

Friedrich Drexler

Measures strength of electric current in amperes.

Anemometer

Leon Battista Alberti

Measures force and velocity of wind

Audiometer

Georg von Bekesy

Measures intensity of sound that is it measures how well a person hears.

Accelerometer

George Atwood

It is an electromechanical device used to measure acceleration forces.

Barometer

Evangelista Torricelli

Used to measure atmospheric pressure and conditions

Barograph

Lucien Vidi

Used for continuous recording of atmospheric pressure

Binocular

J. P. Lemiere

Used to view/see distant objects

Bolometer

Samuel Langley

Used to measure heat radiation

Carburettor

Samuel Morey in 1826

Enrico Bernardi in 1882

Used in an internal combustion engine for charging air with petrol vapour

Calliper

Pierre Vernier

Used to measure diameters of thin wire or cylinder

Cardiogram

Willem Einthoven

Used to trace the movements of the heart, recorded on a cardiograph

Colorimeter

Jules Duboscq

Is an instrument used to compare intensities of colour

Cinematograph

Louis Lumiere and his brother Auguste Lumiere

An instrument used for projecting pictures on the screen and to enlarge image of photograph

Crescograph

Sir Jagadish Chandra Bose

Used to record the movement of the tip of a plant

Cryometer

-

Used to measure very low temperatures of objects

Dynamo

Michael Faraday

Converts mechanical energy into electrical energy

Dynamometer

Edme Regnier

Measures force, torque and power

Endoscope

-

Used to examine internal parts of the body

Electrometer

William Snow Harris

Used for measuring electrical potential differences

Fathometer

Herbert Grove Dorsey

Used to measure depth of the ocean

Galvanometer

Johann Schweigger

Used to reproduce the recorded sound
So, these are the major scientific instruments with their uses and inventors name.
World Wide Web: Invention, History and Uses