World Braille Day 2023: Date, Theme, History, Significance, Facts & More
World Braille Day is celebrated on January 4 acknowledges that those with visual impairments deserve the same standard of human rights as everyone else.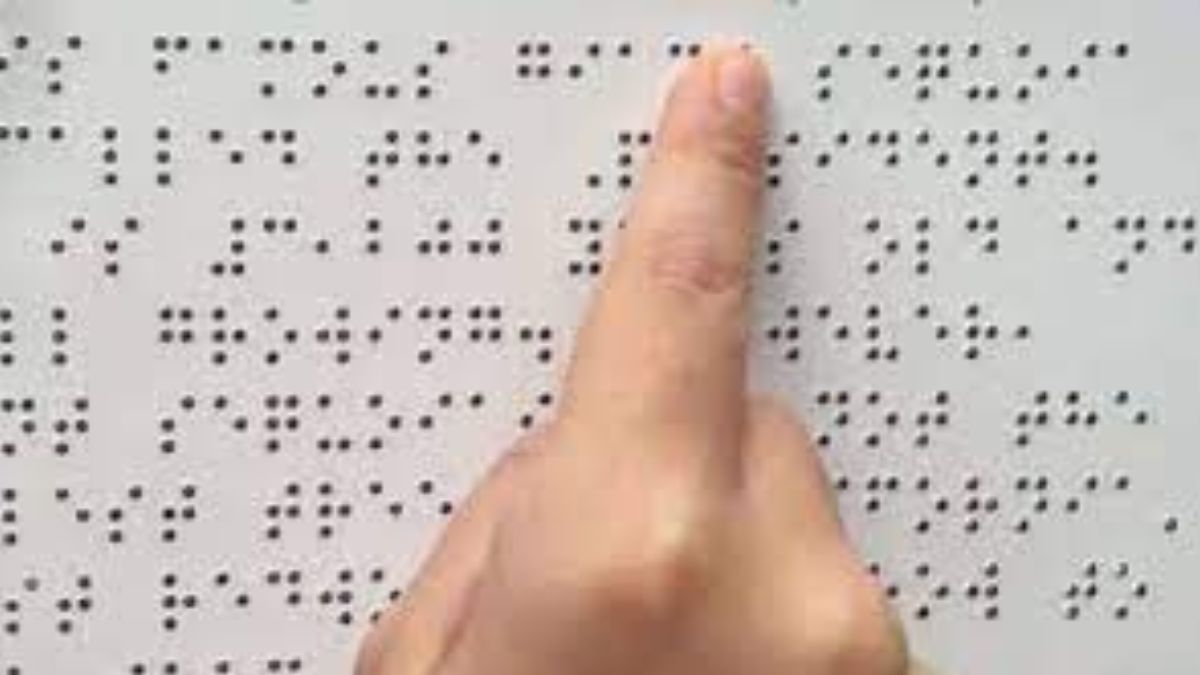 World Braille Day 2023
World Braille Day 2023: In remembrance of the birth of Louis Braille, the inventor of Braille, January 4 is marked as World Braille Day. The day also recognizes that people with visual impairments should have the same access to human rights as everyone else.
Braille is an essential means of communication for blind & partially-sighted people - and can help achieve the #GlobalGoals.

Wednesday is #WorldBrailleDay: https://t.co/ic3foNhQjd pic.twitter.com/B0ijbkfNTd

— United Nations (@UN) January 3, 2023
What is a Braille System?
Each letter of the alphabet and each number are represented by six dots in the tactile writing system known as Braille. Additionally, the dots stand for mathematical, scientific, and musical symbols. People who are blind or partially sighted can read and write using this system. They are able to read books with the visual font using Braille.
All about World Introvert Day 2023
World Braille Day 2023: History
January 4, 2023, is designated as World Braille Day to promote understanding of the importance of Braille as a form of communication and the full realization of human rights for those who are partially sighted or blind. The UN General Assembly proclaimed January 4 to be World Braille Day in November 2018. The following year, the first-ever World Braille Day was commemorated and recognized as a global holiday.
The UNGA chose the day for the celebration in a proclamation, which also happens to be Louis Braille's birthday. When Louis Braille was a young child, he accidentally stabbed himself in the eye with his father's awl, which caused him to lose his vision. He spent time at the Royal Institute for Blind Youth in France starting at the age of 10, where he developed and perfected the raised-dot system that eventually became known as Braille. Unfortunately, Braille was unable to witness the usefulness of his creation. Two years before the Royal Institute started teaching Braille, in 1852, he passed away.
World Braille Day 2023: Significance
Braille has gradually gained acceptance as the primarily written information format for blind people throughout the world. The purpose of the day is to promote understanding of the value of Braille as a communication tool and the full realization of human rights for those who are blind or partially sighted.
According to a World Health Organization report, visually impaired people have higher rates of poverty and endure lifetime inequality. According to reports, the issue has become more serious since the pandemic.
Check other important days and dates in January 2023
World Braille Day 2023: Interesting facts
Developed in 1819 by the French army, soldiers used Braille to communicate at night without speaking or using candles.

In 1999, NASA's Deep Space 1 flew past an asteroid on its way to photograph Borrelly's Comet and named it '9969 Braille' in acknowledgment of Louis Braille.

Braille is an alphabet that can be used to write almost any language and versions are available in Arabic, Chinese, Hebrew, Spanish, and more.

Uncontracted Braille spells out every word, whereas contracted Braille is a shorthand version that abbreviates familiar words.

There's a unique version of Braille specifically for mathematics and science, called the Nemeth Code.

Family classics, such as Uno, Monopoly, and LEGO are available in Braille versions.

An annual competition for students who are blind, the Braille Institute hosts more than 1,400 students from the U.S. and Canada to test their braille skills.

While a sighted person can read 300 words per minute, some fast braille readers can whip through a book at a speed of 400 words per minute.
World Braille Day offers a chance to promote conversations about the Rights of Persons with Disabilities Act, and the prevention, identification, and treatment of eye disease. The challenges that blind and partially sighted people face on a daily basis are also highlighted by World Braille Day. Braille Day also draws attention to the disregard for blind people by the authorities.
FAQ
How many dots are in braille?
There are 63 dot patterns or characters are in Braille system.
Who invented Braille?
LOUIS BRAILLE, a blind french educator.
Which day is celebrated as Braille Day?
World Braille Day is an international day on 4 January
Why is World Braille Day celebrated on January 4?
January 4 every year is internationally observed as World Braille Day to commemorate the birthday of French educator Louis Braille.