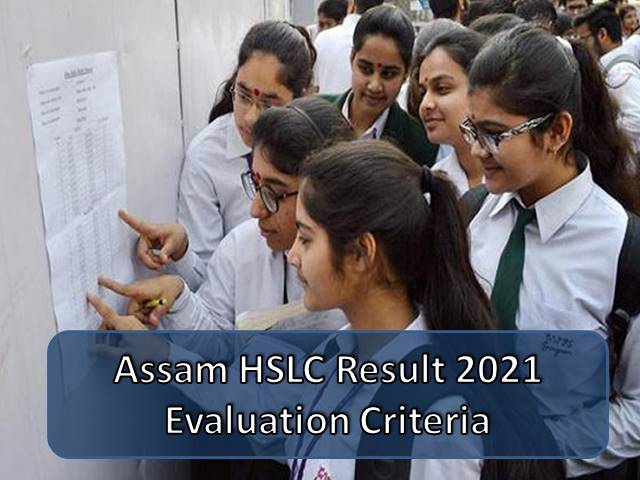 SEBA HSLC Result 2021 Update: With the Assam HSLC Result 2021 Evaluation Criteria being announced yesterday, a lot of pending questions and concerns of Class 10 students have been answered. Following the release of the assessment policy, the Board of Secondary Education, Assam (SEBA) also confirmed that for 2021 session it will not release any merit list of announce distinction for Class 10 students as part of the Assam HSLC Results 2021. In an official statement issued yesterday, the state government noted that the list of distinction, star and merit list of the first 10 positions will not be released this year as the results are being declared without holding of the Board Exams due to the health emergency of COVID-19 pandemic.
While announcing the evaluation criteria for Assam Class 10 Results 2021, State Education Minister Ranoj Pegu noted that ""List of distinction, star and merit list of first 10 positions will not be done. SEBA to provide an online portal for entering marks as mentioned above. Link will be available on SEBA website from July 4, 2021,"
Marks Uploading Portal to be Live on 4th July
According to the evaluation criteria announced yesterday, Schools are expected to submit marks for internal assessment and project word done by the students to the Board on the basis of which final HSLC Results 2021 Assam would be prepared. To facilitate this, SEBA will activate the online portal for uploading of marks on its website from 4th July 2021 onwards. The portal will follow the evaluation criteria finalized by the state government and will allow schools to upload marks for respective categories easily.
Marking Policy for Assam HSLC Result 2021
With the evaluation criteria announced now, it is important for the Class 10 students to understand the marking policy on the basis of which SEBA HSLC Result 2021 will be prepared. For HSLC results, the state government has prescribed a 40:40:20 formula, which consists of 40% marks to be awarded on the basis of Class 9 annual exam, next 40% marks to be awarded on the basis of Class 10 exams while the final 20% marks will be awarded by the schools based on factors like attendance, internal assessment, etc. Schools have been asked to keep the HSLC results of last three years in mind while preparing the Assam 10th Results 2021.