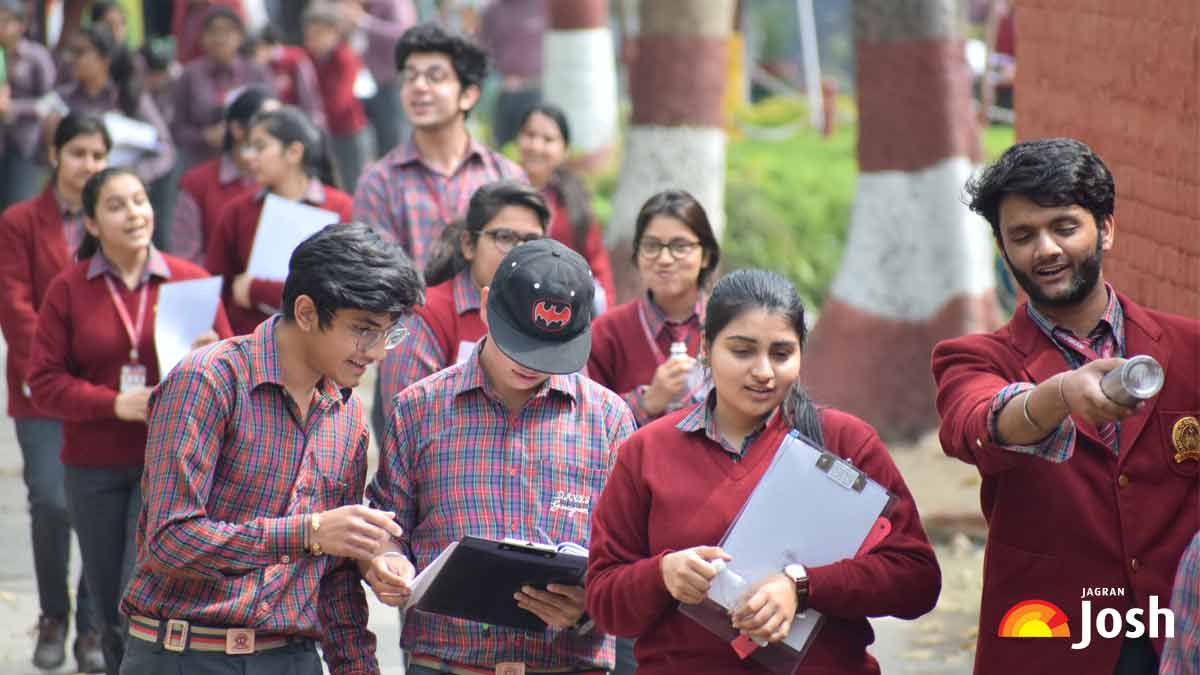 CBSE Skill Education 2023: The Central Board of Secondary Education (CBSE) has taken many initiatives to merge Skill education in its affiliated schools as per the guidelines of the NEP (National Education Policy) 2020. As per the recent updates, over 27 lakh students of Class 9th and Class 12th across the country are currently studying skill subjects in around 22,000 CBSE-affiliated schools.
According to the official notification given on the website, CBSE currently offers 33 Skills Modules for middle school students, in which each module lasts 12-15 hours. CBSE has also informed in the recent notice that institutions and students are able to opt for one or more of these Skill Modules in Classes 6, 7, and 8.
CBSE Skill Education - Direct Link
As per the recent updates, CBSE offers 22 Skill subjects in Class 9th and Class 10th, whereas 43 Skill subjects are in Class 11th and Class 12th. There are new Skill subjects that have been introduced for Class 9th and Class 11th as follows:
For Class 9th
Design Thinking & Innovation

Foundation Skills for Sciences (Pharmaceutical & Biotechnology)

Electronics & Hardware
For Class 11th
Design Thinking & Innovation

Land Transportation Associate

Physical Activity Trainer

Electronics & Hardware
CBSE Skill Education 2023
As per the recent updates, all the schools and students are free to opt for one or more of these Skill modules. It is also said that these skill modules will also be available online as a self-learning mode and students will be able to take online classes in these skill subjects as well.
CBSE Skill Subjects Assessment
The assessment of these skill education modules will be school-based and soon made project based. These skill modules can be offered through specified hobby clubs (if any). All schools and students of Class 6, 7, or 8 are free to choose any skill education modules.
CBSE Circular
In the official circular released by the CBSE, it is stated that no fee is to be paid by the CBSE-affiliated schools for introducing skill modules or skill subjects at any level of education. However, there are some changes that have been made to the scheme of studies for Class 9th and Class 10th students who choose skill subjects.
If a student studies 3 complementary subjects that include Science, Mathematics, and Social Science, and also opted 1 skill subject will be considered as the sixth optional subject.

The best five subjects including 2 languages and the best three subjects from (3,4,5, and 6 including skill subject) will be considered for the calculation of percentage.
Resources for Skill Subjects /Modules
The CBSE in the recent circular also informed that the Skill Subjects/Modules Curriculum, Textbooks, Sample Question Papers, and Previous Year's Question Papers will be offered by CBSE from Classes 6th to 12th.
Also Read: HPBOSE 10, 12 Date Sheet 2023 Releases, Download HP Board Class 10th, 12th Term 2 Time Table at hpbose.org
REGISTER FOR RESULTS UPDATES