8 things every college student hides from parents
Irrespective of how close you are to your parents, there are things which you just cannot share with them. Here is the list of some of them.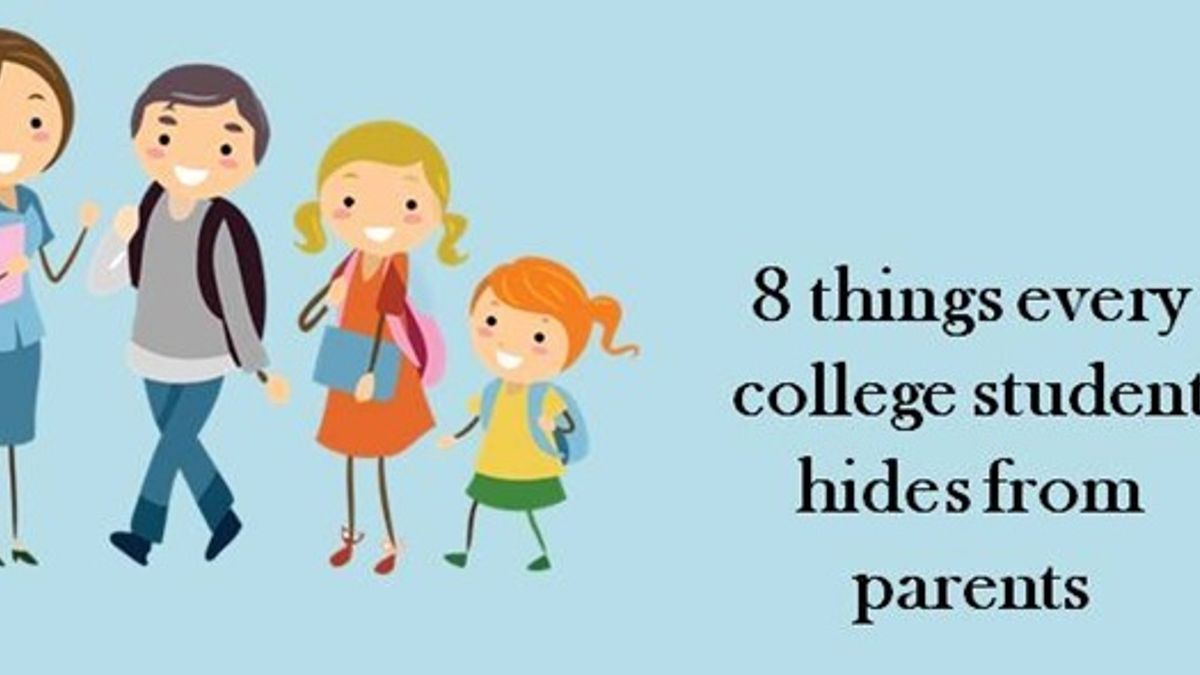 8 things every college student hides from parents
Introduction
You have gone from school to college and things have changed for good. For a lot of us, this is the first time we get to live out of home and away from parents. It all rosy and cosy until you start getting 15 calls a day from them. This is when things get tricky and hiding incidents or modifying information becomes necessary. Here are 8 things every college student hides from parents:
The time 'not' spend in the class
Your parents definitely don't need to know that you missed first two classes of the day because you were sleeping as you were partying the whole of previous night. None of those things can be shared with parents and understandably so. They think that your attendance is steady and as much as it needs to be. This is an illusion you maintain throughout but get into trouble at the end of semester when the attendance is not enough to sail your boat and the professors warn to get in touch with your parents.
Those hidden costs
All of us, at some point, have lied to our parents about some made up project and hike in college fee to get the extra money to spend freely. We have lied to our parents and taken extra money for supposed fee charged for building auditorium or better infrastructure in the college. This money is usually spent on recreational activities because pocket money just cannot be enough to accommodate all the activities the students get involved in. How interesting (and unfortunate) that most parents never get to know about these scams.
'We are just friends'
Telling parents about your relationship is taking it to some other level altogether. Most of the students are not looking for that kind of commitment so early in college so when their parents spot them together in pictures on social media or in real life, chilling together, they are told that the person is nothing more than a good friend.
Friends' trip becomes college trip
This is also something all of us are guilty of doing at some point. Saying that the college professors are accompanying us for the trip while it's just the gang of friends going to a place is all too common. And what happens when the parents want to talk to the teacher in the middle of the trip? Well, someone has to act the part and assure parents of their child's safety.
Failing in tests
Or even that the tests are happening. It is, in fact, better that way because they won't pester you to tell marks if they don't know there happened a test. Students usually lie about their test schedule to the parents so that they can be bothered less.
Lying about the holidays
Pretending to go to college on a holiday on pretext of attending an 'urgent lecture' which never happened is also a lie students tell their parents. Those who live away from home can lie about the start and end of holidays and semester breaks so that they can chill with friends in the college hostel and get some leisure time with friends with no classes to attend all day. This is the perfect time to actually chill with no burden of either tests or exams.
The phone number of your roommate
Parents have a tendency to ask for phone numbers of as many people associated with you as they can. This is so that if you don't answer their calls, they can call them. Things get really difficult when they start asking for numbers of your roommates. That's because you cannot lie to them about your absence from the room as they will then ask your roommate to hand the phone to you. To avoid this situation, a lot of us just casually omit one or two digits of the number and replace them with others. If they ever happen to call the friend they are redirected to someone else which is still a situation that can be handled, unlike you being out at 12 am in the night.
'Yes, I have had dinner'

Our sweet parents are more worried than anybody else about the fact that we had food or not. To make sure that they do not keep worrying, we tend to lie to them and say that we have while the actual dinner starts at 2 am with a packet of maggi, sometimes uncooked.
Conclusion
College is the time when you are supposed to enjoy yourself to the fullest and if this means some lies here and there for peace of mind of parents, it doesn't really matter much but you should make sure that things do not go out of hand and that you stay within your limits and do not inflict any kind of self harm.