Ananye Agarwal from Delhi obtained the third rank in JEE Advanced 2017 and by coincidence he obtained third rank in JEE Main 2017. The results of JEE Advanced 2017 were announced on 11 June 2017 and he scored 331 out of 366 in JEE Advanced 2017.
His family felt great jubilation after the announcement of the results. He belongs to a family of doctors and engineers, did his schooling from Hope Hall Foundation School, RK Puram, affiliated to CBSE and scored 97.8% in the 12th board exams. For the aspiring IITians he suggested not to lose hope and keep working hard, no matter what the result is. He took coaching from FITJEE and added that coaching is required to crack IIT JEE. Here, we are sharing the interview of Ananye Agarwal which will inspire and motivate JEE aspirants.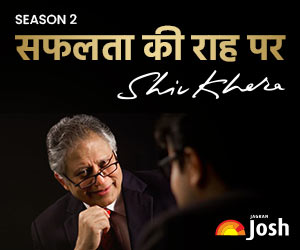 Q 1: How you have the dreamt of IIT?
Ans 1. In school I was always involved in computer science, experiments, projects. So, I was always interested in computer science from the beginning and IIT in India is the best institute for studying computer science. That was my natural choice.
Q 2. How do you develop this dream that I have to go to IIT?
Ans 2. Because many people in my family were engineers. My cousin is also a computer science graduate from IIT. That is why I thought IIT would be the best choice for me .
Q3. IIT is a dream of many. How did you pursue it? What were the things that make it possible?
Ans 3. I think most important is hardwork and regularity and solving a large number of problems. These were the 3 things that helped me to succeed.
Q 4. What actually helped you to focus before examination and how you overcome your anxieties?
Ans 4. What is important is to remain calm and to disconnect yourself from the results. You should aim for academic excellence. Good result will come automatically. This will help to reduce the stress and anxiety before the exam
Q 5. What were your favorite subjects?
Ans 5. Physics and Mathematics
Q 6 How many hours did you exactly give for the preparation of your examination?
Ans 6. In class 11th, I used to study 8 hours a day, in the beginning of class 12th for probably 10 months I gave 10 hours a day and 2-3 months before the exam, I used to give 8 hours again.
Q7. Now the results are out, which IIT is your aim?
Ans 7. IIT Delhi or IIT Bombay, have not decided yet
Q 8. Which stream will you take?
Ans 8. Computer Science
Q 9. What next after Engineering?
Ans 9. Have not decided yet
Q10. What advice you want to give for those who are preparing for IIT?
Ans 10. What is important is to focus on the basics, because 80% of the questions that appear in the exam are from the basic questions. So, it is very important to do those questions very fast and accurately. This will give you time to attempt for more difficult questions.
Q 11. What were other things you were interested in, like games and all. What were you do in the friend circles?
Ans 11. I used to play guitar in class 10th and I was also involved in lawn tennis.
Q12. What was the stress buster thing for you?
Ans 12. I would take a break and watch a movie for around 15-20 minutes in pieces , that helped me to reduce the stress.
Q 13. How much important is the basic study of class 6th or class 7th?
Ans 13. Class 6th and class 7th is alright. You should not take it very seriously. But from 9th onwards, the studies matters a lot for JEE, The base of class 9th and class 10th should be very strong, if you want to attempt the IIT JEE paper.
Q 14. What are the aspiring tips that you want to give for those who are preparing for IIT JEE?
Ans 14. Don't lose hope and keep working hard, no matter what the result is
Q 15. What was your preparation strategy after JEE Main 2017?
Ans. I took the test series FITJEE on regular basis which helped me a lot and I used to revise everything that was taught in the class.
IIT JEE Main Solved Practice Paper: Set 1.1 Logarithms and Their Properties
Future of Women in Engineering: Top Colleges, Branches and Career Prospects