Top 4 essentials to excel the art of Nature Photography
Are you learning or passionate about nature photography? Here are some essential tools that you must carry on your next photography tour to click pictures like a pro.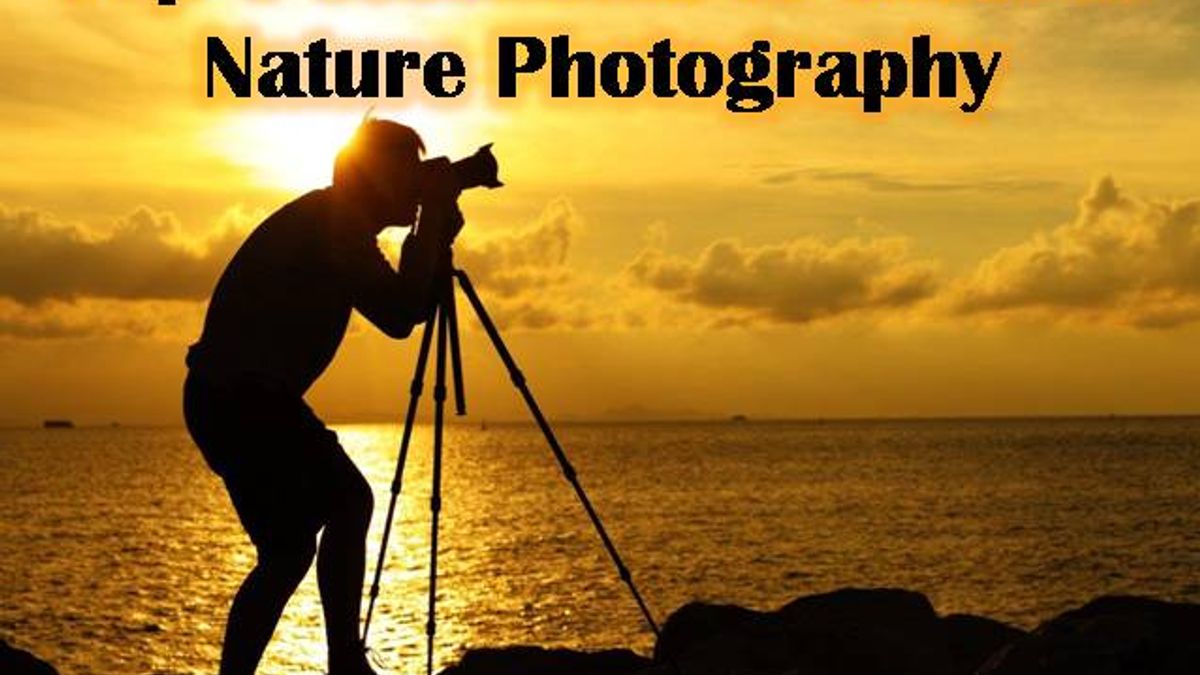 Top 4 essentials to excel the art of Nature Photography
Nature photography has recently picked up pace as a career move as a full-fledged profession. Given the perks of visiting unexplored places to capture scenic landscapes, this field is becoming the top choice among youth. However, along with a keen eye and skills, it takes the right set of tools to capture the best moments that you can portray to the world if you are passionate about photography.
So here is a list of few essentials which you must not miss out on, when going for your next tour on nature photography. These essentials will not only make your job organized but will also streamline your thoughts while letting you keep every gadget in shape.
Take a look at top 4 essentials to excel the art of Nature Photography:
For a nature photographer the place and time of the photography projects generally remains uncertain. In this condition, it is important to carry a backpack always with you especially a strong, durable and huge one in which you can pack all your essentials. This backpack from AmazonBasics is designed targeting the hikers who go for photography tours and need an ultra-lightweight outdoor camera backpack. This backpack can hold your SLR camera body with lens attached, plus a camera flash, charger and batteries. The padded, re-configurable side pocket offers easy camera access and it comes with a rain cover included. You will also get 1 year warranty on it.
With several benefits attached to it, AmazonBasics Hiker Camera Backpack in black color is the best buy deal on Amazon at Rs. 5999/-.
An important tool which is a must carry essential if you are seriously keen on capturing professional-style photographs is Tripod. A tripod is a hallmark of the professional photographer as it helps in gaining stability and perfect angles of the photographs. AmazonBasics 50-Inch Lightweight Tripod is a premium quality product which can beat every other competitor's product in the market. The range of AmazonBasics essentials for the photographers is quite good and comes loaded with user-friendly features.
You can grab this exciting deal at just Rs. 699/-
A GoPro camera is a priced possession of a photographer and it needs to be protected against any possible harm. Man-handling a GoPro can cost you heavy as the parts are sensitive and will burn a hole in your pocket. Get AmazonBasics Large Carrying Case for your GoPro and keep it safe on your next trip. This case has foam padding with pre-cut slots to hold your gear in place. The durable zipper and carry handle will make it easy for you to carry this bag anywhere, anytime.
Get his deal at just Rs. 869/-
It is said that small things takes the most room in your heart. And this is exactly the role of a battery in the life of a photographer. While there are many things which can help you in capturing the shots that will get you accolades, it is the battery which will help your camera live long during the rough terrains where there will be no access to battery charging points. The AmazonBasics AA Performance Alkaline Non-Rechargeable Batteries will come to your rescue when your camera battery will run out. These batteries have a 10-years anti-leakage shelf life and are made with unique Japanese technology that allows for better performance at high temperatures also.
You can buy the set of 8 battery pieces for just Rs. 249/-
Stay tuned with us and find more insights about life and shopping. Thank you for visiting jagranjosh.com!