Who is Ajay Banga, India-born nominated by President Biden to lead World Bank? Know all about his roles
White House nominates Indian-origin Ajay Banga for the position of the President of the World Bank organization. He is a graduate of Economics from DU's St. Stephen's College and has served as the CEO of Mastercard. Know more about his exclusive journey.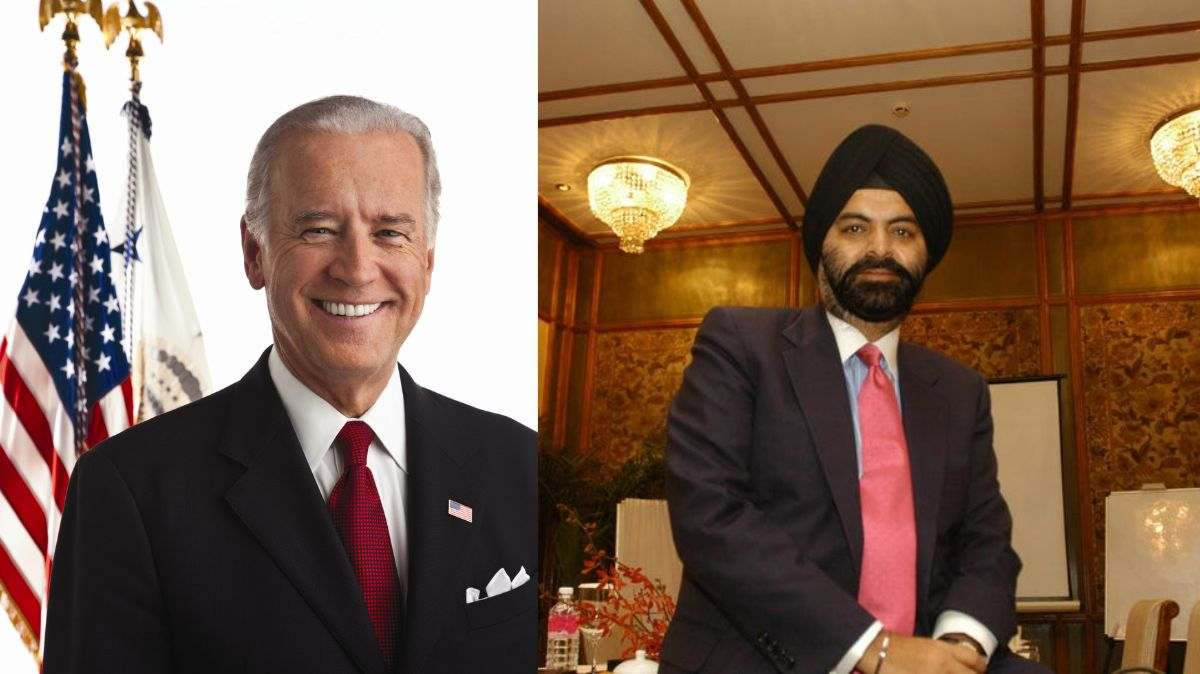 Former Mastercard CEO Ajay Banga nominated for World Bank Head position
US President Joe Biden announced the nomination of the former CEO of Mastercard, Ajay Bank to lead the World Bank on February 23, 2023 (Thursday). He becomes the first Indian-American to be chosen for the World Bank's Presidency.
Ajay Banga is equipped with unique skillsets which will be required to become the Head or Chief of the international financial organization World Bank. Joe Biden further gives an official statement that this decision will be appropriate in light of the current crisis juncture prevailing across the globe.
According to the White House, Banga is being considered for this role as he holds substantial experience to administer prominent institutions in developing countries. Additionally, he is also skilled in shaping public-private partnerships. He is the right choice for the World Bank as his knowledge and experience add up to lead and tackle contemporary challenges such as climate change and financial inclusion, as proclaimed by Joe Biden.
What makes Ajay Banga suitable for this role?
Janet Yellen, United States Secretary of the Treasury avowed that Ajay Banga's experience along with his wit and wisdom will help him achieve the objectives of the World Bank. The World Bank institution is highly focused on eradicating penury. It aims at addressing global issues while also expanding shared prosperity and changes needed to enhance the institution in an effective manner.
This Indian-origin Ajay Banga has the capabilities to meet the organization's ambitious goals for climate adaptation as well as emissions reduction. He now becomes the first Indian to be nominated for this prestigious position.
Another phenomenal addition to the list of Indian origin leaders at the helm of globally impactful organisations.
Congrats #AjayBanga on being nominated as the next President of the @WorldBank
The perfect choice !!!@PMOIndia @ficci_india @wef @IMFNews @CIIEvents pic.twitter.com/HoVV5ZE3jk

— Dr. Sangita Reddy (@drsangitareddy) February 23, 2023
More About Executive Ajay Banga
Ajay Banga is the first indigenous to be recommended for the World Bank Presidency. If he becomes the president then he will be replacing David Malpass, a Trump administration deputy who has already announced his resignation from the post by June this year.
Banga was brought up in India before obtaining United States citizenship. Also, he has a Bachelor's degree in economics from Delhi University's St. Stephen College after which he completed his MBA from IIM, Ahmedabad.
Born in Pune, Maharashtra, a western Indian state, on November 10, 1959, his father, Harbhajan Singh Banga served as a Lieutenant General in the Indian Army. 63 years old Ajay Banga began his career with Nestle, Citigroup, etc and now he has 30-plus years of business experience.
His Expertise in Various Roles
Having served in several job roles and working closely with the US government, Banga has a lot of experience. In February 2015, he was elected by then-President Barack Obama to join the President's Advisory Council on Trade Policy and Negotiations.
He is famous for openly expressing his concern about the complexity of addressing climate change. Under his leadership as Mastercard CEO, he instigated the effort to form the Priceless Planet Coalition in 2020, a collection of more than 100 businesses dedicated to making financial contributions to halt environmental degradation.
Banga promotes closer connections between India and the US. In the year 2019, he posited that the world needs a "mahagathbandhan" (known as Grand Alliance) represented by the Indo-US strategic relationship and that the "two greatest democracies" can join this initiative.
How are Indians leaving footprints in the US?
As per the recent updates, the second member of the Indian-American community to enter the 2024 Presidential Bid after Nikki Haley is tech entrepreneur Vivek Ramaswamy. He guarantees to "put merit back" and reduce dependency on China as he officially launched his 2024 campaign.
Another one is Neal Mohan, who is made the new CEO of YouTube. Mohan replaced Susan Wojcicki, a former Google executive who withdraw from the role for her family and personal endeavours.
About World Bank
The World Bank is an international development institution owned by 187 countries. It is a unique global partnership that fights to abolish poverty by providing financial assistance to the governments of developing countries or low and middle-income members. Its aim is to help in the growth of their economies and raise the standard of living for the masses.
Founded in 1944 after the Second World War, this organization provides research and educational facilities. Among the biggest institution in the world, it includes specialist divisions that counsel nations on issues pertaining to health, education, nutrition, finance, justice, law, as well as the environment.
Also Read: PM Narendra Modi delivers speech on Green Growth, Know key points of Post Budget Webinar here
Take Weekly Tests on app for exam prep and compete with others. Download Current Affairs and GK app
एग्जाम की तैयारी के लिए ऐप पर वीकली टेस्ट लें और दूसरों के साथ प्रतिस्पर्धा करें। डाउनलोड करें करेंट अफेयर्स ऐप
Android
IOS