After Uruguay, Canada becomes second country to legalises use of cannabis
Canada has become the second country after Uruguay to legalise possession and use of recreational cannabis.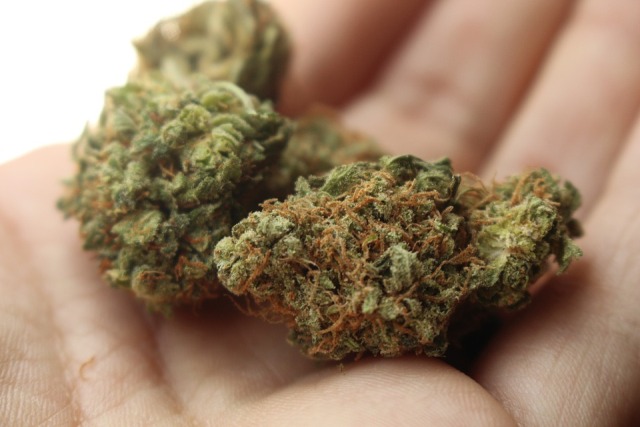 Canada becomes second country to legalises use of cannabis
Canada on October 17, 2018 legalised the possession and use of recreational cannabis. After Uruguay, it has become the second country and the largest country to do so.
The Canadian government will also pardon the Canadians convicted of possession of marijuana. Prime Minister Justin Trudeau would pardon individuals convicted in the past for possession of up to 30 grams of marijuana.
It means it would also ease their travelling to the US. Earlier, many Canadians who have a criminal record of possessing cannabis for recreational use mean they cannot enter the US. A conviction for possession of marijuana allows US Border Patrol agents to prevent Canadian residents from entering their country since Ottawa shares that database with Washington.
It is expected that lakhs of people could benefit from the measure.
What is Cannabis?
Cannabis is derived from the cannabis plant (cannabis sativa). It is also known as marijuana among other names. It is used as a psychoactive drug for medical or recreational purposes. Cannabis has mental and physical effects such as creating a "high" or "stoned" feeling, a general change in perception, heightened mood, and an increase in appetite.
Execution of sale
The Government of Canada is preparing to send the mail to 15 million households, through which new cannabis laws will be explained and public awareness campaigns will take off.
However, the government is concerned about the readiness of the police to tackle drug-impaired driving.
Canadian provinces and municipalities have been preparing for months for the end of cannabis prohibition. They are also preparing out the details of places where recreational marijuana can be bought and consumed.
This has created a patchwork of legislation across the country as jurisdictions choose more or less restrictive frameworks for selling and using cannabis.
Legality of cannabis
Uruguay and Canada are the only countries that have fully legalized the consumption and sale of recreational cannabis nationwide. In the United States, nine states and the District of Columbia have legalized sales and consumption although it remains federally illegal. Court rulings in Georgia and South Africa have led to the legalization of personal cultivation and consumption of cannabis, but not legal sales.
Countries that have legalized the medical use of cannabis include Australia, Canada, Chile, Colombia, Germany, Greece, Israel, Italy, the Netherlands, Peru, Poland, Sri Lanka and the United Kingdom (effective November 1, 2018).
Others have more restrictive laws that only allow the use of certain cannabinoid drugs, such as Sativex or Marinol.
In the United States, 31 states and the District of Columbia have legalized the medical use of cannabis, but at the federal level, its use remains prohibited for any purpose.
The recreational use of marijuana is legal in nine US states, as well as in Washington DC.
However, a number of analysts showing concerns regarding the shortage of the recreational marijuana in the first year of legalisation as production and licensing would continue to be ramped up to meet the demand, with the marketplace still in its infancy.