Current Affairs in Short: 24 June 2020
The world's first yoga university outside India has been launched in Los Angeles, United States as a part of the 6th International Yoga Day commemorations.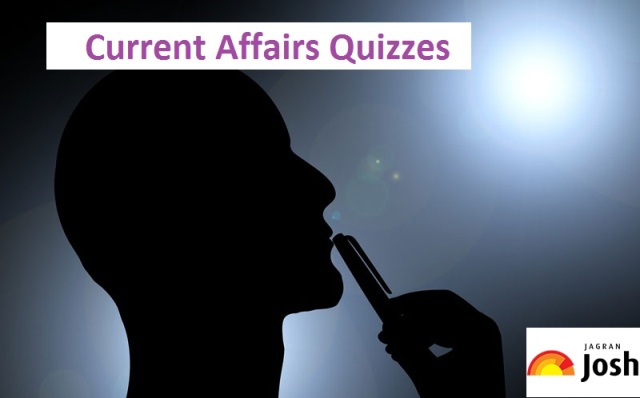 Quiz
World's first yoga University outside India launched in LA
• The world's first yoga university outside India has been launched in Los Angeles, United States as a part of the 6th International Yoga Day commemorations.
• The Vivekananda Yoga University (VaYU) will offer programmes that combine scientific principles and modern research approaches to the ancient Indian practice of yoga.
• The university was jointly launched by Chairperson of the Standing Committee on External Affairs P P Chaudhary and Minister of State for External Affairs V Muraleedharan on June 23 during a virtual meeting in New York.
• The university combines best of the East, which is yoga and its applications and best of the West, which is modern scientific research.
MSME Minister Nitin Gadkari launches CGSSD
• The Micro, Small and Medium Enterprises Minister Nitin Gadkari on June 24, 2020 launched the Credit Guarantee Scheme for Sub-ordinate Debt (CGSSD).
• Under the scheme, a guarantee cover worth Rs 20,000 crore will be provided to the promoters who can take debt from the banks to further invest in their stressed MSMEs as equity.
• The scheme aims to extend support to the promoters of the operational MSMEs that are stressed and have become NPA as on April 30, 2020.
• Under the scheme, Promoters of the MSMEs will be given credit equal to 15 percent of their stake or 75 lakh rupees whichever is lower. There will be a moratorium of 7 years on payment of principal whereas maximum tenure for repayment will be 10 years.
• The scheme will provide support to around 2 lakh MSMEs and will also help in reviving the economic activity in and through this sector.
Rajasthan to file petition against Baba Ramdev for conducting Coronil clinical trial
• Rajasthan Government has decided to file a case against Baba Ramdev for conducting a clinical trial of Coronil medicine on coronavirus patients without permission from the government.
• The state government stated that it is a fraud and not a trial. The government officials have said results were not out in three days in NIMS and all asymptomatic cases were administered the medicine.
• They all tested coronavirus negative on the same day at other places than NIMS.
Madhya Pradesh to start door-to-door COVID survey
• The Madhya Pradesh state government has decided to conduct a door-to-door survey across the state to detect coronavirus cases.
• The campaign will be launched under the name 'Kill Corona' and the details of the survey would be uploaded on the Sarthak app.
• The announcement was made by Madhya Pradesh Chief Minister Shivrah Singh Chouhan.
Patanjali cannot sell medicine without clearance from Ayush Ministry
• The Ayush minister Shripad Naik stated that as per protocol Patanjali cannot sell or promote their Coronil medicine till it is cleared by the centre's task force.
• Patanjali has claimed that it has successfully developed a Coronavirus cure. As per Ramdev's claims, Coronil has been 100 percent successful in its clinical trials on coronavirus patients.
• The AYUSH Minister said that it is a good thing that Baba Ramdev has given a new medicine to the country but as per rule, it has to come to AYUSH Ministry first. The Minister said that the Ayush ministry will also launch its own coronavirus medicine in July.