Fit India Movement launched: All you need to know
Fit India Movement: Prime Minister Narendra Modi launched the Fit India Movement on National Sports day.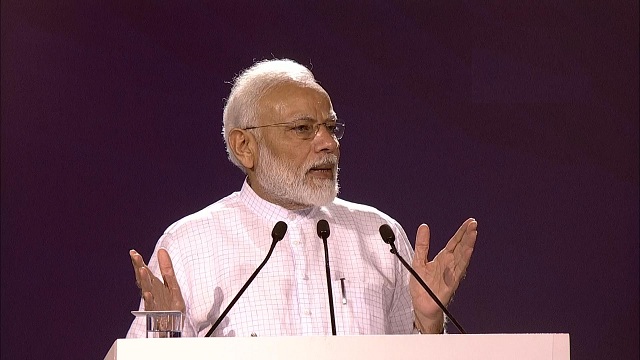 Fit India movement launched
Fit India Movement: Prime Minister Narendra Modi launched the Fit India Movement on the occasion of National Sports day at the Indira Gandhi Indoor Stadium in New Delhi. The Prime Minister said, "Only a fit person, fit family and a fit society will pave way for a great and new India."
The Fit India Movement aims to encourage Indians to include fitness activities and sports in their daily lives to pave way for a healthy and fit lifestyle. The Prime Minister during his speech on Fit India said that fitness is not just a word but a way to lead a healthy life. The Prime Minister said that on this a great sportsperson was born, Major Dhyan Chand and he surprised the world with his fitness, stamina, and hockey stick."
The Prime Minister observed that the root cause of most lifestyle diseases are lifestyle disorders and there are many diseases that can be overcome by making small changes in our lifestyle. PM Modi stated that lifestyle diseases like diabetes and hypertension are increasing in India. Hence, the Prime Minister said that Fit India should be seen as a household movement, a daily routine. PM Modi stated that a nation will only become fit when each citizen becomes fit.
"There is zero investment in Fit India movement, returns unlimited," says Prime Minister. PM Modi said that the Fit India Movement should reach each and every corner of the country. The PM said that all Union Ministries should ensure that the Fit India movement reaches every village, panchayat and school. The movement is not just central government's but of all state governments, panchayats and local bodies. Modi further said that fitness should be seen as a celebration, it should be taken up as a part of our daily life and family life.
The Prime Minister added that foreign nations such as the US, UK, Germany, China and Australia have already set targets to pave way for healthier and fitter nations with their own campaigns.
The Prime Minister had made the announcement of Fit India launch on 'Mann Ki Baat' on August 28. The Prime Minister said that we have to keep ourselves fit and make the nation also fit. The Fit India Movement will be for all men, women and children. The Prime Minister said, "I want to see you fit and make you fitness conscious and we will together set the goals for Fit India and the country as a whole."
Fit India Movement launch date: August 29, 2019
Fit India Movement launch time: 10 am
The UGC has asked all the higher education institutions to live stream the Fit India movement launch and ensure attendance of all the students, staff and faculty.
The University Grants Commission also asked all the universities and colleges to encourage their staff and students to walk at least 10,000 steps on the National Sports Day and follow it up in their daily routine.
The UGC has also asked all universities and colleges to prepare and implement a proper fitness plan that includes sports, daily exercise and physical activities for everyone to practice on the campus. The colleges have been requested to publicise the fitness plan on their websites and notice boards and upload it on UGC's Fit India Movement Portal.
CBSE has also asked its affiliated schools to make arrangements for the live streaming of the Fit India Movement launch function. Besides this, both CBSE and UGC have asked the educational institutions to upload pictures and videos of the launch day on a portal monitored by the two educational bodies respectively.
Fit India Movement: Celeb tweets on Fit India
Download our Current Affairs & GK app for Competitive exam preparation. Click here for latest Current Affairs: Android|IOS
Take Weekly Tests on app for exam prep and compete with others. Download Current Affairs and GK app
एग्जाम की तैयारी के लिए ऐप पर वीकली टेस्ट लें और दूसरों के साथ प्रतिस्पर्धा करें। डाउनलोड करें करेंट अफेयर्स ऐप
Android
IOS