ICC alter super over rules, boundary count scrapped
ICC clarified that super over will continue until one team becomes the winner. It was also announced that the boundary count rule will be no more in use.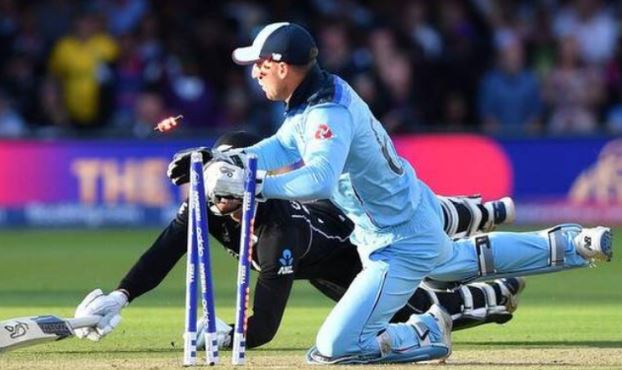 Representative Image
The International Cricket Council (ICC) on October 14 changed the rules of Super Over. The ICC has changed the rules of Super Over for all major tournaments. In the final match of the Cricket World Cup 2019, England was declared winner against New Zealand with a boundary count in super over.
Both of the teams scored 241 runs and scored 15-15 runs in super over and the match was declared tie. After that, ICC declared England a winner due to most boundaries in the match. The ICC faced a lot of criticism due to this disputed rule.
ICC's new rule
• According to the new rule, if both teams score equal runs in the semi-finals and the final matches, even in the super over, then the super over will happen again.
• Super over will continue until one team becomes the winner.
• The ICC said that if there is a super over tie in the group stage, then there will be a tie.
• At the same time, if there is a super over in the semi-finals and finals, then any team that scores more runs will be declared the winner.
• For example, if two teams in the group stage make the same score in 50 overs, then the result of the match will be decided by a super over.
Also Read | ICC demerit point system: How does it work?
ICC Declaration
The statement issued after the ICC board meeting stated that following the recommendation of the ICC Cricket Committee, the Committee of Chief Executive Officers (CEC), it was agreed that the use of super overs would continue in ICC matches. This will be done until the result of the tournament is clearly appeared. ICC also clarified in a board meeting that Cricket Committee and the CEC both were agreed that it would be used in all ODIs and T20 World Cup matches to make the game exciting and attractive.
World Cup 2019 Final Match incident
On July 14, England defeated New Zealand with a super over in the final match played at the historic Lords stadium. New Zealand scored 241 runs while batting first and England needed 242 runs to become World Champion, but the hosting team could also score 241 runs in 50 overs and the match was declared a tie. Then, ICC's super over formula was applied and both the teams scored 15-15 runs and match was again at a tie level. Now, it was announced that the winner will be declared on the basis of more boundaries. England made a total of 26 boundaries in their innings and New Zealand made 17 boundaries. The team of England was declared a winner on this basis, but the ICC has now repealed the boundary count rule.
Also Read | Dinesh Mongia announces retirement from all formats of cricket
Also Read | Prithvi Shaw suspended by BCCI for 8 months for doping violation