Pakistan violated Vienna Convention in Kulbhushan Jadhav case: ICJ President
ICJ President Judge Abduylqawi Yusuf told UNGA that Pakistan had violated its obligations under the Vienna Convention in the Kulbhushan Jadhav case.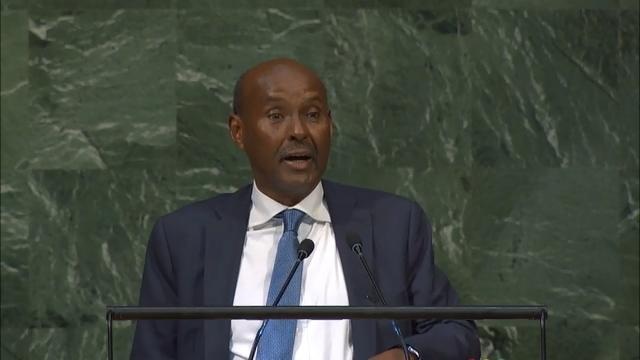 ICJ President Judge Abduylqawi Yusuf
Pakistan has violated its obligations under the Vienna Convention in the Kulbhushan Jadhav case. This was shared by the President of International Court of Justice (ICJ), Judge Abduylqawi Yusuf while presenting ICJ's annual report at the 74th session of the UN General Assembly in New York on October 30, 2019.
The ICJ President, while informing about the July 17th verdict in the Jadhav case, stated that the top court in its judgement had found that Pakistan had violated its obligations under Article 36 of the Vienna Convention and appropriate remedies were due in the case.
The ICJ had ruled then that Pakistan must review the death sentence awarded to Jadhav and grant him consular access, a demand that India had been making ever since his arrest. This was a major victory for India.
Also read: Kulbhushan Jadhav Verdict Highlights: ICJ asks Pakistan to review death sentence, grant consular access
ICJ verdict on Jadhav: Key Highlights
The ICJ in its ruling on July 17, 2019 stayed Kulbhushan Jadhav's execution and directed Pakistan to review and reconsider the death sentence given to him
The ICJ bench headed by Judge Abdulqawi Ahmed Yusuf had ruled in India's favour by 15 to 1 votes.
The ICJ had rejected all objections raised by Pakistan and called for an effective review of the conviction and directed Pakistan to provide Jadhav with consular access without further delay.
The court noted that Pakistan had violated its obligations under the Vienna Convention on Consular Relations by denying Kulbhushan Jadhav his right to consular access.
Further, based on the collected evidence, the ICJ concluded that there was no doubt that Kulbhushan Jadhav is an Indian national.
Background
Kulbhushan Jadhav was reportedly arrested from Mashkel, Balochistan by the Pakistani security forces on March 3, 2016, on charges of "espionage and terrorism". Jadhav had allegedly entered the country from Iran.
Pakistan claimed Jadhav to be an Indian spy, working for Indian intelligence agency RAW. He was sentenced to death by Pakistani military court on April 10, 2017.
India rejected Pakistan's claim about Jadhav being an Indian spy and stated that he was a former naval officer who was abducted from Iran border and brought to Pakistan illegally and sentenced to death in a fake trial.
India also accused Pakistan of violating the Vienna Convention by not granting him consular access and approached the ICJ to get a stay on the execution order. The ICJ upheld India's claim in its July verdict.
Pakistan on August 1 offered India consular access to Jadhav. However, the consular access was not accepted by India due to the conditions put forward by Pakistan such as the presence of a Pakistani official during the visit.
Pakistan made another offer of consular access on September 2, 2019, which India accepted. Despite many negotiations on the terms and conditions of the visit, Indian envoy Gaurav Ahluwalia met Kulbhushan Jadhav in a sub-jail for an hour in the presence of Pakistani officials. The entire proceeding was recorded.
Pakistan, however, did not allow second consular access to Kulbhushan Jadhav, saying that no second access will be allowed to an Indian national who is on a death trial.
Also read: India accepts Pakistan's offer of consular access to Kulbhushan Jadhav