PM Narendra Modi launches Garib Kalyan Rojgar Abhiyaan to create jobs for migrants
Garib Kalyan Rojgar Abhiyaan aims to provide employment to migrant workers as well as to create infrastructure in the rural regions of the country with a resource envelope of Rs. 50,000 crore.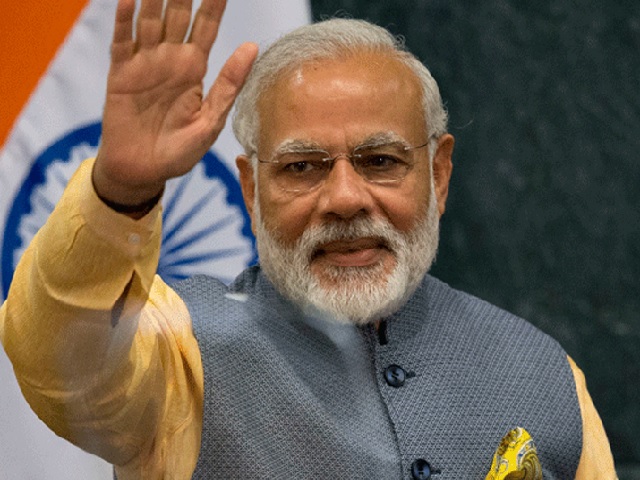 PM Modi launch Garib Kalyan Rojgar Abhiyaan
Prime Minister Narendra Modi on June 20 launched Garib Kalyan Rojgar Abhiyaan in six states through video conferencing. This massive rural public works scheme aims at boosting the livelihood opportunities in Rural India for rural citizens and migrants returning to their home states.
The launch of the scheme was attended by Narendra Singh Tomar the Union Minister of Rural Development, Chief Minister of Bihar Nitish Kumar, Uttar Pradesh Chief Minister Yogi Adityanath, Madhya Pradesh CM Shivraj Singh Chouhan and Chief Minister of Rajasthan Ashok Gehlot.
The Abhiyaan was launched by PM Modi from Village Telihar of Khagaria District of Bihar. As per the government, around 39 crore people have received the financial assistance of Rs. 34,800 crore under Pradhan Mantri Garib Kalyan Package (PMGKP) amid COVID-19 lockdown.
The launch of Garib Kalyan Rojgar Yojana was shared live on PM Narendra Modi's Twitter account.
Launching the PM Garib Kalyan Rojgar Yojana to help boost livelihood opportunities in rural India. https://t.co/Y9vVQzPEZ1

— Narendra Modi (@narendramodi) June 20, 2020
The objective of the scheme:
The campaign of 125 days will work in a mission mode. It will involve intensified and focused implementation of 25 different types of activities or works in 116 districts in six states. The scheme aims to provide employment to migrant workers as well as to create infrastructure in the rural regions of the country with a resource envelope of Rs. 50,000 crore.
States chosen for the campaign:
Across 6 states, a total of 116 districts with a total of 25,000 returning migrant workers have been chosen for this campaign. The states are namely, Uttar Pradesh, Bihar, Rajasthan, Jharkhand, Madhya Pradesh, and Odisha which includes 27 aspirational districts that have been selected by the government. These districts have been estimated to cover about 2/3 of migrant workers.
PM Modi at the Launch of Garib Kalyan Rojgar Abhiyaan:
Prime Minister Narendra Modi during the launch of the scheme mentioned that it is a historic day as the scheme for the welfare and for the livelihood for the poor has been started. The launched scheme is dedicated to the youths, to the workers, and to the women living in the villages. He added that the majority of these include those who have been returning to their villages amid the lockdown and want to develop their village through their efforts and skills.
PM Modi acknowledged that the country understands their feelings and requirements. The program that is starting today at Khagaria is a medium to meet your requirements as it will be running in 116 districts in 6 states. Prime Minister Modi in his speech credited the workers for giving him the idea of starting this scheme.
Prime Minister also held a conversation with workers and officials from Khagaria through video conferencing during the event. While beginning his address, he mentioned that every Bihari is proud of the valor shown by the personnel of 16 Bihar regiment in the violent face-off with Chinese troops in Ladakh.
Execution of the Garib Kalyan Rojgar Abhiyaan:
Garib Kalyaan Rojgar Abhiyaan will be a coordinated between 12 different departments and ministries namely, Panchayati Raj, Rural Development, Mines, Road Transport & Highways, Environment, Drinking Water & Sanitation, Railways, Environment, New & Renewable Energy, Petroleum & Natural Gas, Telecom & Agriculture, and the border roads.