President's Rule imposed in Maharashtra as all parties failed to prove majority
Maharashtra has gone under President's rule as Shiv Sena, BJP and NCP failed to prove majority in the allotted time.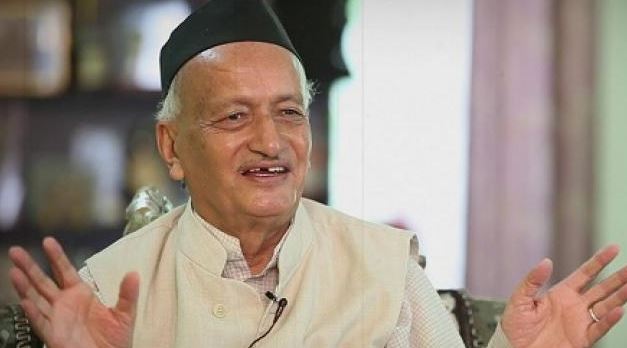 Image: Twitter
President's rule was imposed in Maharashtra on November 12 amidst the deadlock over government formation since last month's assembly elections. Earlier, the Union Cabinet recommended President's rule in the state on the report of Governor Bhagat Singh Koshyari. President's rule has been imposed for 6 months, however, if any party proves the majority during this period, a government can be formed.
The Governor said in his report that as per the present situation in the state that a permanent government is not possible even 15 days after the election results have declared. The governor said that all efforts have been made to form the government, but he sees no possibility of a permanent government in Maharashtra. Earlier, Shiv Sena on November 11 claimed that the NCP and the Congress will make an alliance with them to form a government without BJP in Maharashtra. However, Shiv Sena could not prove its majority despite the extended deadline.
Maharashtra Assembly Election Results
BJP has won 105 seats in the Maharashtra Assembly elections. At the same time, Shiv Sena has got 56 seats and NCP has got 54 seats. The Congress is at number four in the state and had to settle for 44 seats. If we look at the numbers of seats, NCP and Shiv Sena will not be able to form the government without the help of Congress. There are 110 seats including 56 seats of Shiv Sena and 54 seats of NCP. If Congress joins with NCP and Shiv Sena, then figure (56 + 54 + 44) will reach 154. Total of 145 seats are required to form the government.
Also Read | Maharashtra: Governor invites Shiv Sena to form government, after BJP refuses to accept offer
No party could claim
As per the Raj Bhavan's statement, Maharashtra assembly elections were held on October 21 and results were also declared on November 24. Despite this, no single party or coalition party has come forward to form the government yet. Therefore, the Governor has decided to explore the possibility of forming a government. In view of this, the largest party BJP was asked to clarify the stance of forming the government. After that, Devendra Fadnavis reached the Raj Bhavan and informed the governor about BJP's inability to form the government.
About President's Rule
Constitutional Provisions: The provisions related to President's rule are present in Articles 356 and Article 365 of the Constitution. When the Governor feels that no party is in a position to form a government in any state, he recommends President's rule. Apart from this, if the state government does not follow the constitutional directives given by the central government, then the President's rule can be imposed in that state.
Maximum for 6 months: President's rule can be imposed in any state for a maximum of 6 months at a time. At the same time, there is a system of imposing President's rule in any state for a maximum of three years. For this, approval from both houses is required every 6 months.
Devendra Fadnavis resigned
Devendra Fadnavis submitted his resignation to the Governor and clarified his stand on the 50-50 formula. He said that there were no such talks were held with Shiv Sena before the elections. On the other hand, Shiv Sena's spokesperson Sanjay Raut said that 50-50 formula was talked between Shiv Sena chief Uddhav Thackeray and Amit Shah.
Also Read | National Education Day 2019: All you need to know
Also Read | TN Seshan, former Chief Election Commissioner, passes away