PUBG Lite Pre-Registration in India: Know How to Register & Play, Win In-Game Rewards
Join the community of PUBG players on PC now in India! Player Unknown's Battlegrounds will now be available for PC gamers in India. Hurry! PUBG Lite pre-registration to end soon on July 3.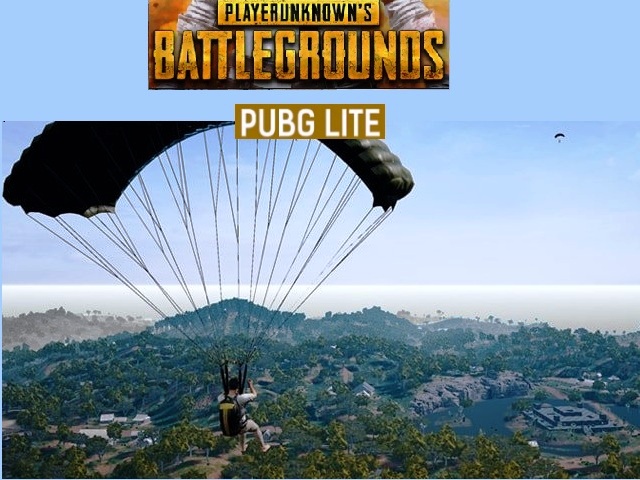 PUBG Lite in India
PUBG Lite for PC: PUBG Lite pre-registration has already begin in India and will conclude on July 3, 2019. The PUBG will soon become more accessible in India than before with the launch of this PUBG Lite version in the country. Indian PUBG fans can pre-register for PUBG Lite on lite.pubg.com. The PUBG Lite version has been launched by the PUBG Corporation and Tencent Gaming Buddy to draw more players and gamers who don't have access to hi-end gaming platforms. Tencent Gaming Buddy is a PUBG mobile emulator that lets the players play the game on the PC.
This PUBG LITE version is available for low-end Computers without graphics card and higher RAM. While, PUBG Mobile has made its own place in Indian virtual gamers' world, it will be exciting to see how PUBG Lite rolls in. This Lite version has already been launched in countries like Hong Kong, Taiwan, Brazil and Bangladesh.
PUBG = Player Unknown's BattleGrounds
As per the PUBG Corporation's official website - lite.pubg.com, "PUBG Lite is a free-to-play adaptation of PLAYERUNKNOWN'S BATTLEGROUNDS, allowing those with less access to high end hardware to enjoy the same". Participate and receive amazing in-game rewards!

Note: You can participate only once per account!

What happens after the closing of Pre-registration?
Once the PUBG Corp is done with the pre-registrations, it will send the event code through the email to players on July 11, 2019.
Launch date of PUBG Lite in India
The launch date of the PUBG game has not been officially announced yet. However, as per media sources, the game may be launched on 25th June.
How to Register or Play?
• To play PUBG Lite on PC, it is necessary that the PC is installed with an Intel Core i3 processor, 2.4GHz processor, with 4GB RAM and 4GB storage.

• If the PC has Nvidia GeForce GTX 660 and AMD Radeon HD7870 graphics card, players will be able to play PUBG Lite smoothly, otherwise as well, only Intel HD Graphics 4000 would be sufficient.

• New players need to open an account on PUBG Lite for free at official website- lite.pubg.com.

• Existing players will be able to login via existing credentials

• Once the player signs-in or logs-in, he or she will have to link their device accounts with the PUBG account by clicking on the 'Participate in Event' button.
So, in short:
• Visit lite.pubg.com

• Login your PUBG Lite account

• Click on Participate in Event
You are ready to go!
Special in-game rewards
• Players will be rewarded with the special in-game rewards for participating in the event such as Cheetah parachute and a Tiger M46 tank.

• If the beta registration crosses 100000, the gamers will be gifted with Bloody combat pants, Black scarf, and punk glasses.

• If the registration crosses 200000 mark, players will be gifted with Red Sports top, Gold scarf, and Striped long-sleeve shirt.

• These special rewards will be offered in the game via codes and the gamers will be notified on their email.
Key Takeaways
- PUBG Lite is available only for PC gamers in India
- PC should have Core i3, a 2.4GHz processor with 4GB RAM and 4GB storage and Intel HD Graphics 4000.
- PUBG Lite will be free to play.

This Lite version of PUBG will not only be launched in India alone. PUBG Corp has started the pre-registration in various other countries across Asia, Europe, Middle East, Latin America, and Africa. The registration has been opened in other SAARC countries including Bhutan, Nepal, Pakistan, Afghanistan, Bangladesh, Maldives and Sri Lanka.