Qatar restores its diplomatic relation with Iran despite demands by Arab nations
Qatar, who denied all allegations of Arab bloc, has weathered the boycott and established diplomatic relations with Iran.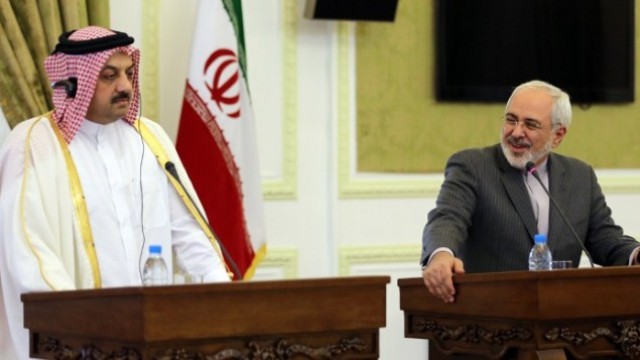 INT-Qatar restores its diplomatic relation with Iran despite demands by Arab nations
Defying demands of Arab nations to lessen its ties with Tehran, Qatar restored its diplomatic relations with Iran. Qatar's Foreign Ministry on 24 August 2017 announced that the country's ambassador would return to Tehran.
Qatar pulled out its ambassador in early 2016 after Saudi Arabia's execution of a prominent Shiite cleric sparked attacks on two Saudi diplomatic posts in Iran, a move to show solidarity with the kingdom.
Qatar issues decree to amend law on combating terrorism
A Foreign Ministry statement said the state of Qatar expressed its aspiration to strengthen bilateral relations with the Islamic Republic of Iran in all fields. However, the statement had no mention of the tensions that have created a problem in the Persian Gulf region since June 2017. The problem led to severing ties with four Arab nations, namely Saudi Arabia, Bahrain, the United Arab Emirates (UAE) and Egypt, with Qatar.
Demand of Arab Nations

Saudi Arabia along with other three Arab states in June 2017 asked Qatar to curb its ties with Iran as well as they asked the nation to expel extremists from its territory. They also pressed Qatar to shut down the al-Jazeera television network that is based in Doha, the Qatari capital.
With the demand, the four nations (Arab bloc) served their ties with Qatar and has been blocking borders, airspace and shipping lanes for the small, energy rich nation.
Four Arab States ready for dialogue with Qatar

Comment: It seems that Qatar decision to restore its diplomatic relations with Iran may lead to further breakage in its relation the Arab bloc.