RBI to set up Public Credit Registry to curb bad loans
The move is based on the recommendations of a committee headed by Y.M. Deosthalee that was set up in 2017. The committee submitted its report in April 2018.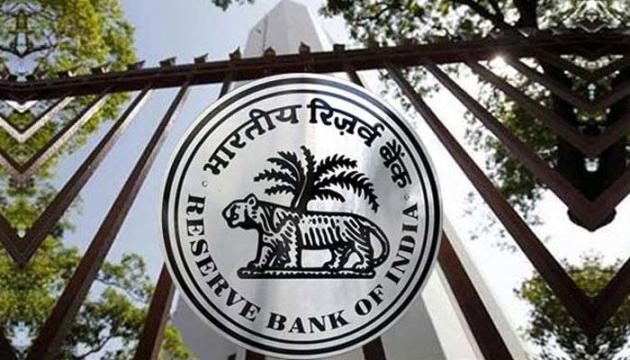 RBI to set up Public Credit Registry to curb bad loans
The Reserve Bank of India (RBI) on June 6, 2018 announced to set up a Public Credit Registry, an information repository that has all loan information of individuals and corporate borrowers.

The repository will be set up in a modular and phased manner. Moreover, RBI will be setting up an implementation task force to undertake the logistics for setting up of the credit repository.

Significance

• With the help of the credit repository, banks will be able to differentiate between a bad and a good borrower, thus, can accordingly offer attractive interest rates to good borrowers and higher interest rates to bad borrowers.

• It will address issues of information asymmetry, improve access to credit and strengthen the credit culture among consumers.

• It will help in addressing the bad loans problem being faced in the banking system, as corporate borrowers will not be able to lend from multiple banks without disclosing their existing debt.

• It will also help improve India's rankings in the World Bank's Ease of Doing Business Index.

Recommendations of the task force on Public Credit Registry

• The move is based on the recommendations of a committee headed by Y.M. Deosthalee that was set up in 2017. The committee submitted its report in April 2018.

• The task force recommended that the registry should be set up by RBI and in due course, the RBI may consider moving the registry to a separate non-profit entity.

• It envisaged that Public Credit Registry shall be set up as a registry of all credit contracts duly verified by reporting institutions, for lending in India and any lending by Indian financial institution to Indian person.

• It recommended that PCR shall serve as a registry of all credit contracts irrespective of any threshold amount and shall be backed by a legal framework.

• The registry should also capture data such as external commercial borrowings, market borrowings, and all contingent liabilities.

• The registry shall capture both positive and negative information for all loans and borrowers.

• The data will be available to stakeholders like banks on a need-to-know basis strictly and privacy of data will be protected.

• It also proposed linkages with other defaulter databases like the wilful defaulter's list and that maintained by Export Credit Guarantee Corporation of India.
Other initiatives announced by the RBI in its Statement on Developmental and Regulatory Policies
Mark-to-market (MTM) losses
RBI has also allowed all banks to spread their mark-to-market losses on investments in 'Available for Sale' and 'Held for trading' for the April-June quarter of 2018, equally over four quarters.
Rising bond yields have resulted in MTM losses for banks. Bond yields and prices are inversely related.
Formalisation of the MSME Sector
Providing major relief to the MSME sector, RBI has eased NPA classification norms for such units facing input credit linkages and associated issues.
The RBI has also decided to temporarily allow banks and NBFCs to classify their exposure to all MSMEs with aggregate credit facilities up to the above limit, including those not registered under GST.
This was done with a view to ease the transition of MSMEs to the formalised sector post their registration under the GST.
In February 2018, banks and NBFCs were allowed to temporarily classify their exposures to the
Goods and Services Tax (GST) registered Micro, Small and Medium Enterprises (MSMEs), having aggregate credit facilities from these lenders up to Rs 25 crore, as per a 180 day past due criterion.
NBFCs to invest in Infrastructure Investment Trusts (InvITs) as Sponsors
Core Investment Companies (CICs) registered with the RBI as Non-Bank Financial Companies (NBFCs) can now act as sponsors to InvIT issuances and can consider their holdings of InvIT units as sponsors as part of the sub-limit of 60 percent for equity investments in group companies.
The move aims to promote infrastructure development through investment in InvITs.
Exposure of such CICs towards InvITs shall be limited to their holdings as sponsors and shall not exceed the minimum limit in terms of amount prescribed in this regard by SEBI (Infrastructure Investment Trusts) Regulations, 2014.